---
---
Congrats to Tracy F, who won A Life Without You (Boston Boys #1) by Erica Pike!
Congrats to Elisheva CN, who won The Yearning by AJ Rose! The Yearning is being released today by MLR Press.
---
---
Contests
Bookity
Ebookity
Do, Think, Make, Learn
Cookity
Crafty
Cool
Cool or Wha…?
Wha…?
LOL
Teh Cute
Reading Update

Something Different by S.A. Reid. ebook. Excellent m/m romance about a guy in a loveless marriage who's merely going through the motions of life. When he goes to the park in search of a prostitute because he desperately needs something different to happen in his life, he's surprised yet strangely intrigued to be picked up by a young man. (Because this story starts with infidelity, it isn't going to be to everyone's taste.)

Texas Winter (Texas #2) by RJ Scott. ebook. Very good m/m romance continuing the story of Jack and Riley, in which Riley gets some life-changing news.

Academic Pursuits by Lou Harper. ebook. arc. Very good humorous m/m romance about a slutty but goodhearted college student who's just realizing that his habit of seducing straight guys has gotten him a bit of a reputation. Maybe it's time for a change…

Tomfoolery by Lou Harper. free ebook short. arc. Cute free short paranormal m/m romance about a computer programmer who thinks he's going crazy because his stuff isn't in exactly the same place when he gets home from work as when he left in the morning…

Permanently Legless by JL Merrow. ebook short. Funny yet sweet short m/m romance about a guy who came back from Afghanistan without his legs and runs into a gorgeous young man he'd screwed right before shipping out.

After Dark (After #1) by Luisa Prieto. ebook. Good paranormal m/m romance about a guy who's unable to mourn his brother's death for various reasons – particularly since his brother doesn't seem to be completely dead…

After Midnight (After #2) by Luisa Prieto. ebook. Good paranormal m/m romance continuing the story of the mage and the werewolf started in After Dark. Please note that this ends with a mild cliffhanger and the next book is still in draft form. Also, Luisa is working on revised and expanded versions of this and the first book.

Choices by Penny Brandon. ebook. Good m/m romance about a guy who's shown the love of his life in a magical mirror and is shocked to discover that the love of his life is a man, seeing as he isn't gay…

Relearning the Ropes by DC Juris. ebook short. Good short kinky m/m romance about a dom who inherits a fulltime sub when his friend dies and finds he has to reevaluate how he deals with the young man. This really needed to be longer for the amount of potential story!

Deconstruction by Kit Zheng. ebook. Good kinky m/m mystery about a stripper who lives with his cop boyfriend and turns tricks on the side to help make the mortgage. But things aren't going the greatest for them right now as secrets build up between them…

All Bets Are Off by Marguerite Labbe. ebook. Good m/m romance about a college professor who gets involved with a student before he knows the guy is a student. Will he be able to resist temptation as his department head tries to get rid of him and someone keeps rummaging through his stuff? I'm not exactly sure why, but I never got emotionally invested in this book.

Broken by Jessica Freely. ebook. Good m/m romance about a naive, closeted, yaoi-loving enforcer who works for his mobster brother. Things start to fall apart for him when he becomes entranced by a prostitute his brother has just purchased from China.
---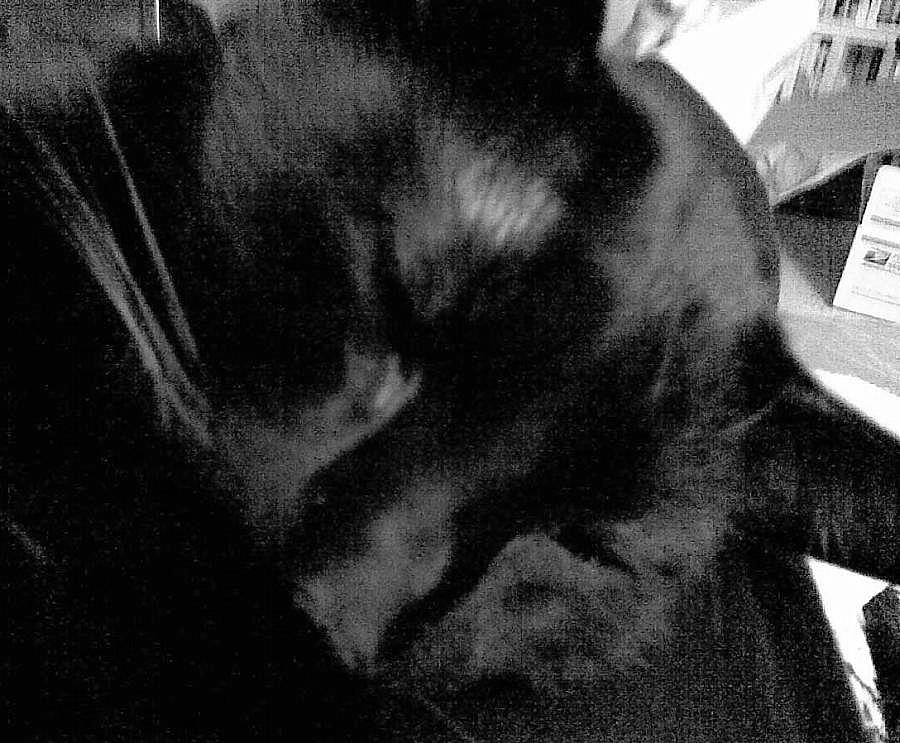 "…zzzzzzzzzzzzzzzzzzzzzzzz…" -Chaos