Many thanks to Keira Andrews for donating an ebook copy of her forthcoming m/m paranormal romance, Kick at the Darkness, for a lucky commenter to win! Kick at the Darkness will be released on May 28 by KA Books.
To live through the zombie apocalypse they have to survive each other first.

College freshman Parker Osborne is having the worst day ever. He humiliated himself trying to pick up a cute guy, he hasn't made any friends at school, and his stupidly hot jerk of a TA gave him a crappy grade on his paper. He's going to drop Adam Hawkins' film class and start fresh tomorrow after he's had a good sulk.

But Parker's about to find out what a bad day really looks like – if he can survive the night.

A virus is unleashed, transforming infected people into zombie-like killers. After these quick and deadly creepers swarm campus, Parker only escapes thanks to Adam swooping him onto the back of his trusty motorcycle. Now they're on the run – and stuck with each other.

When they're not bickering, they're fighting off the infected in a bloody battle for survival. Their only hope is to head east to Parker's family, but orphaned Adam has a secret he's not sure Parker will accept: he's a werewolf. Can they trust each other enough to find some light in these dark days?
Excerpt (scroll down)
Also by Keira
About Keira
After writing for years yet never really finding the right inspiration, Keira discovered her voice in gay romance, which has become a passion. She writes contemporary, historical and fantasy fiction, and – although she loves delicious angst along the way – Keira firmly believes in happy endings. For as Oscar Wilde once said, "The good ended happily, and the bad unhappily. That is what fiction means." You can find out more about Keira and her books at her website and on Twitter and Facebook.
Contest Rules
To enter, leave a comment below stating that you are entering the contest. Contest closes 7 pm CDT, Wednesday, March 27.
By entering the contest, you're confirming that you are at least 18 years old.
If you haven't commented before, your comment will not be visible until after I moderate it. Please do not leave a second comment because your first doesn't show up! The blog gnomes will decide your comments are spam and then only luck and counterintuitive espionage will salvage your entry…
If your comment is actually an advertisement or if your CommentLuv link turns it into an advertisement, your comment will be deleted. (Most of you do not need to worry – this refers to some pretty clever comment spam.)
Winner will be selected by random number.
You must leave a valid email address in the "Email" portion of the comment form.
Please make sure that your spam filter allows email from stumblingoverchaos.com!
If a winner doesn't respond to my congratulations email within 48 hours, I will select another winner.
If you win, please respect the author's intellectual property and don't make copies of the ebook for anyone else.
This contest is open worldwide!
---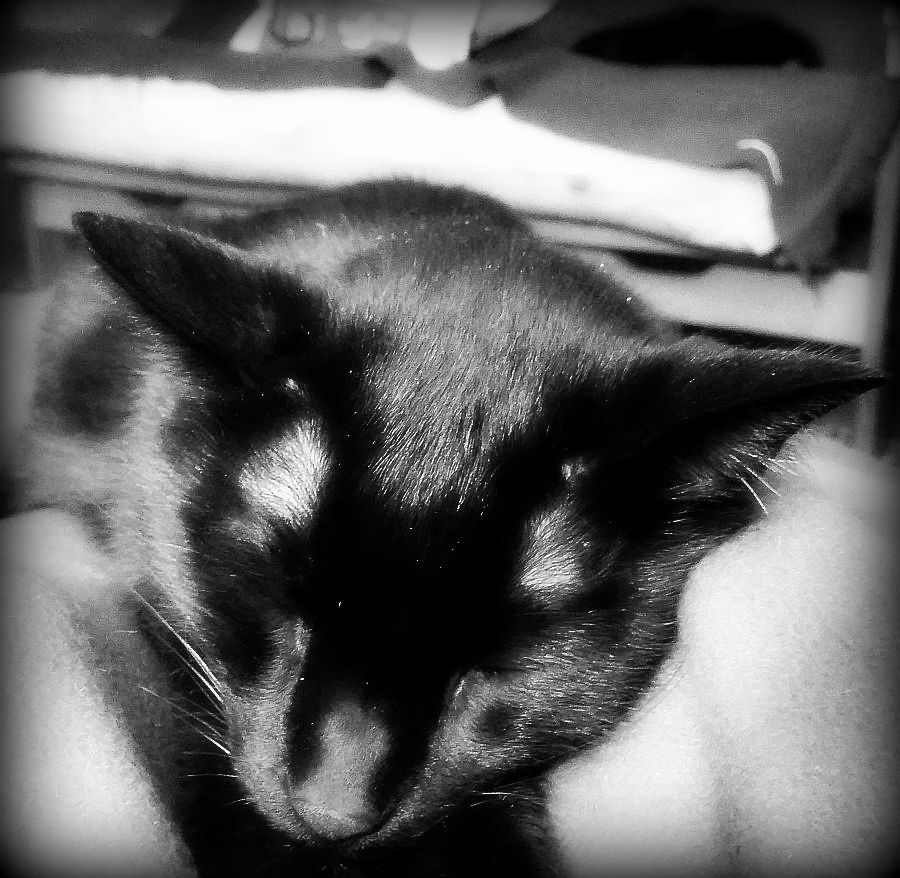 "…zzzzzzzzzzzzzzzzzzzzzzz…" -Chaos
"…zzzzzzzzzzzzzzzzzzzzzzz…" -Mayhem