Many thanks to Eric Arvin for donating an ebook copy of his forthcoming fantastical m/m romance, Woke Up in a Strange Place , for a lucky commenter to win! Woke Up in a Strange Place will be released by Dreamspinner Press on February 25.
Joe wakes up in a barley field with no clothes, no memories, and no idea how he got there. Before he knows it, he's off on the last great journey of his life. With his soul guide Baker and a charge to have courage from a mysterious, alluring, and somehow familiar Stranger, Joe sets off through a fantastical changing landscape to confront his past.

The quest is not without challenges. Joe's past is not always an easy thing to relive, but if he wants to find peace – and reunite with the Stranger he is so strongly drawn to – he must continue on until the end, no matter how tempted he is to stop along the way.
Excerpt (scroll down and click to expand)
About Eric
Eric Arvin resides in the same sleepy Indiana river town where he grew up. He graduated from Hanover College with a Bachelors in History. He has lived, for brief periods, in Italy and Australia. He has survived brain surgery and his own loud-mouthed personal demons. Eric is the author of The Rest is Illusion, Subsurdity, Suburbilicious, Simple Men, Another Enchanted April, and various other sundry and not-so-sundry writings. He intends to live the rest of his days with tongue in cheek and eyes set to roam.

You can visit Eric at his blog, his Amazon author page, and his Dreamspinner author page.
Contest Rules
To enter, leave a comment stating that you are entering the contest. Contest closes 7 pm CST, Thursday, February 24.
If you haven't commented before, your comment will not be visible until after I moderate it. Please do not leave a second comment because your first doesn't show up! The blog gnomes will decide your comments are spam and then only ritual dust bunny sacrifice will salvage your entry…
If your comment is actually an advertisement or if your CommentLuv link turns it into an advertisement, your comment will be deleted. (Most of you do not need to worry – this refers to some pretty clever comment spam.)
Winners will be selected by random number.
You must leave a valid email address in the "Email" portion of the comment form.
Please make sure that your spam filter allows email from stumblingoverchaos.com!
If a winner doesn't respond to my congratulations email within 48 hours, I will select another winner.
If you win, please respect the author's intellectual property and don't make copies of the ebook for anyone else.
This contest is open worldwide!
---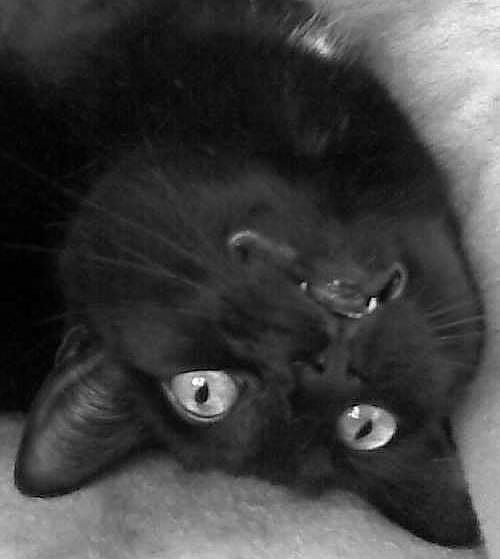 "You people are upside down again!! Silly people." -Mayhem