Many thanks to LB Gregg for donating an ebook copy of her forthcoming m/m romance, Men of Smithfield: Adam & Holden, for a lucky commenter to win! Men of Smithfield: Adam & Holden will be released by Carina Press on November 26.
Holden Worthington's globetrotting days are over. Once the host of a popular adventure show, he hasn't ventured past his own front door in more than a year. Then the arrival of a sexy new gardener sparks something Holden hasn't felt in a very long time – an interest in the world outside his window.

Holden tries to resist the attraction. But painfully shy yet definitely interested Adam Morgan has Holden longing to conquer his debilitating anxiety and live again. After a grisly discovery on the grounds of the estate, the town of Smithfield turns a suspicious eye on the reclusive Holden – and the two men must trust in each other to bring the truth out in the open.

Previously published as "In and Out," newly revised by author.
Books by LB
About LB Gregg
LB Gregg (Lisabea) spends her days plotting and planning and her evenings with her family – three (well above average) teenagers, a smoking hot hubbie, a fat-ass beagle, and a smelly old dachshund. For fun, LB is passionate about skiing, hiking, travel, pedicures, fine wine, good music, and playing cards. She's been known to read a bit too much.

For more info on LB, because surely one can never get too much of a good thing, you can find her at her blog, Nose in a Book, or at her website.
Contest Rules
To enter, leave a comment stating that you are entering the contest. Contest closes 7 pm CST, Friday, November 23.
By entering the contest, you're confirming that you are at least 18 years old.
If you haven't commented before, your comment will not be visible until after I moderate it. Please do not leave a second comment because your first doesn't show up! The blog gnomes will decide your comments are spam and then only ritual dust bunny sacrifice will salvage your entry…
If your comment is actually an advertisement or if your CommentLuv link turns it into an advertisement, your comment will be deleted. (Most of you do not need to worry – this refers to some pretty clever comment spam.)
Winners will be selected by random number.
You must leave a valid email address in the "Email" portion of the comment form.
Please make sure that your spam filter allows email from stumblingoverchaos.com!
If a winner doesn't respond to my congratulations email within 48 hours, I will select another winner.
If you win, please respect the author's intellectual property and don't make copies of the ebook for anyone else.
This contest is open worldwide!
---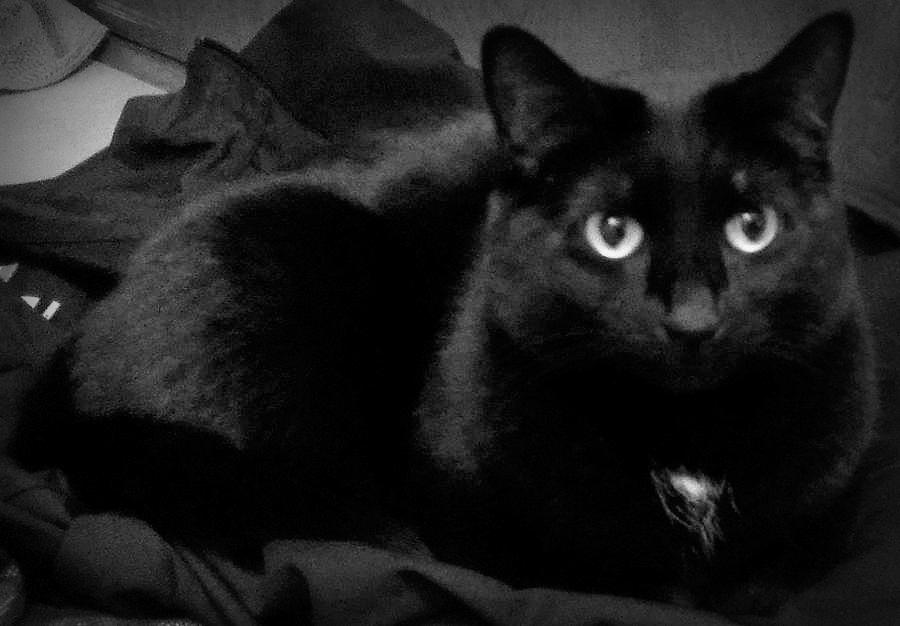 "Things have been far too stressful here." -Mayhem
Definitely, May… Ok, yesterday May went back to the vet and had an abscess in the back of her mouth, which was also affecting her eye, drained. She's doing better – eating soft food on her own, trying to escape from my bedroom when I go in or out, etc. I always joke that May's superpower is her ability to turn anything into a dangerous toy… I just didn't realize how apt that would turn out to be! So keep sending those healing and anti-infection thoughts our way! Thanks.