---
---
Congrats to Helena, who won Fanning the Flames (The Match Before Christmas #2) by Eden Winters! Fanning the Flames will be released by Torquere Press on May 7.
Congrats to Lynn, who won Sharing Paul (Portals #3) by Jade Archer! Sharing Paul will be released May 9 by Total-E-Bound.
---
---
Contests
Bookity
Ebookity
Do, Learn, Make, Think
Cookity
Crafty
Cool
Cool or Wha…?
Wha…?
LOL
Teh Cute
Reading Update

Shifting Sands by Jet Mykles, Ally Blue, Willa Okati, JL Langley, Kimberly Gardner, & Brenda Bryce. ebook collection. Very good paranormal m/m collection about the cowboys of the Shifting Sands Ranch, who have been cursed to shift into animals from the Chinese zodiac each full moon. The stories were smoothly integrated, with the exception of one author who got carried away with the puns. Thanks to to Tam's review for reminding me I had this one!

Some Kind of Magic by R. Cooper. ebook. Very good paranormal m/m romantic suspense about a werewolf detective who's known for two years that the half-fairy consultant is his mate, yet hasn't done anything about it because everyone knows that fairies don't do anything for the long haul.

The Red Thread of Forever Love by Nicole Kimberling. ebook. Very good paranormal m/m romance about a Canadian folklorist traveling in Japan who has somehow attracted a very amorous spirit…

A Rose is a Rose by Jet Mykles. ebook. Very good m/m romance about a beautiful young man, just dumped by his sugar daddy, who becomes friends with the very sweet straight owner of his apartment complex. I got a little sniffly while I was reading this one.

Alphabet Soup by CB Conwy. ebook. Very good kinky m/m romance about a carpenter who keeps going to a BDSM club and hooking up with different Doms as he tries to get what he needs. He hasn't been at all successful… and then he meets CK, who doesn't behave like any of the other Doms. This story starts immediately after A Russian Bear and the free short Malaria, Cholera and Bubonic Plague takes place during this story.

Hotwired Heart (Tales from Rainbow Alley #1) by Jaime Samms. ebook short. Good short kinky m/m romance about a guy, trying to escape from his life as a gang member, who ends up in the Rainbow Alley part of town.

Finders, Keepers (Tales from Rainbow Alley, #2) by Jaime Samms. ebook. Good kinky m/m romance about a guy who's inexperienced about bdsm and trusts the wrong Dom, who basically abuses him. This book would've worked better for me if it hadn't been told in first-person, alternating between three different people. Also, stalker alert! 🙂

Fix This, Sir (Tales from Rainbow Alley, #3) by Jaime Samms. ebook. Very good kinky m/m romance about a guy who's not doing so well recovering from a crippling injury on top of numerous other issues. I am so glad that this book was alternating third-person instead of the alternating first-person of the previous book! Made a huge difference for me. I was a little worried that this book suffered from Omniscient Dom Syndrome, but it turned out ok in the end.

A Helping Hand (Tennessee Cops #2) by Shayla Kersten. ebook. reread. This story of a closeted cop with a crush on his straight best friend was one of the earliest m/m romances I ever read, and I like to reread it periodically.

Mr. Plum by Sue Brown. ebook short. Sweet short m/m romance about two guys who always see each other at the same coffee shop and then in the train station before their morning commute. I love this cover.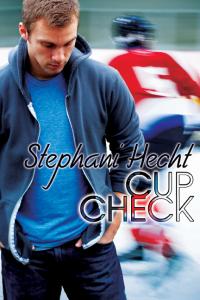 Cup Check (Blue Line Hockey, #3) by Stephani Hecht. ebook short. Good short m/m romance about a deeply closet hockey player who's terrified that coming out will ruin his chance of ever making it to the NHL.

Anything For You by Ethan Day. ebook. Good m/m romance about a deeply closeted ad exec who gets involved with a coming-out advocate. This generates some tension… Maybe it's because they're mostly (all?) written in first person, but Ethan Day's books are starting to all feel the same to me.

Going the Distance (Driven to Distraction #2) by Anah Crow & Dianne Fox. ebook. Good short m/m romance following up with the professor and the mechanic who got together in Driven to Distraction as they sort out what they are to each other.

Sonoran Heat by Katrina Strauss. ebook. Good m/m romance about a guy in his 40s, recently single for the first time in nearly 20 years, who starts to date a much younger artist and student.

Wishing Star by Jambrea Jo Jones. ebook short. Cute short holiday m/m romance about a guy, sitting outside his stalled car in the middle of nowhere on Christmas Eve, who wishes on a star for true love and wakes to find himself miles away. This felt a bit rough due to some missing words and pronoun confusion.

Broken Rules (Broken #1) by Jade Buchanan. ebook. Good m/m romance about a guy who hasn't been to his home town for ten years (ever since his parents kicked him out of the house when they discovered he was gay), but returns for his mom's funeral and runs into his former best friend. I was frustrated by the sheer number of names introduced during the first third of the book. I'm not sure if that frustration was the reason I never fully connected with the characters or the story. Maybe.

Second Chance by Derek Adams. ebook short. Ok short m/m romance about a jogger and a cop who meet after the jogger chases down a burglar, then slowly get to know each other better.

Full Release by Marshall Thornton. ebook. Ok m/m mystery about an accountant who slowly realizes he's being framed for a murder and tries to figure out who's the actual killer. Unfortunately, he spent most of the book doing the most stupid thing he could in any given situation – TSTL characters frustrate me. A lot.
---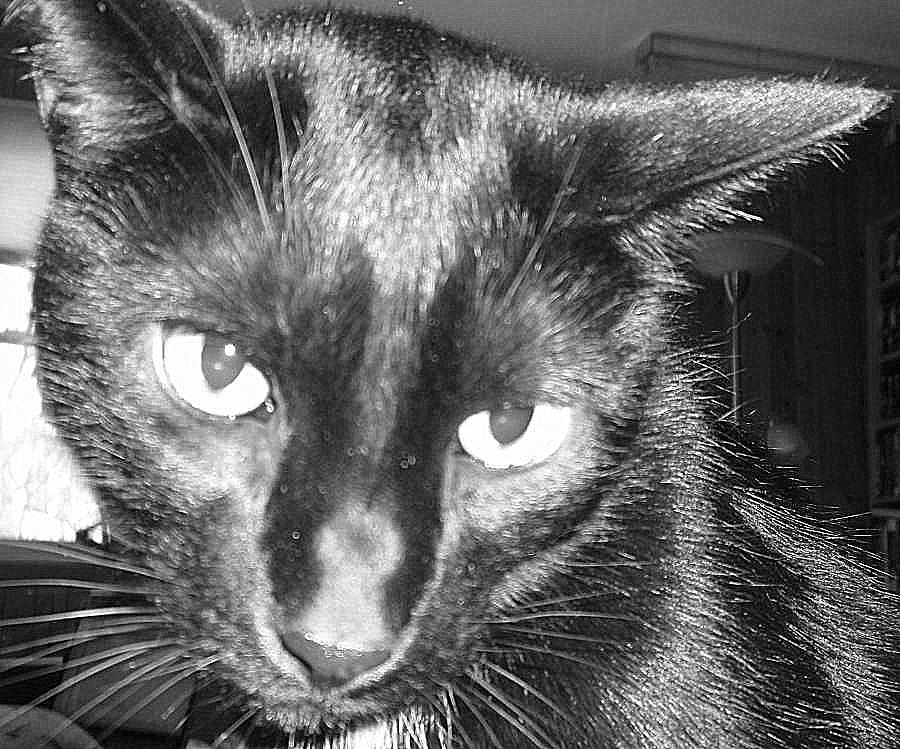 "If you loved me, you would feed me right now and forget this whole 'It's not time for dinner' thing." -Chaos