Many thanks to Piper Vaughn for donating an ebook copy of her forthcoming paranormal m/m romance, Prickly by Nature (Portland Pack Chronicles #2), for a lucky commenter to win! Prickly by Nature will be released by Dreamspinner Press on November 16.
In the four months since hedgehog shifter Avery Babineaux started investigating the disappearance of a young female werewolf from the Portland Pack, he's discovered his life's passion. Now he's apprenticing under established PI Corbin Reid. Avery hopes his training with Reid will help him finally bring Lacey home, but detective work isn't without its perils, and the potential dangers strain his relationship with his new mate, Dylan.

Dylan Green would be perfectly content with his mating and his motorcycle shop if it wasn't for his constant worry about Avery's safety and the fact that Avery's never home. Proud as he might be of Avery's determination to prove his worth and fulfill his promise to Lacey's father, Dylan can't stand the thought of Avery being hurt. Yet what right does he have to demand Avery give up his job when it's clear Avery's found his true purpose? Still, Dylan wishes he could, and the appearance of a new police detective who sets his sights on Avery only adds to the tension.

Something has to give, but stubbornness runs in both their veins, and it might take a catastrophe for them to find a compromise they can live with.
Excerpt (scroll down and select Expand)
About Piper
Piper Vaughn wrote her first love story at eleven and never looked back. Since then, she's known that writing in some form was exactly what she wanted to do. A reader at the core, Piper loves nothing more than getting lost in a great book – fantasy, young adult, romance, she loves them all (and has a thousand book library to prove it!). She grew up in Chicago, in an ethnically diverse neighborhood, and loves to put faces and characters of every ethnicity in her stories, so her fictional worlds are as colorful as the real one. Above all, she believes that everyone needs a little true love in their life…even if it's only in a book. You can find out more about Piper at her website, Facebook, Twitter, and joint blog with M.J O'Shea.
Contest Rules
To enter, leave a comment stating that you are entering the contest. Contest closes 7 pm CST, Friday, November 13.
By entering the contest, you're confirming that you are at least 18 years old.
If you haven't commented before, your comment will not be visible until after I moderate it. Please do not leave a second comment because your first doesn't show up! The blog gnomes will decide your comments are spam and then only ritual dust bunny sacrifice will salvage your entry…
If your comment is actually an advertisement or if your CommentLuv link turns it into an advertisement, your comment will be deleted. (Most of you do not need to worry – this refers to some pretty clever comment spam.)
Winners will be selected by random number.
You must leave a valid email address in the "Email" portion of the comment form.
Please make sure that your spam filter allows email from stumblingoverchaos.com!
If a winner doesn't respond to my congratulations email within 48 hours, I will select another winner.
If you win, please respect the author's intellectual property and don't make copies of the ebook for anyone else.
This contest is open worldwide!
---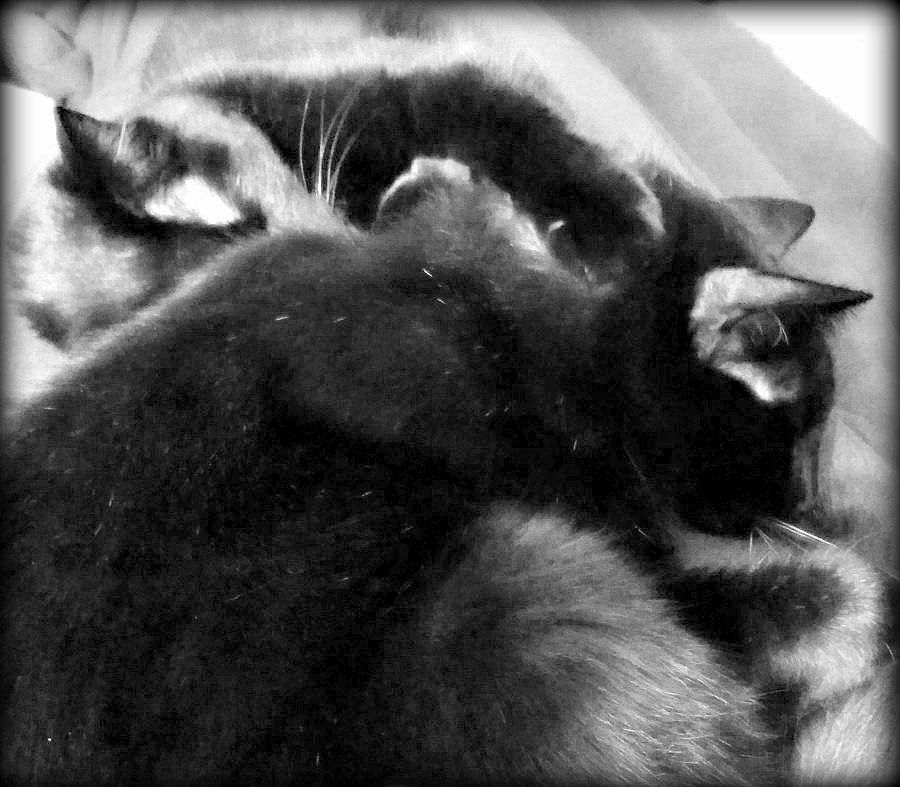 *……zzzzzzzzzzzzzzzzzzzzzzzzzzzzzzz….." -Mayhem and Chaos