March 19 will be the start of M/M Week at Carina Press, when Carina will release six m/m romances by Erastes, Kim Knox, Ava March, KC Burn, Dev Bentham, and Larry Benjamin. Many thanks to Carina Press for offering one lucky commenter the chance to win all six books! 🙂
A Brush with Darkness by Erastes; Excerpt (scroll down to link)
Michel has been commissioned to paint the most beautiful man he's ever seen in his life – but at what price?
Bitter Harvest by Kim Knox; Excerpt (scroll down to link)
Robert Sutton has survived the collapse of civilisation by luck, his wits, and a chance mutation. So when he's assigned to interrogate a prisoner, Rider, who claims to have overcome the infection that has killed millions, he immediately suspects a trap… And as his safe haven comes under attack, will Rider be his downfall – or his saviour?
Brook Street: Thief by Ava March; Excerpt (scroll down to link)
It was only supposed to be one night. One night to determine once and for all if he truly preferred men. But the last thing Lord Benjamin Parker expected to find in a questionable gambling hell is a gorgeous thief steals his heart.
First Time, Forever by KC Burn; Excerpt (scroll down to link)
With their son off to university, Derrick and Trevor should have no problems putting some spice back into their marriage, but it's easier said than done.
Moving in Rhythm by Dev Bentham; Excerpt (scroll down to link)
Mark Apolostolos should be able to have any man he wants. Handsome and smart, he's also cripplingly shy, especially around attractive men. Seth Miller has a way of moving that takes his breath away. It isn't long before sparks fly and they share a steamy kiss. But if Mark wants a real relationship with Seth he'll have to break through the walls he's built up around his heart.
What Binds Us by Larry Benjamin; Excerpt (scroll down to link)
Three extraordinary young men. One great love that changes everything.
Contest Rules
To enter, leave a comment stating that you are entering the contest. Contest closes 7 pm CDT, Friday, March 16.
By entering the contest, you're confirming that you are at least 18 years old.
If you haven't commented before, your comment will not be visible until after I moderate it. Please do not leave a second comment because your first doesn't show up! The blog gnomes will decide your comments are spam and then only ritual dust bunny sacrifice will salvage your entry…
If your comment is actually an advertisement or if your CommentLuv link turns it into an advertisement, your comment will be deleted. (Most of you do not need to worry – this refers to some pretty clever comment spam.)
Winners will be selected by random number.
You must leave a valid email address in the "Email" portion of the comment form.
Please make sure that your spam filter allows email from stumblingoverchaos.com!
If a winner doesn't respond to my congratulations email within 48 hours, I will select another winner.
If you win, please respect the authors, intellectual property and don't make copies of the ebooks for anyone else.
This contest is open worldwide!
---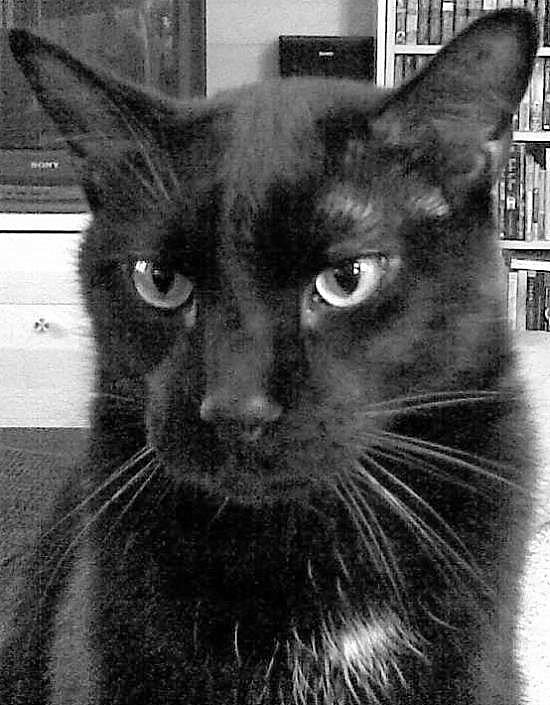 *brooding* -Chaos "Heathcliff" McCatterson
---
Congrats to PaParanormalFan, who won Promise in a Kiss by Piper Vaughn! Promise in a Kiss is being released today by Less Than Three Press.