---
---
Congrats to Janean G, who won Faking Perfection by Mia Watts! Faking Perfection is being released by Dreamspinner Press today.
---
---
Many thanks to Stephani Hecht for donating an ebook copy of her forthcoming m/m romance, Three Alarm Fire (EMS Heat #8), for a lucky commenter to win! Three Alarm Fire will be released by eXtasy Books on April 1.
If there is one thing Dustin is good at, it's putting up a false front. While his friends and coworkers think he's easy going, happy, and flirtatious, inside he's really scarred, sad, and self-conscious. After being in a destructive relationship that left him hurt in more ways than one, Dustin has never really recovered. Determined not to trust anyone again, he resolves to lose himself in his job as a paramedic while he continues to hide his true self.

Pontiac City firefighter Vaughn finds himself attracted to Dustin the moment he spots the paramedic at the annual EMS Neighborhood Beautification event. Dustin is everything Vaughn likes in a man: cute, smart, and sexy. But every time he tries to get close, Dustin pushes him away. Undaunted, Vaughn decides that Dustin is just playing hard to get and vows that he'll get the other man in his bed if it's the last thing he does.

Then Vaughn learns the secret pain Dustin has been hiding and he realizes that everything may not be as it seems with the other man. Will Vaughn be able to convince Dustin to give love another chance or will the paramedic forever be lost to the horrors of his past?
Other Books
About Stephani
Stephani Hecht is a happily married mother of two. Born and raised in Michigan, she loves all things about the state, from the frigid winters to the Detroit Red Wings hockey team. Go Wings! You can usually find her snuggled up to her laptop, creating her next book or gorging on caffeine at her favorite coffee shop.

When she's not running around like crazy, trying to get her kids to their various activities, she's working on numerous projects.

You can visit Stephani at her blog or her website.
Contest Rules
To enter, leave a comment stating that you are entering the contest. Contest closes 7 pm CDT, Thursday, March 31.
By entering the contest, you're confirming that you are at least 18 years old.
If you haven't commented before, your comment will not be visible until after I moderate it. Please do not leave a second comment because your first doesn't show up! The blog gnomes will decide your comments are spam and then only ritual dust bunny sacrifice will salvage your entry…
If your comment is actually an advertisement or if your CommentLuv link turns it into an advertisement, your comment will be deleted. (Most of you do not need to worry – this refers to some pretty clever comment spam.)
Winners will be selected by random number.
You must leave a valid email address in the "Email" portion of the comment form.
Please make sure that your spam filter allows email from stumblingoverchaos.com!
If a winner doesn't respond to my congratulations email within 48 hours, I will select another winner.
If you win, please respect the author's intellectual property and don't make copies of the ebook for anyone else.
This contest is open worldwide!
---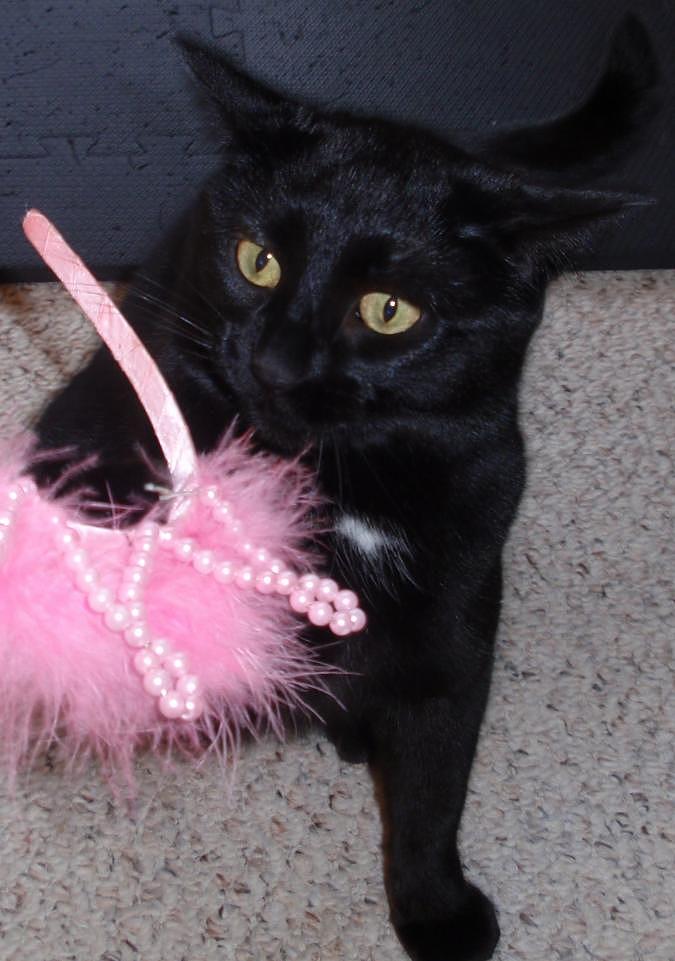 "Why won't  you leave my tiara out for me to play with all the time, Mom?" -Mayhem