Many thanks to RJ Scott for donating an ebook copy of her freshly released young adult m/m romance, The Decisions We Make, for a lucky commenter to win!
Daniel Keyes is an orphan, fostered by the Walkers. The product of a lonely childhood, he is thrown into the chaos of the Walker family and into the life of his new foster brother Jamie. This story is the journey of Daniel and Jamie finding their place in the world. Through Jamie being a victim of hate crime to coming out to family and friends, there are many decisions the boys have to make before they become men.
Excerpt (scroll down)
Other Books by RJ
About RJ
RJ Scott lives in the Chiltern hills just outside London, England. She loves reading anything from thrillers to sci-fi to horror; however, her first real love will always be the world of romance. Her goal is to write stories with a heart of romance, a troubled road to reach happiness, and more than a hint of happily ever after.

She is published with Silver Publishing an-d Dreamspinner Press and was nominated in the Love Romance Cafe Awards of 2010 as Best GLBTQ Author, for Best Gay Paranormal / Horror (Oracle) and as Best Paranormal Author. Oracle was also nominated for Best Gay Paranormal / Horror 2010 in Elisa Rolle's Rainbow Awards and was awarded an Honorable Mention (5th). RJ's contemporary romance, The Christmas Throwaway, remained at number one on Amazon and at All Romance over Christmas and into the New Year. She cannot believe how lucky 2010 was for her and her foray into the world of MM writing.

RJ writes across all the genres, but if pushed she says she enjoys writing contemporary romance over the rest. Her newest release, Back Home, has already received favourable reviews on the Silver site and on Goodreads.

You can find out more about RJ and her books at her website, on Facebook, and via Twitter.
Contest Rules
To enter, leave a comment stating that you are entering the contest. Contest closes 7 pm CST, Friday, February 3.
By entering the contest, you're confirming that you are at least 18 years old.
If you haven't commented before, your comment will not be visible until after I moderate it. Please do not leave a second comment because your first doesn't show up! The blog gnomes will decide your comments are spam and then only ritual dust bunny sacrifice will salvage your entry…
If your comment is actually an advertisement or if your CommentLuv link turns it into an advertisement, your comment will be deleted. (Most of you do not need to worry – this refers to some pretty clever comment spam.)
Winners will be selected by random number.
You must leave a valid email address in the "Email" portion of the comment form.
Please make sure that your spam filter allows email from stumblingoverchaos.com!
If you have an email account with AOL or Netscape, I will not be able to send email to you.
If a winner doesn't respond to my congratulations email within 48 hours, I will select another winner.
If you win, please respect the author's intellectual property and don't make copies of the ebook for anyone else.
This contest is open worldwide!
---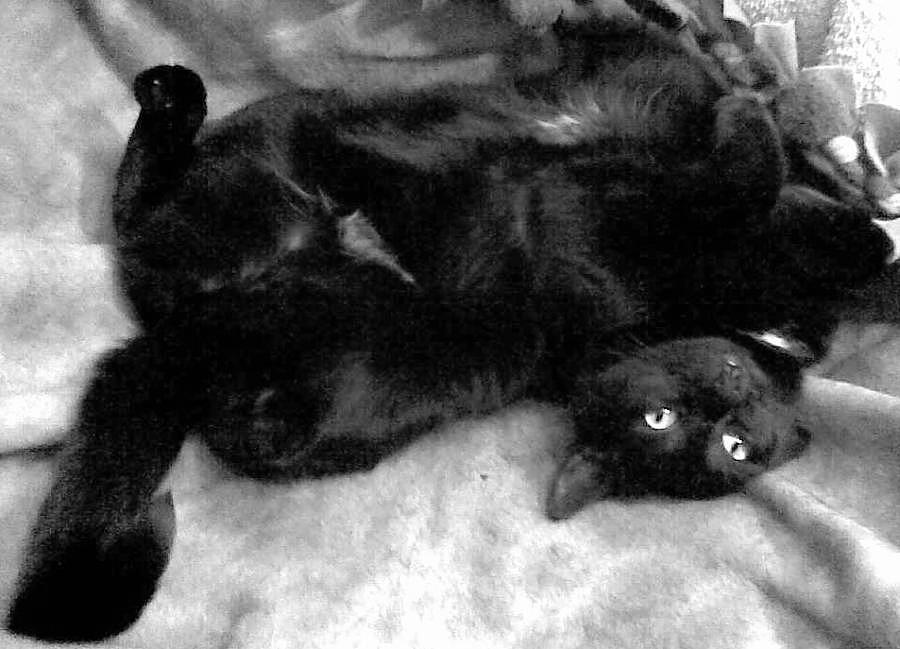 "I was sleeping, Mom!" -Mayhem