Just a Knit Wit is heading off to college next month (after a few years away) and is a bit nervous about the whole thing. Leave her a comment with a funny college story and you could win a very cool prize package. Comments must be received by July 20.
The Cat's Mum is celebrating her 200th post and upcoming blogiversary – leave her a comment telling her what you're obsessive about and you could win something "noice." Comments must be left by midnight, Australian Eastern Standard Time, August 4.
Sockamania is open for new members! Update 7/13/07: Membership is now closed. Anni's adding members slowly to make sure she can keep up with the admin. She says she'll open it up again in the future.
I've been a member for three months and I'm extremely impressed by the patterns Anni's creating for us. Shall we review?
The May sock – I didn't get very far, but the pattern is lovely and I will finish the socks.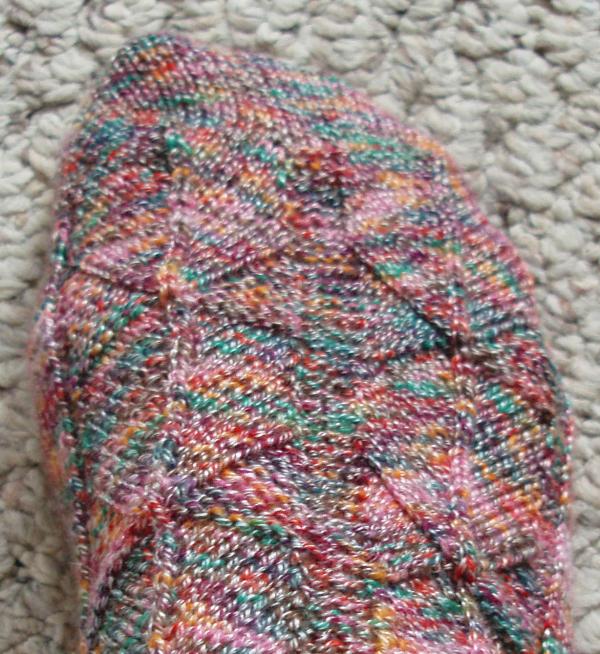 The June sock – I finished and I love the pattern. I'll definitely knit this pattern again.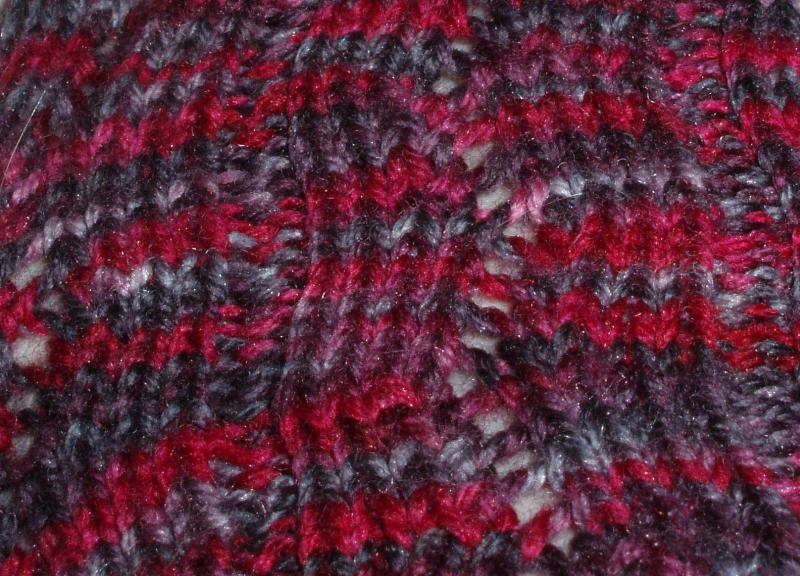 The July sock – I'm off to a good start! This is also my Tour de France Knitalong project. I did modify the pattern a bit – its 68 stitches weren't going to fit me, so I added three stitches to each of the plain knit columns (for a total of 80 stitches). The plain knit columns looked really boring when they were twice as wide, so I added some right and left twists to liven things up. The yarn is Sundara Lenten Rose, a Petals Club selection from earlier this year, which appeared briefly as an RPM sock.
The little gold row markers I'm using are omega row markers from Entrelac's store. Oh, and Spindlecat has kitty magnets in stock… And… Whoops, spent $31.50. Darn it. Etsy is dangerous!
Yesterday Janna commented that May seemed to have a literary bent, what with the stationery and the diary. You could say that…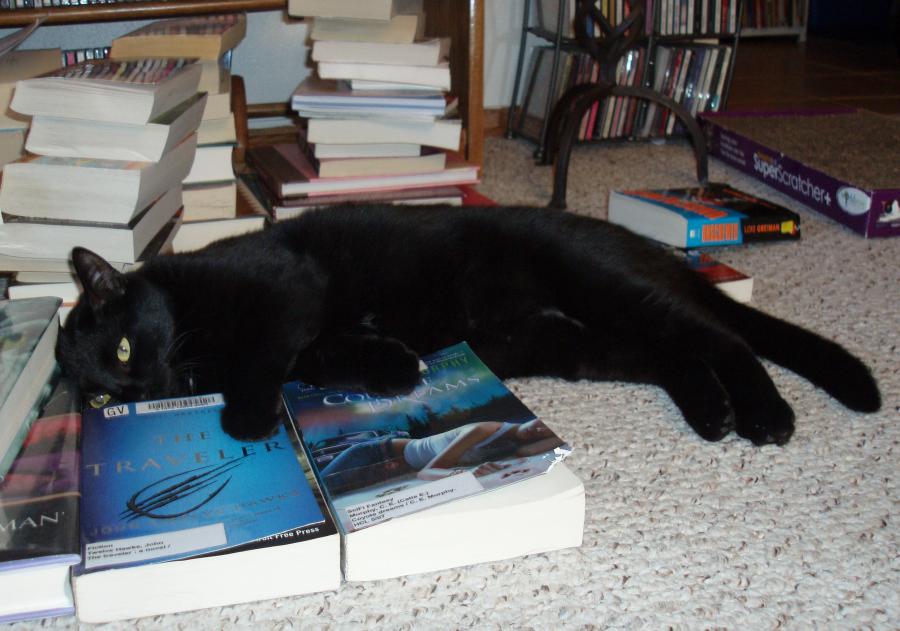 "This blue book looks to be especially tasty, but I'll wait until Mom's not looking before I check…" -Mayhem