Kat's hosting March Madness again this year and there will be prizes!
A puzzling thing – I crawled into bed last night and realized I was lying on something hard. It turned out to be a 1.5″ long nail. Where the hell did this nail come from and how did it get into my bed, under the covers?!!
Ok, you might remember that I started some RPMs for March FiberFlix a week or so ago, using Lenten Rose, a semisolid from Sundara's sock club. I haven't been working on these socks because I started to wonder if Lenten Rose really should be knit into lace and a multicolored yarn used for the RPMs. I pulled out some STR in Titania and started another RPM. What do you think? (Besides that I have yet to see a photo, mine included, that captures how, um, vivid Titania is.)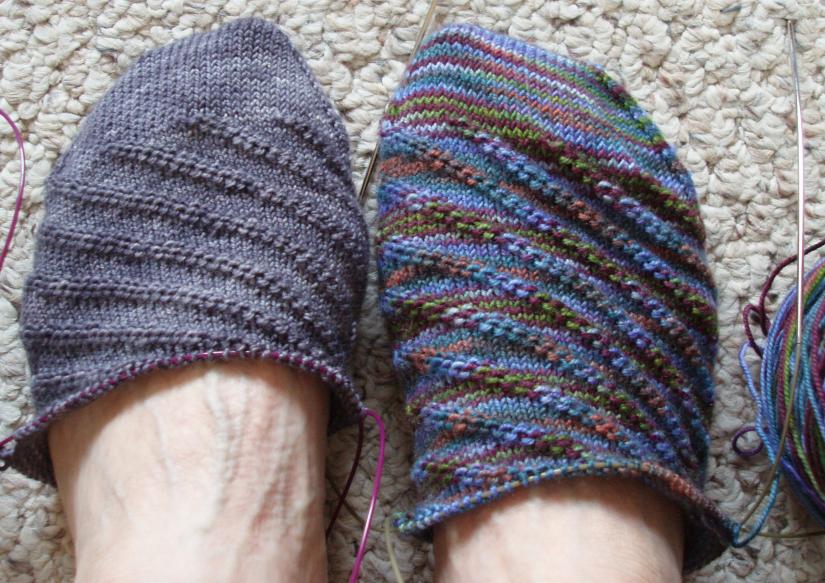 Can you believe that no cats came to see what I was doing?! May was busy chittering at birds through the open window (it was 64F yesterday when I got home from work – goodbye, snow!).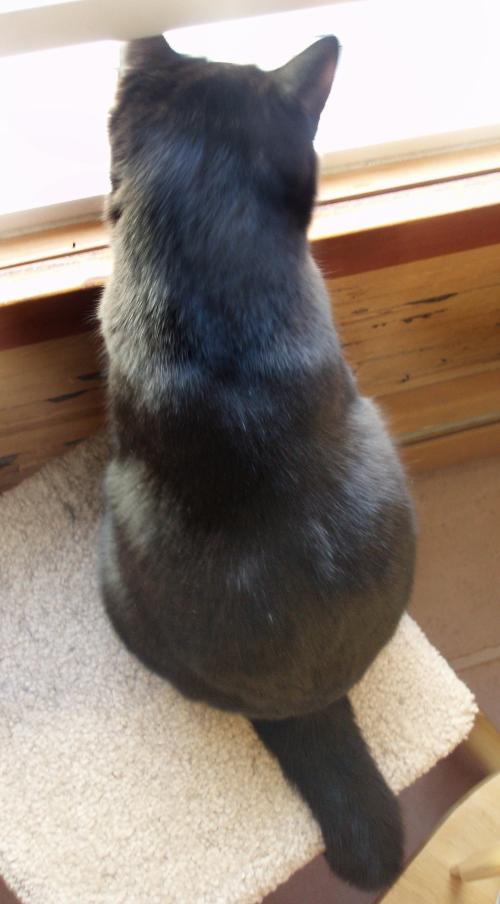 *chitter chitter chitter chitter* -M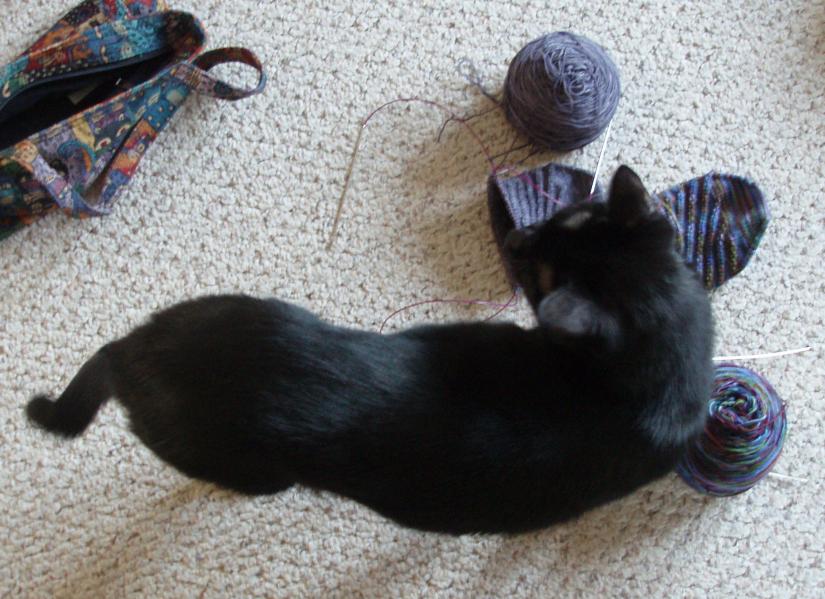 "Hey, May! Mom left yarn and needles all over the living room floor! What? You're about to catch a bird? Yeah, right." -C