I knew I had more thank yous to do! Here's the previously mentioned cute stationery from Elspeth (thanks again, E!), although I'm not sure I'll actually ever get to use it – Ms. Mayhem seems a bit proprietary about it, doesn't she?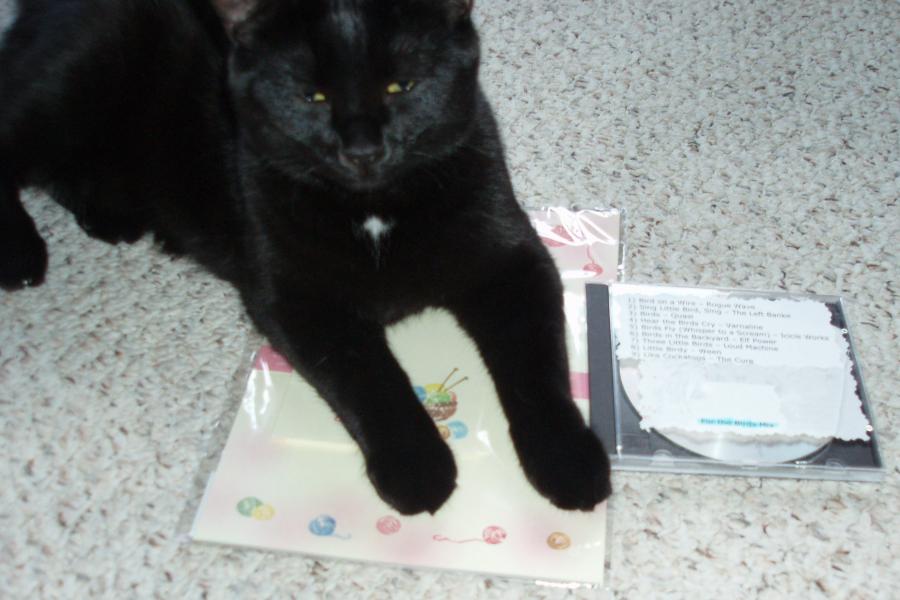 "Hey, I have a lot of letters to write if Mom ever gets out from under my feet and works from the office again." -Mayhem
I won a prize over at Diva Knitting. Thanks, StitchDiva!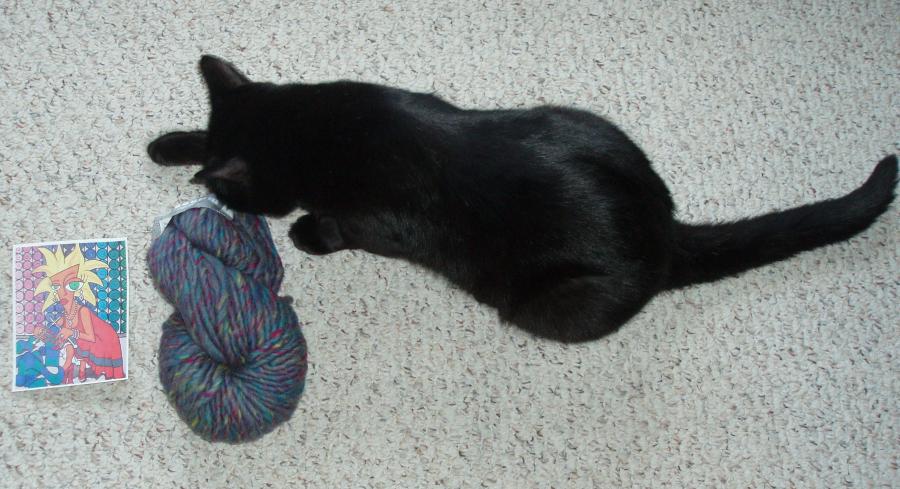 "Mmmmm… yarny yarn." -Mayhem
KitKatKnit sent me some fun goodies. I haven't tried A Piece of Vermont yarn before. She also sent me some cute stitchmarkers that she made (Chaos is apparently trying to steal the one with his name on it) and a very cute black kitty necklace. Thank you so much, KitKatKnit! How did you know that I was looking at those necklaces on vacation, but never found one that I liked?!
"Mmm… stitchmarkers." -Chaos
"Mmm… glow sheep!" -Mayhem
Glow sheep? Yes indeed.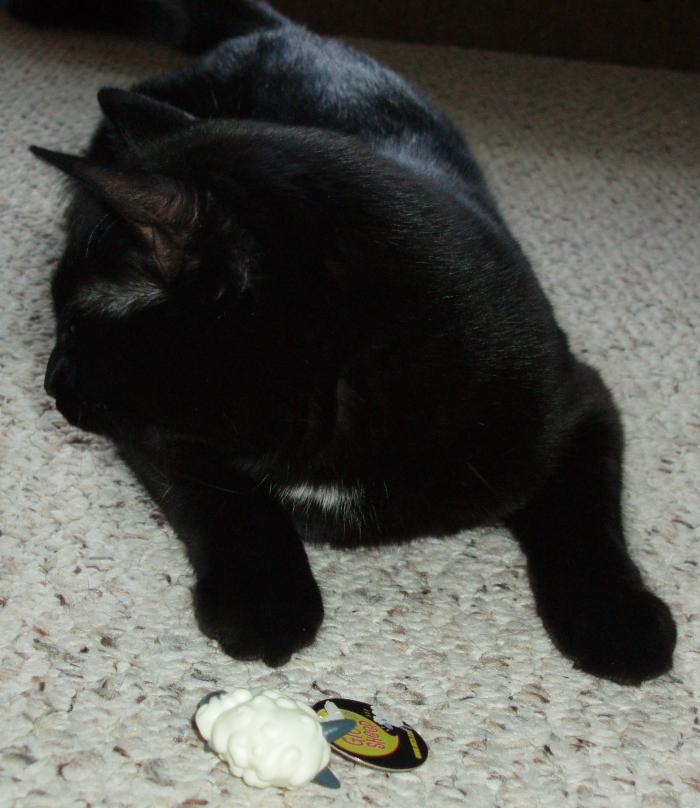 "It isn't as flat as that other sheep, but it isn't very lively, either. Do you think maybe it's just too scared to move? I am scary." -Mayhem
Finally, I participated in the Sound Swap that Jennie organized. I sent music and treats to Clare in the UK, and received music and treats from Raches in Australia. Raches sent me a great mix cd, some tea, a journal, self-patterning sock yarn, and incredibly lovely merino-cashmere sock yarn. YUM! Thank you, Raches!
"Hmm, I wonder if I should start keeping a diary? I wouldn't want Mom or the big kitty to peek at it…" -Mayhem