How perfect is this? I Can Haz Cheezburger is having a caption contest! C'mon, u noes u wantz to. Contest ends June 6, 11:59 pm – and it's a black cat you'll be captioning. You know you can do it!
Aw, Mayhem really appreciated all the sweet birthday wishes yesterday! For those who are wondering where the heck the year went, I didn't get her until September last year. Whew! No lost summer of 2006 for y'all.
A few details I neglected to include in my dyeing post earlier this week… I used an assortment of base yarns – some left over from last year and some I was just curious about. I had a lot of Kona fingering superwash, some Schoeller Zimba Top (picked up on Destash from Jennifer), some Kraemer Jeannie, and a random skein of Malabrigo donated by Yarnzilla. So far, my favorite superwash fingering sock yarns to dye are Louet Gems Pearl, Wool2Dye4, and Treadsoft.
We use Country Classics acid dyes, which have citric acid mixed in with the dye – much less stinky than using acetic acid (the acid in vinegar). Our technique is pretty fancy – we mix the dye in plastic cups and pour it onto the yarn, trying to use the minimum amount of water that we can. Then wrap the yarn in plastic wrap and nuke the yarn to set the dye. Make sure you use dedicated utensils and containers for mixing the dye and nuking the yarn! You can use use your regular microwave, but make sure the yarn is well-sealed in plastic wrap and air out the microwave afterward. Wearing gloves is a really good idea, too, unless you want to be mocked at work for your technicolor hands. Right, Jeanne?
Knitting *gasp* Update
I'm part of Sockamania, and we're supposed to be knitting a pair of socks each month. I loved May's pattern, but I got distracted by other things and didn't get very far. I got a lot less far than it looks in this picture, actually, since I've decided the heel is way too tight and I need to rip back and start the gusset earlier.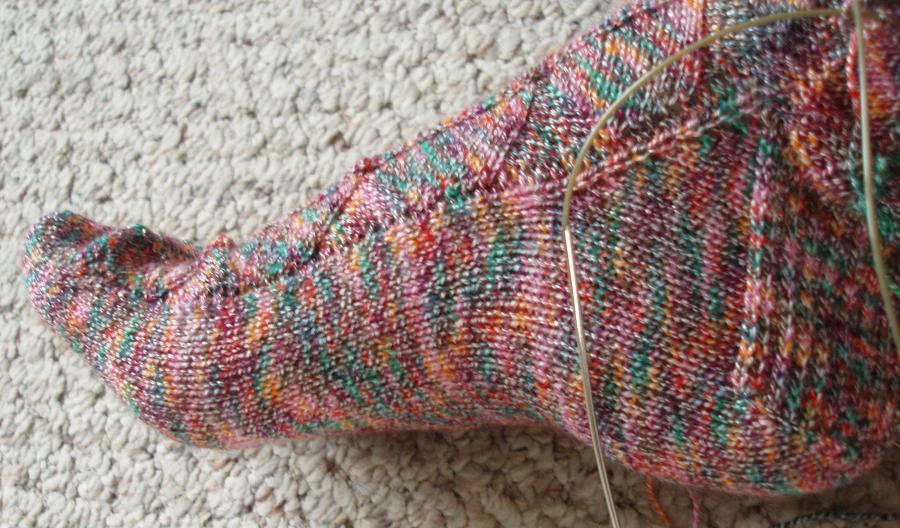 The yarn is Regia Bamboo, color 1072 – I picked it because it had the April-May Project Spectrum colors of pink and green. This sock is probably on hold until after I knit the June Sockamania sock.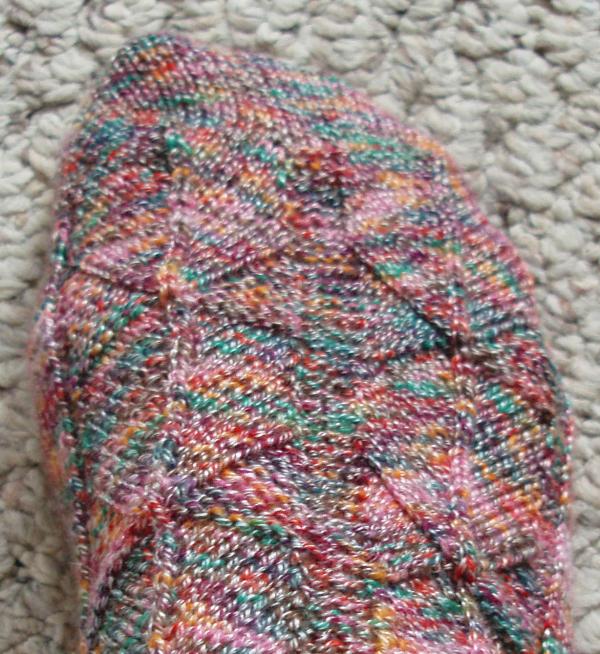 I started another, simpler sock, which fortunately covers one of the April-May PS colors and one the June-July colors.
"Hmph. So what if it wasn't my birthday? What am I, invisible?!" -Chaos
Nope, I didn't dye that yarn – I picked it up before we really got into dyeing. It's from ebay seller lotusblossom, but it doesn't look like she has anything now with Treadsoft superwash as the base.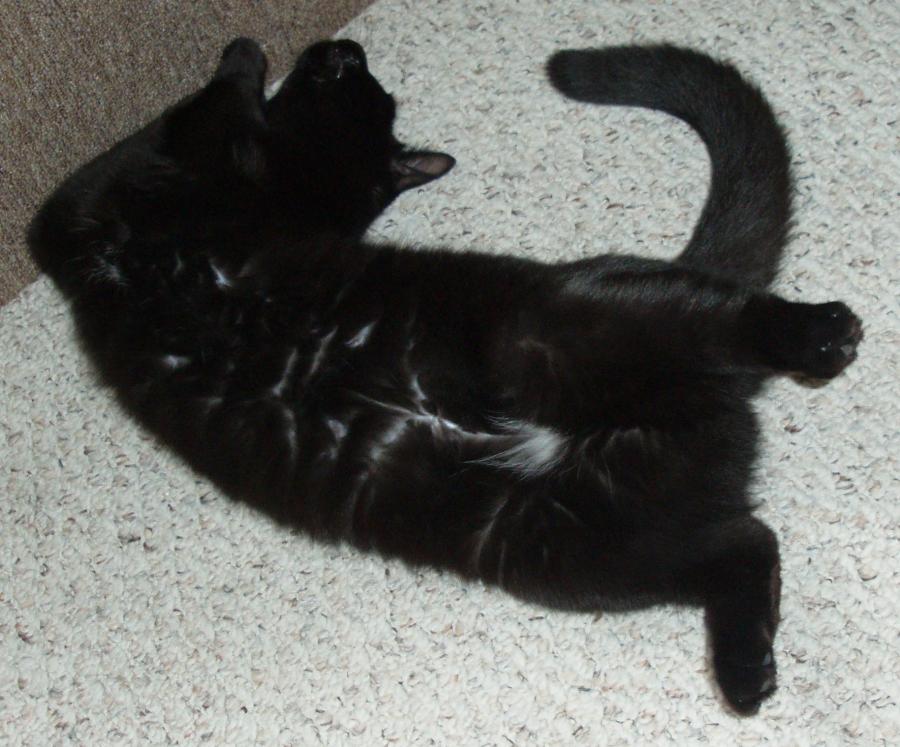 "Teeheehee, big kitty! I am the cutest!" -Mayhem