I'm glad y'all enjoyed my quirky vacation pictures! I have to admit, I had such a wonderful time and met so many great people and took so many pictures that I'm a bit overwhelmed at the thought of trying to document it all here… Baby steps, right?
Missed out on the Estes goodies? Imbrium is giving away a skein of Brooks Farm sock yarn that she bought at Estes – simply leave her a comment with your favorite joke before midnight MDT, June 28, and that sock yarn might be yours!
The Crazy Haberdasher is having a contest – leave her a comment about what you collect and you could win a lovely purple-blue piebird.
A few more tummy pictures appeared while I was on vacation…
Reading Update
Harry Potter and the Sorceror's Stone, Harry Potter and the Chamber of Secrets, and Harry Potter and the Prisoner of Azkaban by J.K. Rowling (audiobooks). If you haven't had the chance to listen to any of the audiobooks, you should! Jim Dale does an absolutely amazing job. In fact, I haven't actually read any of the books – just listened to them all.
Knit Fast, Die Young by Mary Kruger. The second book in this series about yarn store owner Ariadne Evans features a murder at a small fiber festival. I'm glad Estes wasn't that dramatic!
In a Dark House by Deborah Crombie. A Kincaid and James mystery – I fear I'm nearly caught up to present with this series!
Charmed and Ready by Candace Havens. The second book in the Bronwyn the Witch series – silly, but I do have the third one in my library queue…
Tall, Dark, and Dead by Tate Hallaway. Another witchy tale, this time set in Madison, WI, and featuring sexy vampire guys and evil Vatican witch hunters.
Stumbling Over Chris: The Party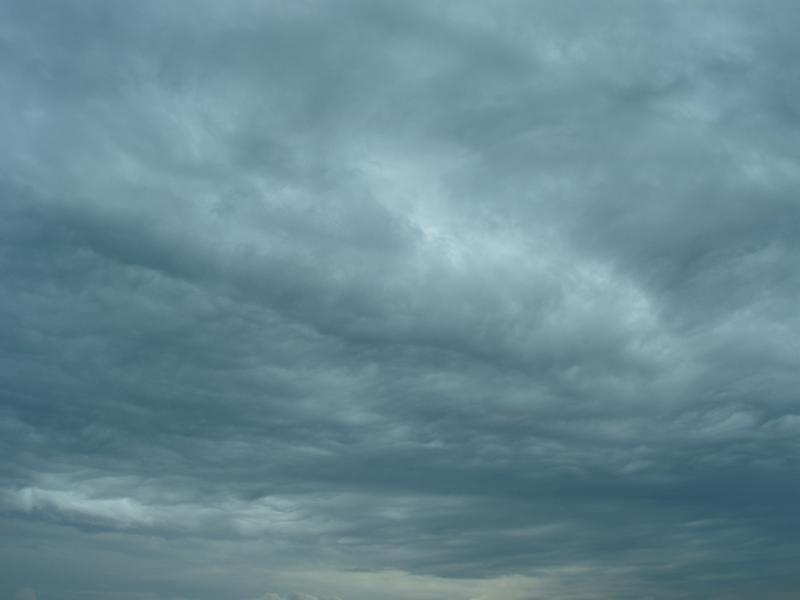 After driving through rain for most of the day, I arrived at Michaele's place in Denver mid-afternoon Tuesday, June 12. I had just enough time to hop in the shower before Ruth came over. Ruth is a skilled massage therapist and what better way to start vacation than with a massage?! Plus Ruth brought me some new gluten-free baking mixes I hadn't tried. Thank you, Ruth – you definitely worked out those kinks from two days of driving, and I'm looking forward to doing some baking now that I'm home.
Michaele threw a "Stumbling Over Chris" party so I could meet and chat with some of the area knitbloggers. She made lots of tasty food and sangria (well documented by Ruth). Thank you so much, Michaele – it was a wonderfully relaxing atmosphere in which to match faces to the names and words.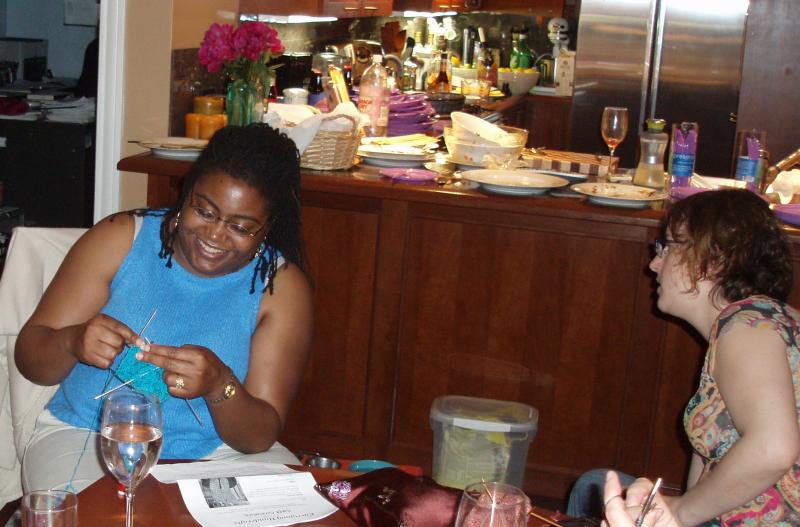 Wanda and Michaele (with some of that tasty food in the background!)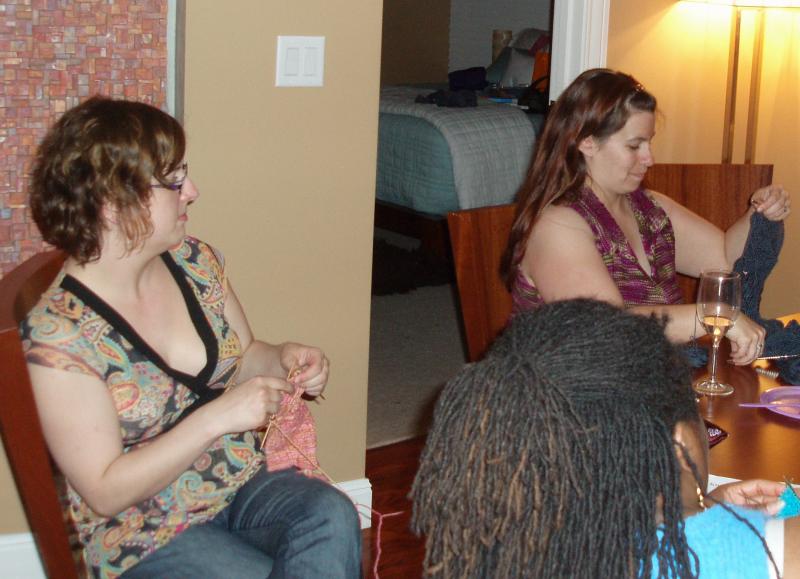 Michaele, the back of Wanda's head, and Ruth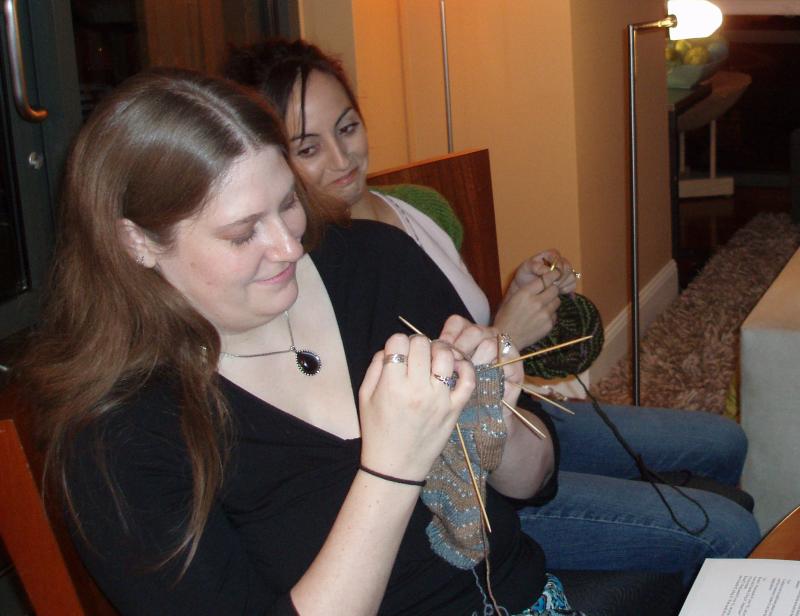 Imbrium!!!
Anne (I'm pretty sure only one of those glasses is hers…)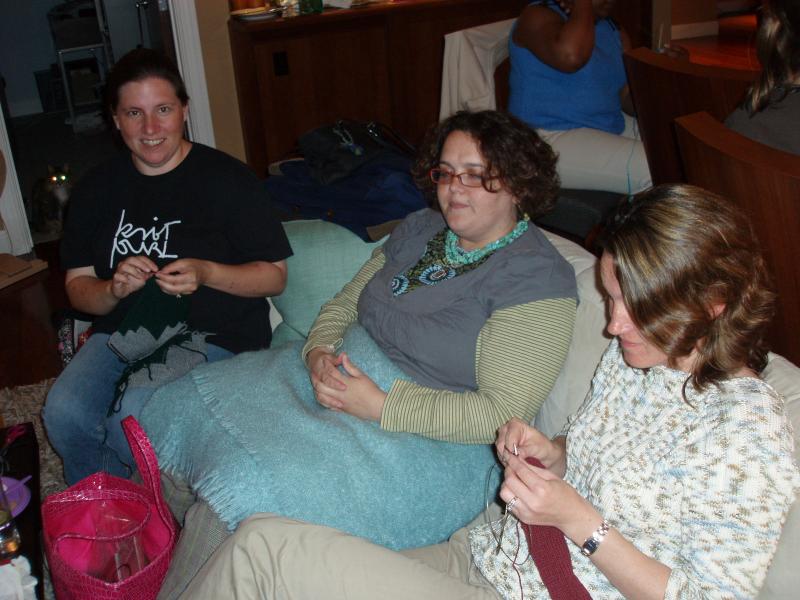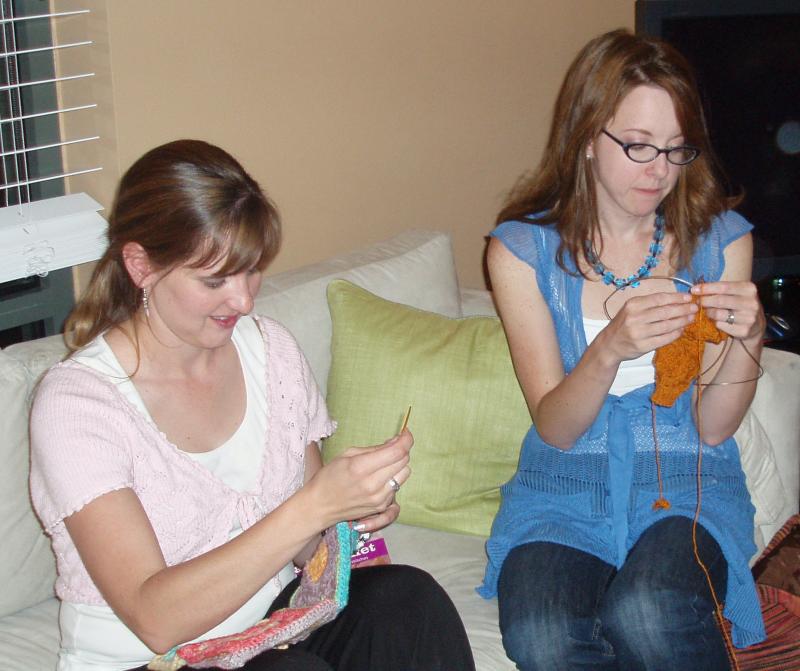 Jenifer and Cathi (Isn't everyone great at not looking at the camera?!)
Michaele sent me home with gifts for Chaos and Mayhem – a kitty dvd that we haven't tried yet (I will definitely be set up to take pictures when we do!), a funky square mouse (May's already added it to her fetch toy rotation), and a catnip toy beloved by both Mayhem (hugging it below) and Chaos (who spends a lot of time licking the toy…).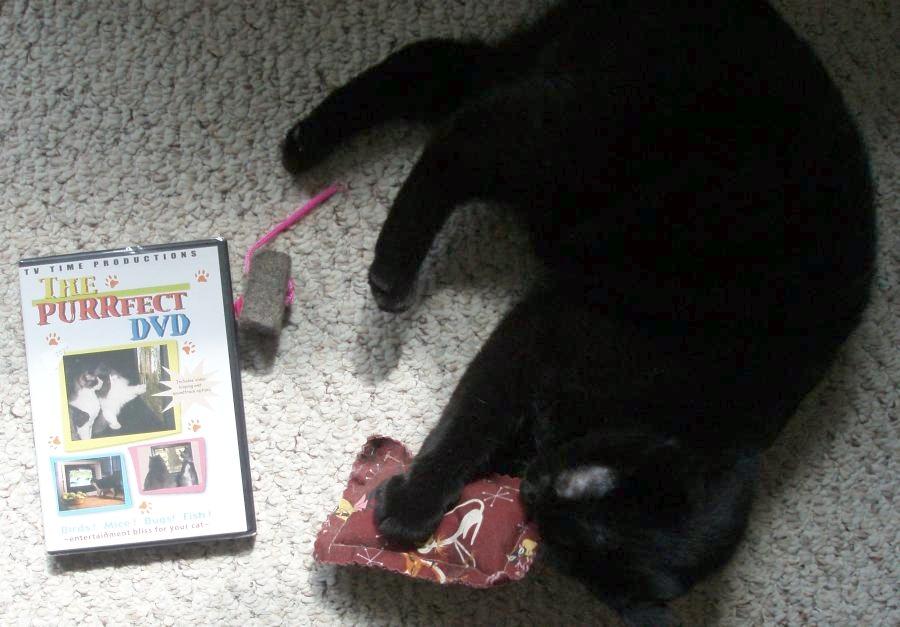 "I will hug it and cuddle it and be its best friend forever! No, big kitty, that is not just the 'nip talking." -Mayhem