---
---
Congrats to Lea W, who won Impossible to Resist by Em Woods and Keeping House by Lee Brazil!
---
---
Contests
Bookity
Ebookity
Think, Do, Make, Learn
Cookity
Crafty
Cool
Cool or Wha…?
Wha…?
LOL
Teh Cute
Reading Update

Camwolf by JL Merrow. ebook. Very good paranormal m/m romance about a Cambridge fellow who becomes fascinated with one of the students – a student with secrets and a past darker and more painful than his own.

Lonewolf by JL Merrow. free ebook short. Good short m/m paranormal romance about Carl (who turned the main character from Camwolf into a werewolf) as he tries to find the man who turned him into a werewolf.

Riley's Regret (Lost Shifters #11) by Stephani Hecht. ebook. Very good paranormal m/m romance about Eagle shifter Riley, whose behavior has become increasingly unpredictable and erratic.

Heart in Hand (Warder #3) by Mary Calmes. ebook. Very good paranormal m/m romance about a hearth who's in love with his warder, but doesn't want to burden him and so hasn't been completely open with him. And then it's almost too late, as things take a nightmarish turn. This went way too quickly, but I didn't want to put it down.

The Trouble With Angel by JM Cartwright. ebook. Very good m/m romance about a pro baseball player who suddenly has two kids to take care of, so he shanghais his agent's assistant into helping him with the kids.

Back Home by RJ Scott. ebook. Very good m/m romance about an architect from Vermont who's been living in London to avoid his brother's boyfriend, even though his brother died two years ago. Then his dad gets sick and his sister begs him to come home to help salvage the family construction company…

Galaxy's Heart (Sutter's Bay #3) by Shawn Lane. ebook. Good m/m romance about an artist who moves to Sutter's Bay with his traumatized brother, hoping it will be a good place for his brother to get better, and runs into someone from his past. Here's hoping we don't have to wait too long for Leo's book… 🙂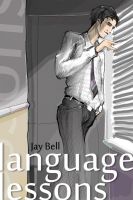 Language Lessons by Jay Bell. ebook short. Sweet short m/m romance about a promiscuous high school senior who doesn't really understand what love is.

Trust in Me by Lori Toland. ebook. Good m/m romance about a guy who unexpectedly runs into the first guy he slept with, and it brings up all sorts of memories and issues for him. (I did get a titch frustrated by the Big Misunderstanding.)

Remember Me? by Lynn Lorenz. ebook. Very sweet (occasionally a bit too) m/m romance about a doctor who recognizes a nearly dead man in the ER as his first love from ten years ago.

Cover Art by Caroline Stephens. ebook short. Sweet short m/m romance about a brutally shy romance writer who has a crush on the cover model who's on all his books.

Off the Page by Ryan Loveless. ebook short. Cute short m/m romance about a writer who finds himself writing his interactions with his roommate into his historical romance. I had one niggle about the actual sex scene, which lacked any sort of prep, lube, or condom.

Doing Love Right (Beach Duo #2) by Diana DeRicci. ebook. Good m/m romance about a wedding planner, recently dumped, who wakes up after a party to discover a strange man in bed with him… a strange man who know an awful lot about him. This would've been better without the near-purple prose during the sex scenes. (Eyre, there's an orphan!)

Man Whore (Personal Demons #1) by Pia Veleno. ebook. This so-so paranormal m/m romance consisted of two storylines that took way too long to converge, giving the book an incoherent and disjointed feel. The first storyline was about an artist who slept with a different man or woman every night. The second storyline was about a bunch of demons who seemed to be up to no good.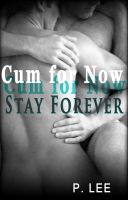 Cum for Now, Stay Forever by P. Lee. ebook short. Meh short m/m paranormal about a guy staying at a beach house who has a hot encounter with a mysterious stranger. The euphemisms, they hurt me.
---
"What? Can't a girl hang out in her toy basket without being disturbed?!" -Mayhem