Congrats to Kaetrin, who won Beyond Reckless by Ava March! Beyond Reckless will be released by Amber Quill Press on Sunday, November 28.
---
Freebies
Contests
Bookity
Ebookity
Think, Do, Learn, Make
Linkity Peeps
Gift Ideas
Cool
Huh
LOL
Teh Cute
Reading Update

Breathe by Sloan Parker. ebook. Very good m/m romantic suspense about a guy who's just spent six months in prison and is returning to his home town. I don't want to say more about it, because part of this book's strength is how what happened in the past and what's happening in the present unfold together. Every time I was sure I had things all figured out, I was wrong. 🙂

Last Call Europe: Black Wolf by Belinda McBride. ebook. Very good kinky m/m paranormal romance about a lone wolf shifter and detective who's been following the trail of a killer around the world. He ends up in London, at the paranormal bar Last Call Europe, where he's teased by a saucy Siberian Husky shifter…

Caught by Surprise by L.D. Madison. ebook. Good m/m romance (from Loose Id's Coming Out Day series) about two FBI agents who wake up naked in bed together with no memory of how they got there… My only complaint about this book was a plot thread that seemed to be going somewhere but was dropped.

Hit and Run by Cassidy Ryan. ebook . Good m/m romantic suspense about a guy who witnesses a crime, then ends up on the run, trying to stay alive long enough to testify.

After Hours by Cassandra Gold. ebook short. Cute steamy short m/m story about a guy closing at a bakery, who's kind of impatient when a customer rushes in at the last minute…

The Hitcher and His Ride by Misty Malone (according to ARe, even though that doesn't match the cover…). ebook short. Ok short paranormal m/m story about a lost driver who sees a wrecked motorcycle on the road and picks up the injured rider. This was a variation of a pretty traditional hitchhiker ghost story, with a few twists.

Nature's Own by Nica Berry. ebook. Meh m/m urban fantasy about the fae, with a menagey bit. Alas, this story never drew me in, nor did I particularly care about any of the characters by the end.

Beg for More by A.J. Hardcourt. ebook short. So-so short m/m encounter between an architect and the owner of a construction company when they're working late one evening.

The Club at Cool Harbor by Christiane France. ebook. Meh m/m romance about two guys who are trying to figure out who's leaking secrets from an exclusive gay mens' club. My major problems with the book were a plot based on a big misunderstanding, stalkerish tendencies (after a single date that didn't actually happen, one guy called, sent letters, etc, for months?! Really??), instalove, and a lack of dramatic tension.

Sleepless in San Francisco by Ryan Field. ebook. PWP based on the movie Sleepless in Seattle. I knew this wasn't going to be a good book, but it was worse than I expected.
---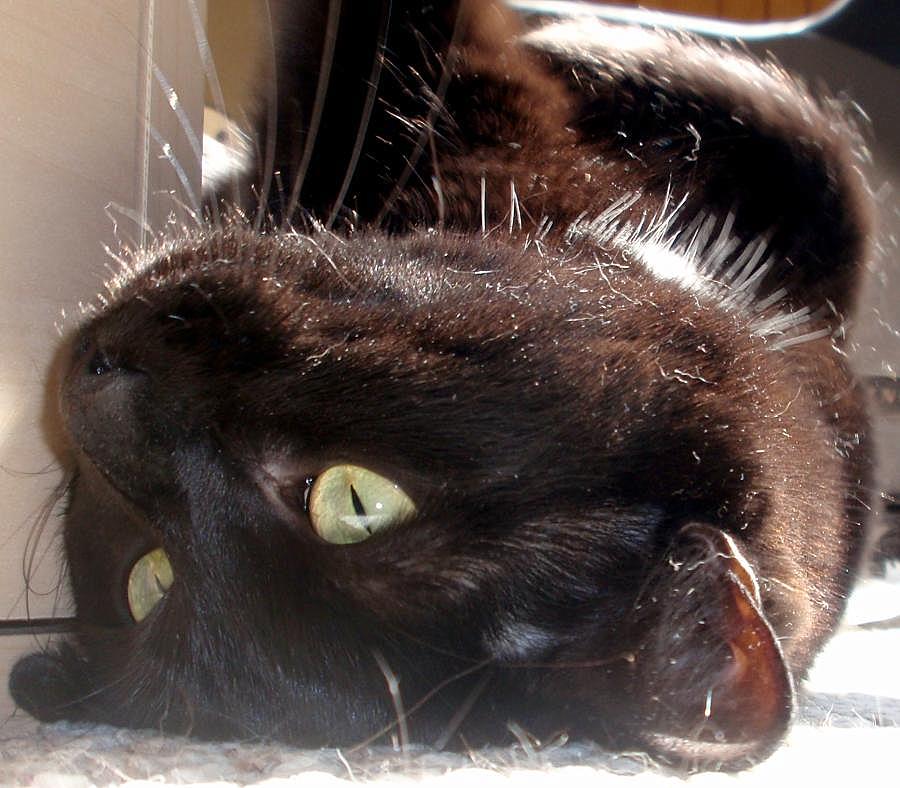 "Everything looks so upside down. I wonder why?" -Mayhem