Today is a two-contest day! Make sure you go enter for your chance to win one of three recent books by Devon Rhodes!
---
Many thanks to Ava March for donating an ebook copy of her forthcoming kinky m/m Regency romance, Beyond Reckless, for a lucky commenter to win! Beyond Reckless will be released by Amber Quill Press on November 28.
It's the eve of Mr. Rys Palmer's 25th birthday. A significant birthday, for it's when he'll come into his majority and gain full control of the inheritance from his obscenely wealthy grandfather. But the promise of a fortune isn't what gets Rys's blood pumping.

Mr. Martin Trent's well aware of his lover's propensity for thrills. After four years together, he knows just how to indulge Rys without risking either of their reputations or their necks. But clearly Rys's taste for more than a hint of danger has rubbed off on him. Beyond reckless to ask Rys to meet him at a formal ton ball to give Rys his gift. Yet Martin can't resist the opportunity to give his lover a birthday he'll never forget…
Excerpt (scroll down)
Other Books
About Ava
Ava March is an author of Regency-set m/m erotic romances. She loves writing in the Regency time period, where proper decorum is of the utmost importance, but where anything can happen behind closed doors. You can visit Ava online at her website or her blog.
Contest Rules
To enter, leave a comment stating that you are entering the contest. Contest closes 7 pm CST, Friday, November 26.
If you haven't commented before, your comment will not be visible until after I moderate it. Please do not leave a second comment because your first doesn't show up! The blog gnomes will decide your comments are spam and then only ritual dust bunny sacrifice will salvage your entry…
If your comment is actually an advertisement or if your CommentLuv link turns it into an advertisement, your comment will be deleted. (Most of you do not need to worry – this refers to some pretty clever comment spam.)
Winners will be selected by random number.
You must leave a valid email address in the "Email" portion of the comment form.
Please make sure that your spam filter allows email from stumblingoverchaos.com!
If a winner doesn't respond to my congratulations email within 48 hours, I will select another winner.
If you win, please respect the author's intellectual property and don't make copies of the ebook for anyone else.
This contest is open worldwide!
---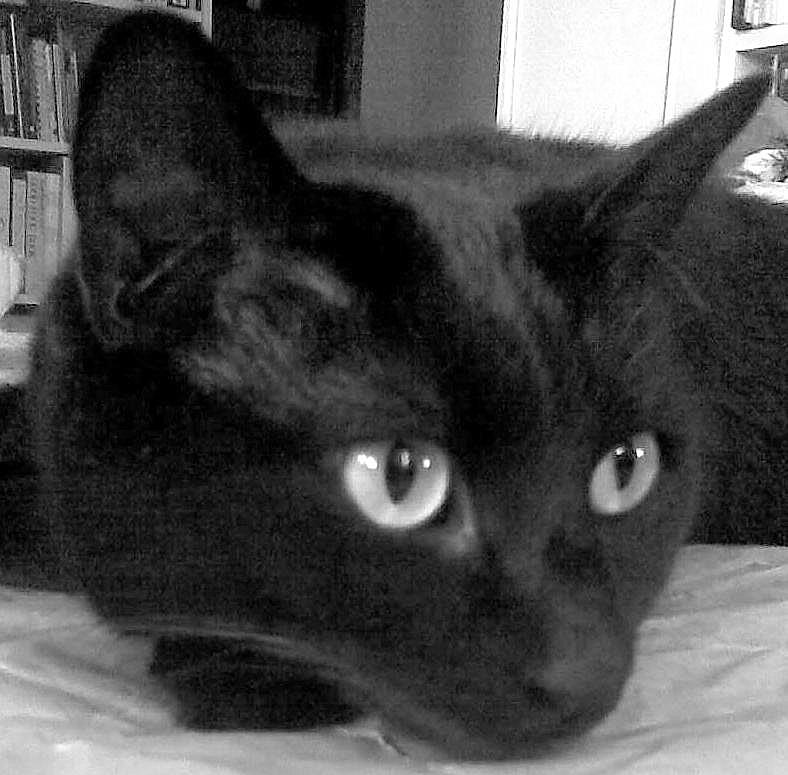 "I'd like to get my paws on that naughty squirrel who ate part of the wiring on Mom's car!!" -Mayhem
---
Make sure you enter the contest for Tooth & Nail (Warder, Book 2) by Mary Calmes! Contest closes 7 pm CST, November 23.
Don't forget to enter the contest for Handcuffs & Trouble (Rawlings Men, Book 4) by Kim Dare! Contest closes 7 pm CST, November 23.