Many thanks to KD Sarge for donating an ebook copy of her freshly released m/m fantasy romance, Burning Bright (Seize the Fire #1), for a lucky commenter to win!
The demons come, devouring life and light. Armed with sword and spell, Keepers meet the scourge. Above nations, beyond the law, to be a Keeper is to hold power – but power always comes with a price.

To Keeper Apprentice Hiro Takai, Keepers are heroes, risking their lives to battle with sword and spell the demons that would devour all life. His master Eshan is one of the best – skilled beyond his years, and possessing exquisite control over his magic and emotions. Hiro is lucky to be harnessing his fire-magic under Eshan's tutelage – and even luckier to be his lover.

But when Hiro wakes as a full Keeper after his Kindling ritual, everything is wrong. Something is in his mind, bringing him new and amazing power, but it's not sane. Eshan is gone, slipped away on a dangerous mission leaving only a cryptic warning for Hiro to flee the Keepers – who are now debating if they should kill Hiro or just let him die.

No mage is more powerful, more knowledgeable, or more true than Eshan. Hiro knows his teacher can help – if Hiro can just find him. Find him, and save him. Before the Other in Hiro's mind drives him mad, or tears his soul to shreds.
About KD
KD Sarge writes for joy and hope, and works for a living. She has tried her hand at many endeavors, including Governess of the Children, Grand Director of the Drive-Through, and Dispatcher of the Tow Trucks. Currently KD loves her job at a private school for children with autism.

Past accomplishments include surviving eight one-year-olds for eight hours alone (she lasted about ten months), driving a twenty-foot truck from Ohio to Arizona by way of Oklahoma, and making a six-pack of tacos in twenty-three seconds.

Writing achievements include the Weightiest First Draft Ever, as well as eleven other, much lighter, completed novels. She has somewhere between five and ten universes under construction at any given time, writes science fiction, fantasy, steampunk, smut (in many genres), and means to one day undertake a cosy mystery. A widow, KD lives in Arizona with her biological daughter, her internet daughter, two cats, and a hermit crab named Bob.

You can find out more about KD and her books at her website, blog, Twitter, Tumblr, Facebook, Goodreads, and Turtleduck Press.
Contest Rules
To enter, leave a comment below stating that you are entering the contest. Contest closes 5:30 pm CST, Monday, November 16.
By entering the contest, you're confirming that you are at least 18 years old.
If you haven't commented before, your comment will not be visible until after I moderate it. Please do not leave a second comment because your first doesn't show up! The blog gnomes will decide your comments are spam and then only luck and counterintuitive espionage will salvage your entry…
If your comment is actually an advertisement or if your CommentLuv link turns it into an advertisement, your comment will be deleted. (Most of you do not need to worry – this refers to some pretty clever comment spam.)
Winner will be selected by random number.
You must leave a valid email address in the "Email" portion of the comment form.
Please make sure that your spam filter allows email from stumblingoverchaos.com!
If a winner doesn't respond to my congratulations email within 48 hours, I will select another winner.
If you win, please respect the author's intellectual property and don't make copies of the ebook for anyone else.
This contest is open worldwide!
---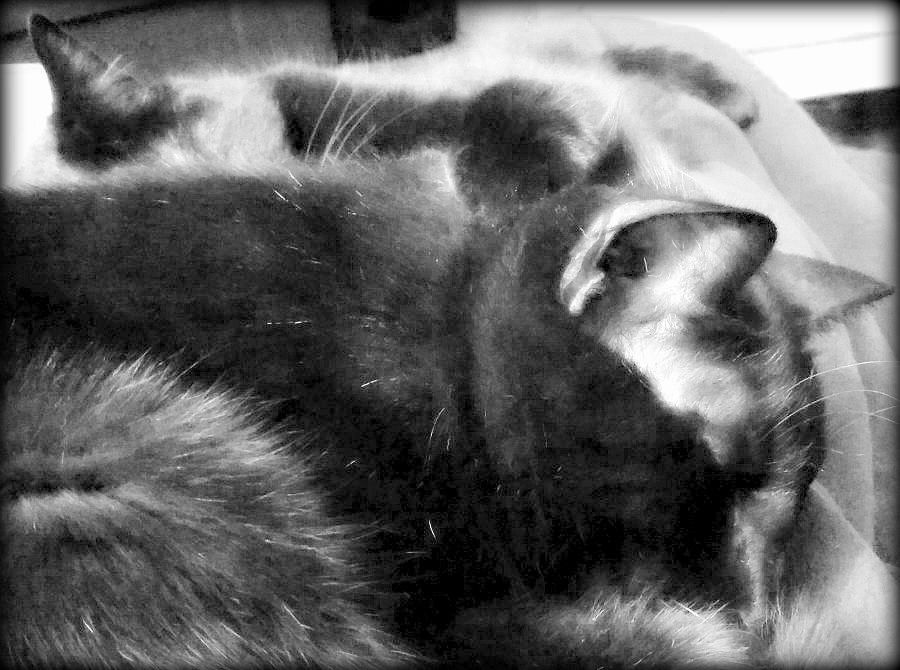 *…..zzzzzzzzzzzzzzzzzzzzzzzzzzzzzzz…..* -Mayhem and Chaos