Many thanks to Piper Vaughn and Xara X. Xanakas for donating an ebook copy two ebook copies of their forthcoming m/m romance, The Party Boy's Guide to Dating a Geek (Clumsy Cupid Guidebooks #1), for lucky commenters to win! The Party Boy's Guide to Dating a Geek will be released on October 10 by Less Than Three Press. (Edited to add: Thanks to Piper & Xara for adding a second copy when the contest broke 100 comments!)
Ashley Byrne only wants one thing in life: to finish his tattoo apprenticeship and fulfill his dream of owning his own shop. In the meantime, he spends his nights partying, flirting, and having sex. After all, what else is there for him to worry about? Aside from his hair and his clothes, not much. He's hot, and rest assured no one knows it better than him. He's also used to getting what he wants – until he meets Felipe Navarro.

Fee Navarro has everything he needs: a great IT job, a nice apartment, and all the high-tech toys his geeky heart could ever want. He doesn't do casual, and he knows guys like Ash are nothing but. Ash may burn hot for Fee, but Fee isn't willing to take a chance on a vain, little party boy with too many tats and an oversized ego. He wants someone to share his life with, and he won't settle for anything less. Too bad Ash has never been the type to give up easily. He has a plan, and he's not stopping until he proves he's more than just a pretty face – he's someone worthy of winning Fee's heart.
About Piper
Piper Vaughn wrote her first love story at eleven and never looked back. Since then, she's known that writing in some form was exactly what she wanted to do. A reader at the core, Piper loves nothing more than getting lost in a great book – fantasy, young adult, romance, she loves them all (and has a thousand book library to prove it!). She grew up in Chicago, in an ethnically diverse neighborhood, and loves to put faces and characters of every ethnicity in her stories, so her fictional worlds are as colorful as the real one. Above all, she believes that everyone needs a little true love in their life…even if it's only in a book. You can find out more about Piper at her website, Facebook, Twitter, Goodreads, and joint blog with M.J O'Shea.
About Xara
Xara X. Xanakas decided years ago to embrace her weirdness. A friend first described her that way to the man who's been her husband for over twenty years. That formula fits her, and she figures if it ain't broke, don't fix it. Being Texan, her crush on cowboys comes natural, but the techie in her loves to show nerds a good time. She relishes all things different, and brings saucy style to her writing. Whether wrangling a wayward ranch hand or adding another critter to her were-menagerie, Xara strives to make the outlandish appealing. She'll make you quirk a brow and snort with laughter, and that's all right by her. Xara believes that unique is best and happily ever after is the icing on the cookies. You can find out more about Xara via her website, Goodreads, Twitter, and Facebook.
Contest Rules
To enter, leave a comment stating that you are entering the contest. Contest closes 7 pm CDT, Tuesday, October 9.
By entering the contest, you're confirming that you are at least 18 years old.
If you haven't commented before, your comment will not be visible until after I moderate it. Please do not leave a second comment because your first doesn't show up! The blog gnomes will decide your comments are spam and then only ritual dust bunny sacrifice will salvage your entry…
If your comment is actually an advertisement or if your CommentLuv link turns it into an advertisement, your comment will be deleted. (Most of you do not need to worry – this refers to some pretty clever comment spam.)
Winners will be selected by random number.
You must leave a valid email address in the "Email" portion of the comment form.
Please make sure that your spam filter allows email from stumblingoverchaos.com!
If a winner doesn't respond to my congratulations email within 48 hours, I will select another winner.
If you win, please respect the author's intellectual property and don't make copies of the ebook for anyone else.
This contest is open worldwide!
---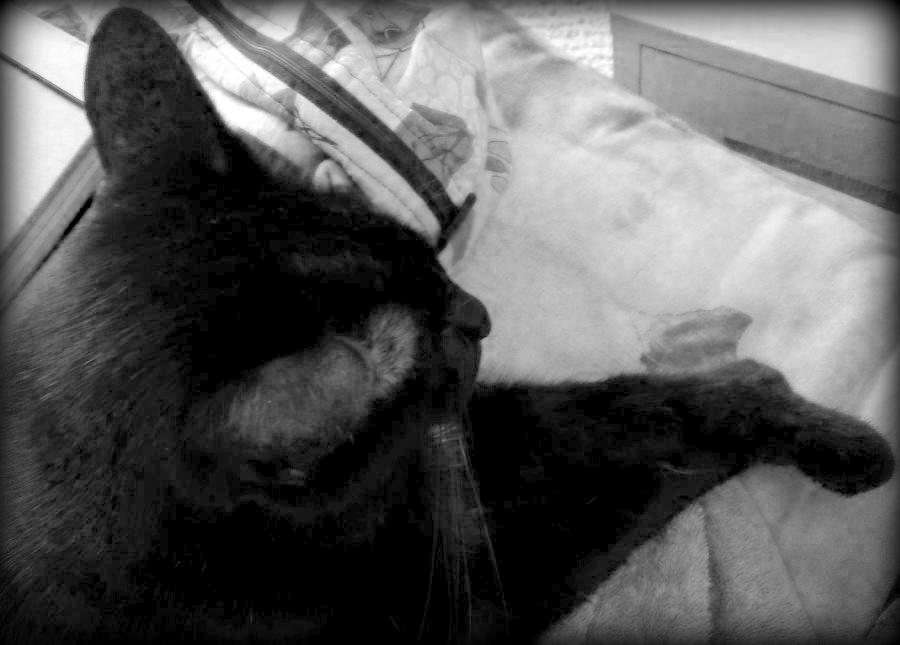 "Don't bother me. I'm thinking deep thoughts." -Chaos