Ok, I'm not feeling very coherent, since I watched the first 21 hours of 24 (season one) over the weekend (damn you for lending me the DVDs, Amy!), so I'll just tell you about a few things going on around knitblogland.
On Friday, Margene had a nice round up of a contest and some recent 'alongs that's definitely worth checking out.
Stephania's having a contest for her birthday – drop by and guess how many fathers she has (!!!!) and you could win some fun yarn!
You knew it was coming – a Victorian Lace Today Knitalong.
Lolly's announced Project Spectrum 2.0! It starts February 1 and the colors are combined a bit differently. Also, each group of colors gets two months, so hopefully things will feel a little less frazzled.
(I'm sitting back and scoping out all the various 'alongs that are appearing and biding my time. I'm trying not to jump on all the bandwagons, since that inevitably means that I fall off most of them.)
Oh, all the "acking" in the title?! Look at what I discovered when I pulled my sock knitting out of my purse Saturday morning. Sorry these pictures are so terrible – I was distraught.
May quickly took advantage of my distress…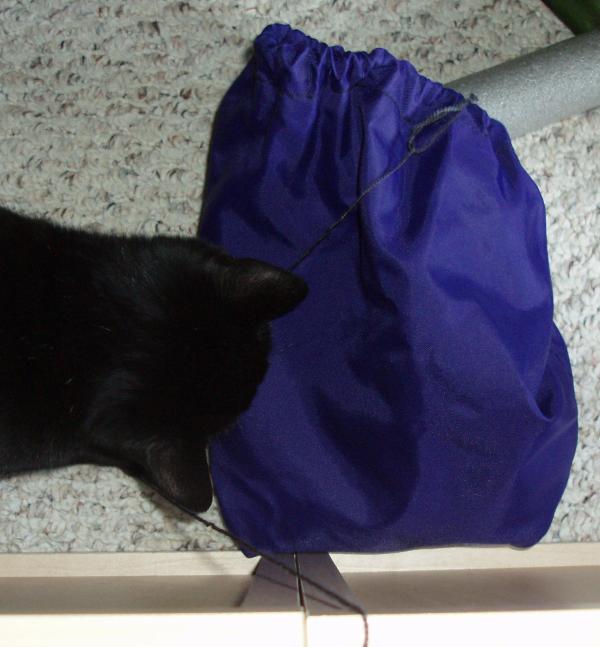 "Hee hee – I'm sure Mom won't notice me running off with this little bag of yarn right now." -M