Many, many thanks to everyone who left a comment for Delurking Day! It was great fun to hear from those of you I "know" as well as those of you new to me.
It won't surprise anyone to discover that my knitting accomplishments were fewer than my reading accomplishments, for a total of 44.5 projects. 🙂
14 pairs of socks
1.5 afghans (since Jeanne and I each knit half of the afghan for my neighbor, Carol)
1 pair mittens
1 large and 1 small notebook cover
1 string bag (need to make straps shorter, alas)
1 dodecahedron
1 java jacket
approximately 24 bibs
What I really need to do? Pull out my shaped cardi and finish weaving in the ends! However, Jeanne can atest to the fact that there are a shocking number of ends, due to Mayhem's snickity-snick teeth (bad kitty) and to knitting with seconds. I should also finish my scrunchable scarf, which may or may not be nearly done – it's been on extended hiatus while I decide whether to start a new ball of yarn or simply finish it.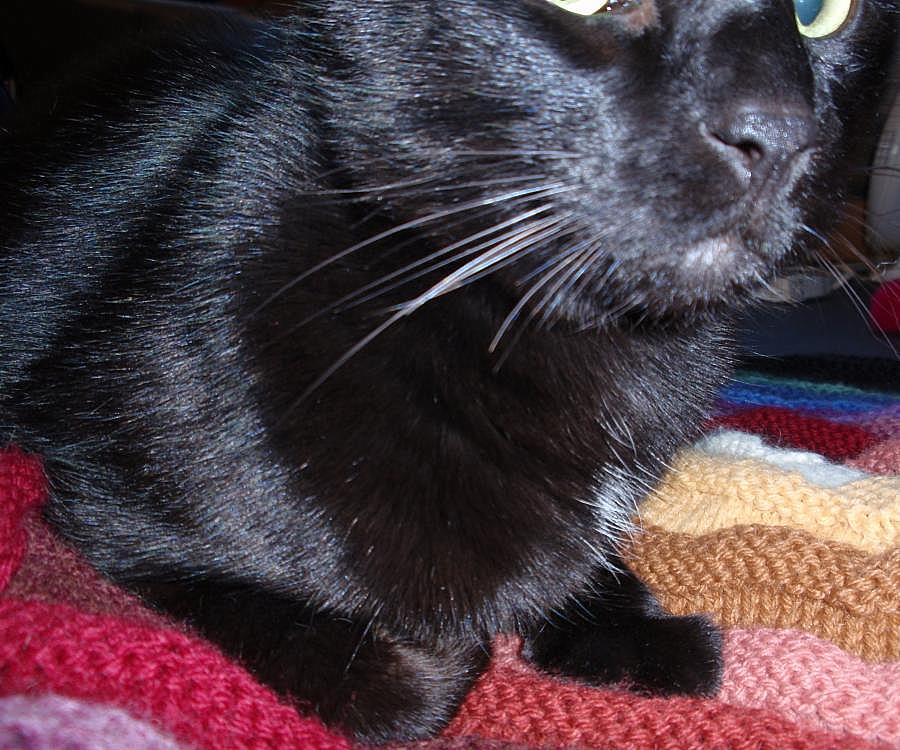 "I know what my favorite project of the year was." -Chaos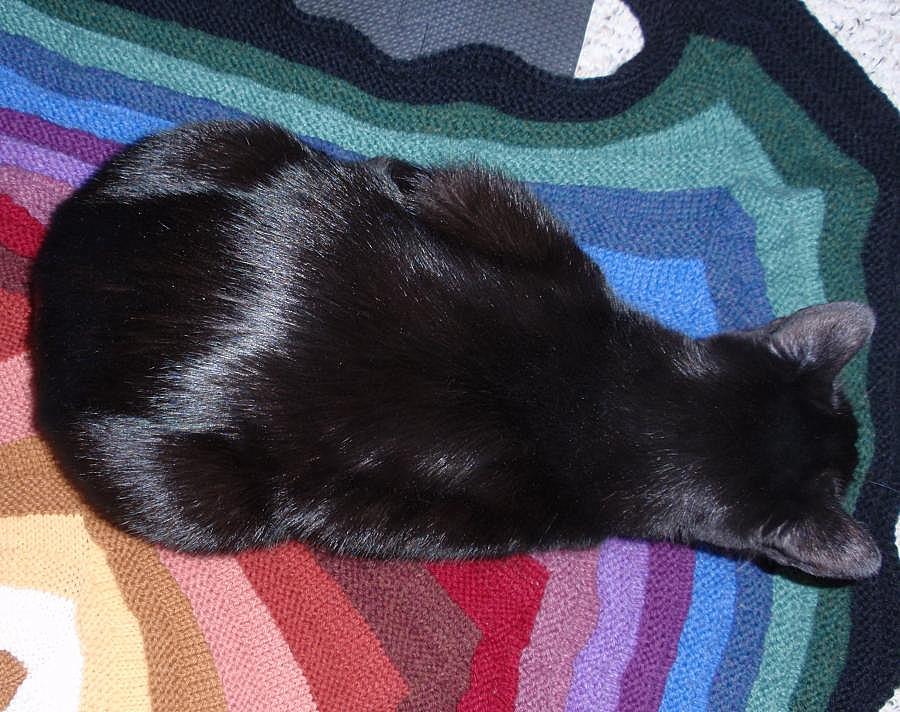 "It was that spiffy cat bed Mom made just for me!" -Chaos
"But I haven't seen it for a long time… I wonder where it is?" -Chaos