Jeanne and I have been working on a lapghan to keep my neighbor Carol warm as she goes through her chemo treatments. I wove in the last end Tuesday night (yup, this was the source of the 70 ends I was whining about – I'm glad Jeanne took pity on me and wove in some!). Yesterday (after taking a few pictures…) I washed the lapghan and presented it to Carol. I think she liked it. 🙂
Vital stats: Lion Brand Cotton-Ease in charcoal, medium blue (horrifically misnamed violet), stone, and azalea (would you guess this is actually a dark pinky red?). The strips are approximately 4″ wide.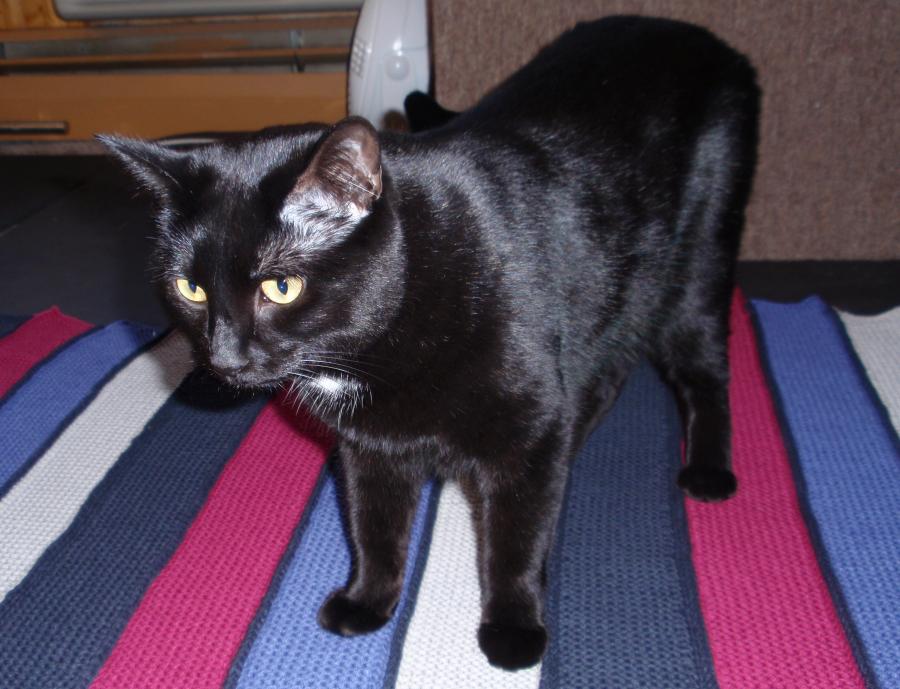 "Huh. I don't remember the floor looking like this. I wonder when this happened?" -Mayhem
"Our new stripey floor is pretty comfy." -Mayhem
"Do you like the new stripey floor, big kitty?" -Mayhem
"Mmmm… warm toes." -Chaos
"I can't believe how shallow you are, big kitty!" -Mayhem
"Mmmmm… warm tummy." -Chaos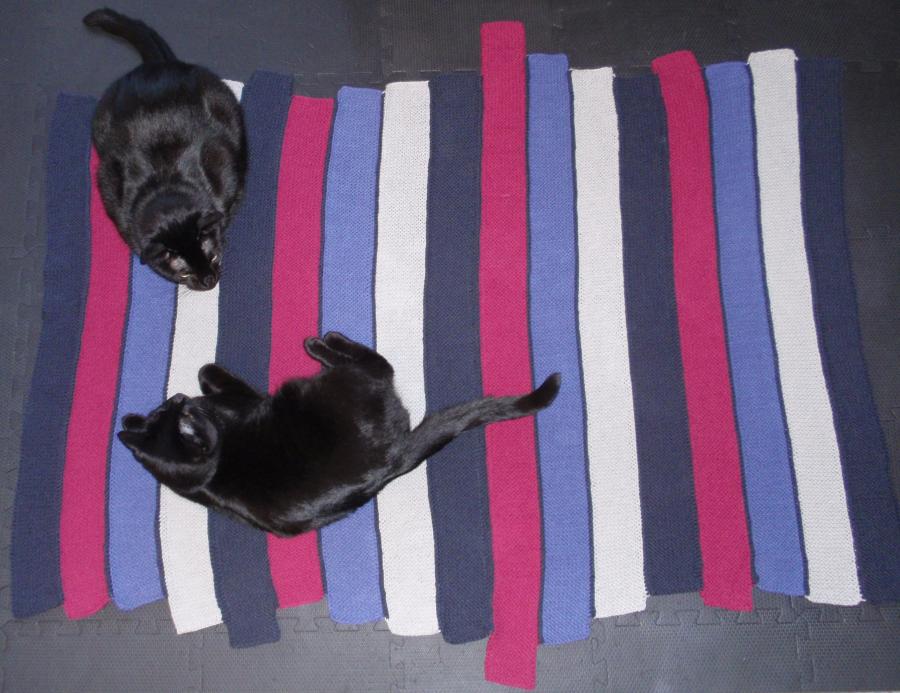 "Hmph." -Mayhem
"Mmmm… stripes…" -Chaos
They were a bit disgruntled to be shooed off the lapghan so I could wash it!