---
---
Congrats to Jennifer, who won Packing Leather (Sun, Sea & Submission #1) by Kim Dare! (I never heard back from the original winner, so…)
Congrats to Maya, who won Ashton and Justice by Stephani Hecht! Ashton and Justice will be released by Amber Allure on August 7.
---
---
Contests
Bookity
Ebookity
Think, Do, Learn, Make
Cookity
Drinkity
Crafty
Cool
Cool or Wha…?
Wha…?
LOL
Teh Cute
Reading Update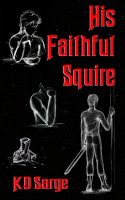 His Faithful Servant (Knight Errant #2) by KD Sarge. ebook. Excellent m/m scifi romance continuing the story of Taro and Rafe as they leave Taro's sister's ship in order to make their own way. While Knight Errant was told from Taro's point-of-view, this one's told from Rafe's… and he's not quite as focused as Taro. 🙂

Gathering Storm by Lyn Gala. ebook. Excellent kinky m/m romance about the submissive son of a wealthy man who's been fascinated by one of his instructors since he was in military school several years before. But in his insecurity and neediness after not getting what he wants, he makes a very poor decision… that could cost him his life.

Swept Away by Sloan Parker. free ebook short. Excellent free short m/m romance about lawyer, part of a couple who've celebrated their anniversary the same way for 15 years, who's dreading this year's anniversary celebration.

Surrender by K. Piet. ebook short. Very good kinky m/m short about a Dom who finds himself very drawn to another Dom doing a public scene at a club party… and then finds his core assumptions about himself challenged. If you've ever been annoyed by a smug Dom story, you'll appreciate this chance to see a smug Dom shaken to his core. 🙂

Blind Items by Kate McMurray. ebook. Very good m/m romance about a liberal gay journalist who finds himself attracted to and then involved with the deeply closeted son of an ultra-conservative, anti-gay Senator running for President. Since he's not willing to go back into the closet and the Senator's son is too terrified to come out… The only thing I didn't like about this one was the somewhat abrupt ending, although I appreciated that there wasn't an epilogue. Perhaps a sequel? 🙂

Wanting by Piper Vaughn. free ebook short. Very good free short m/m romance about college student Laurie who's taken by surprise when his best friend's younger (18-year old) brother informs him that he wants Laurie to take his virginity.

Hourglass by Jane Davitt. ebook. Very good m/m romance about a Hollywood producer whose 11-year old daughter falls in love with his tv series Hourglass, which only lasted two seasons, ten years ago. Under pressure, he agrees to make a follow-up movie, then has to get the estranged stars to agree to be in it… and hope that they'll get over hating each other and recapture some of their previous chemistry.

Prise de Fer by AR Moler. ebook short. Very good short m/m paranormal romance about a chemistry professor who's attracted to one of his former students, with no clue that the student is a werewolf. And there's fencing in this story, which was a fun flashback.

Hanging Loose by Lou Harper. ebook. Good m/m romance about a straight guy from the Midwest who moves to LA after college to escape winter. When he ends up stranded overnight at Venice Beach, a friendly surfer gives him a place to sleep for the night and changes his life.

Appearing Knightly by JM Cartwright. free ebook short. Fun short free m/m story about Batman rescuing a naked guy and being strangely excited by him…

Packing Leather (Sun, Sea & Submission #1) by Kim Dare. ebook short. Good kinky short m/m romance about a guy who wins a weekend away at an exclusive resort and invites his office mate to join him.

Modeling Death (Hidden Magic #2) by Amber Kell. ebook. Good paranormal m/m romance about a centuries-old wizard who runs into a model at a club and realizes the model is his fated mate. Too bad someone's out there, killing models…

Hitting It Big by Shawn Lane. ebook short. Good short m/m romance about Billy, whose brother drags him to a party celebrating his brother's friend Mitch winning the lottery… Mitch, the guy to whom Billy lost his virginity to years ago in a one night stand. I had a couple of niggles about this one.

CatNap (Middlemarch Mates #8) by Shelley Munro. ebook. Good paranormal m/m romance about an amnesiac tiger shifter who's rescued by two other tiger shifters (brother and sister) and becomes part of their family. But what if his bloody, fragmented dreams are actual memories?

Del Fantasma: Toasted Almond by Sharon Maria Bidwell. ebook short. Ok short paranormal m/m romance about a guy who always feels cold arriving at the bar Del Fantasma and running into a guy who suddenly makes him feel warm. I found the writing frustratingly dense.
---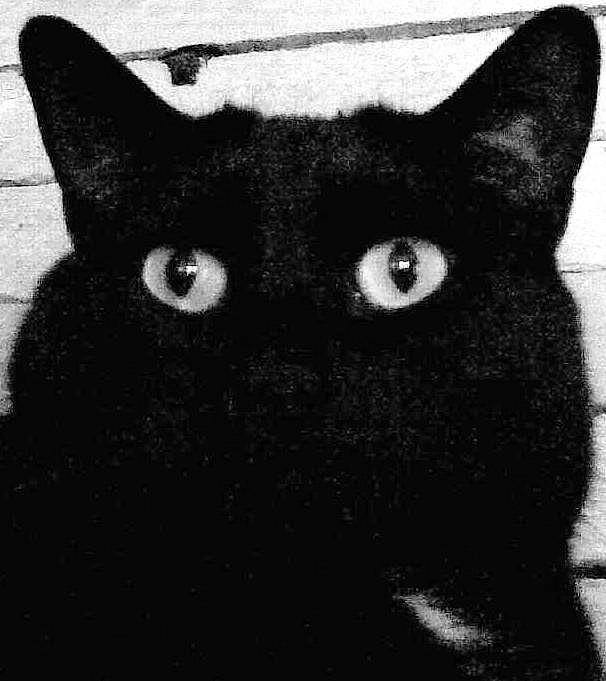 "Why do you say I have anime eyes, Mom? I have Mayhem eyes!!" -Mayhem