Many thanks to Piper Vaughn for donating ebook copies of the entire freshly released m/m romance Heartsville series, for a lucky commenter to win!
Bookmarked by Piper Vaughn.
To save his bookstore from closing, Mark Werner realizes it's going to take a miracle – like getting reclusive, best-selling author Shepherd Knight to agree to appear for a signing.

After their disastrous last encounter, Mark doesn't hold up much hope Shepherd will agree. Shepherd's never made a single public appearance. In fact, Mark wouldn't even know what he looks like had he not accidentally discovered the sexy stranger he'd been flirting with for months, aka "Tall-Dark-and-Grumpy," was also his fanboy obsession.

But desperate times call for desperate measures. If Mark can convince Shepherd, it'll be a major coup in the book world and might just save Bookmarked from sinking. Too bad Shepherd won't reply to his e-mails. Yet Mark didn't earn the reputation of having a "sunshine-and-rainbow-fart" personality for nothing. He'll do whatever it takes to get his man… and hopefully not make a fool of himself in the process.
Unscripted by Nico Jaye
Theater manager Teddy Carbone's life has gone pretty much according to script… until now.

To his surprise, Teddy finds himself co-owner of the Oasis Theater with Carter Monroe, a corporate shark who's looking at him like he's chum in the water. Being in charge of the theater is one thing, but having to deal with Carter and his demands is another. With Carter's proposed plan to sell the Oasis looming, Teddy must convince Carter the theater is worth saving. When Teddy introduces the bright, bold world of the stage to Carter's cold, all-business lifestyle, though, he soon comes to recognize that the Oasis might not be the only thing he has a chance to save.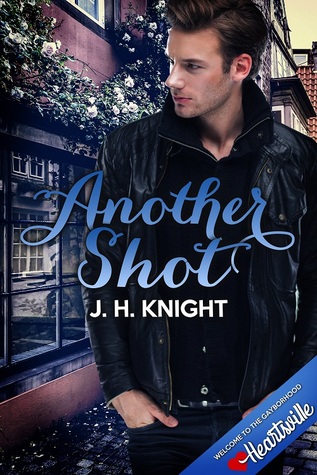 Another Shot by JH Knight
The town of Heartsville means something different to everyone who lives there. For Aaron Forester, it's a gay-friendly buffer between himself and the rest of the world. After being outed in high school and bullied to the point of violence, his family uprooted their lives and relocated to the small hamlet. He's moved on from all that and now owns a popular cafe in the bustling shopping district. But after twenty years of happy living, Aaron's past creeps up on him in the most unexpected way.

Brad Collins only has one regret and he's carried it with him since he was a teenager. When he moves to Heartsville and gets set up on a blind date with the most adorable, engaging man he's met in a long time, he couldn't be happier. But Brad didn't expect the guy to be the person he outed in high school – who he's now falling in love with.

Aaron and Brad hit it off instantly – in and out of the bedroom. But after a long overdue apology and a small serving of resentment, is their fledgling relationship worth another shot?
Clique by Jayden Brooks
Adam Locke's youthful looks aren't the blessing everyone seems to think. At twenty-eight, he's a successful photographer with his own studio and respected by his peers – but that doesn't seem to matter to the men who catch his eye. Instead, he's brushed aside like an underage twink with a daddy fetish.

When a hot, bearded stranger stops him from accidentally walking into traffic, Adam looks up and finds the man of his dreams. Unfortunately, his first meeting with Brandon ends with him being dismissed as a kid. Again. Adam can't help his annoyance. He also can't help staring (and drooling) whenever he spots Brandon walking through the neighborhood with a different dog.

He watches from afar, wondering about Brandon's story – until the day he's dared to take another chance. It's just the push Adam needs, and finally, he catches Brandon's interest. Now if only he could figure out the key to getting taciturn Brandon to open up and let Adam in. But Adam knows sometimes all it takes is a little patience for the last piece to click into place.
Bloom Box by Cate Ashwood
If there's one thing William Sullivan knows less about than how to run a business, it's flowers. When Will is left carrying responsibility for the flower shop he'd leased for his cheating ex-boyfriend, he is sure it will lead him into financial ruin.

Just when he's about to abandon all hope, in walks Milo Hart – young, overflowing with energy, and perhaps best of all, a genius when it comes to flowers. Will hires him on the spot and they begin a working partnership that might be Will's only saving grace. The more time they spend together, the more Will's feelings for Milo evolve and Will must choose between keeping things strictly business, or taking a chance to let love bloom.
Contest Rules
To enter, leave a comment stating that you are entering the contest. Contest closes 7 pm CST, Friday, November 13.
By entering the contest, you're confirming that you are at least 18 years old.
If you haven't commented before, your comment will not be visible until after I moderate it. Please do not leave a second comment because your first doesn't show up! The blog gnomes will decide your comments are spam and then only ritual dust bunny sacrifice will salvage your entry…
If your comment is actually an advertisement or if your CommentLuv link turns it into an advertisement, your comment will be deleted. (Most of you do not need to worry – this refers to some pretty clever comment spam.)
Winners will be selected by random number.
You must leave a valid email address in the "Email" portion of the comment form.
Please make sure that your spam filter allows email from stumblingoverchaos.com!
If a winner doesn't respond to my congratulations email within 48 hours, I will select another winner.
If you win, please respect the author's intellectual property and don't make copies of the ebook for anyone else.
This contest is open worldwide!
---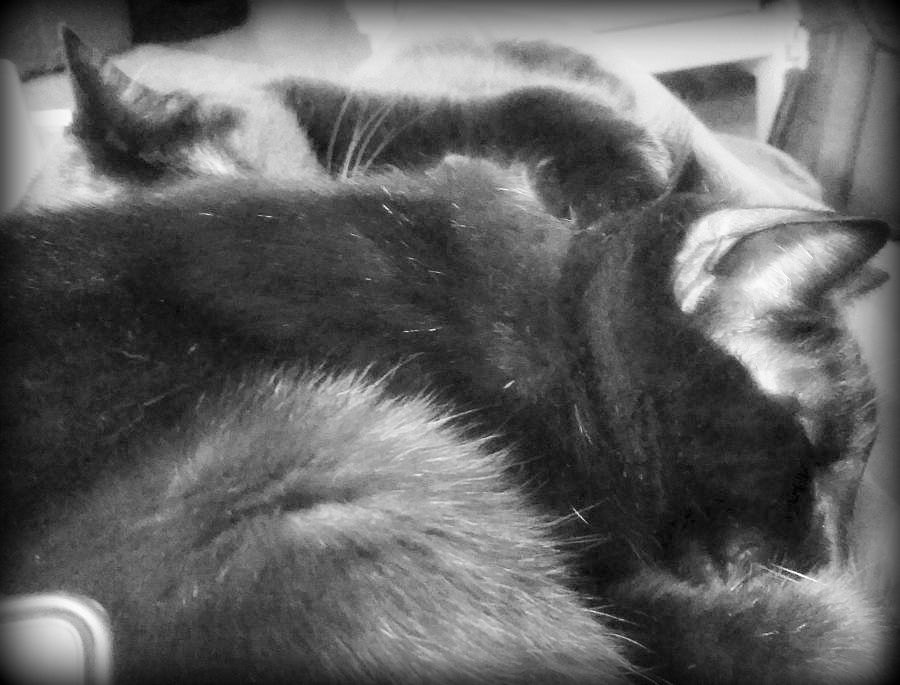 *…..zzzzzzzzzzzzzzzzzzzzzzzz…..* -Chaos and Mayhem