Many thanks to Kim Dare for donating an ebook copy of her freshly released kinky paranormal m/m romance, Seeking Something (Sun, Sea & Submission #6), for a lucky commenter to win!
Billy Lewis thinks he might be gay. He also thinks he might be a submissive. The only thing he's really sure of is that, at twenty-three years old, it's time he found out what he's really into. A hotel full of kinky gay men seems like the perfect place to find some answers. A little bit of alcoholic courage, and he's ready to dive right into the deep end.

Gareth Vaughn isn't the kind of man to second guess who he is or what he wants. He's gay. He's a dom. He's at the hotel looking for a weekend of no strings fun with a willing sub. But he's not the kind of man who'll leave a boy who's drunk and out of his depth to sink or swim among strangers.

Gareth and Billy couldn't be more different, but they're both at the hotel seeking something and they're both about to get a whole lot more than they expected.
Excerpt (scroll down)
Other Books
About Kim
Kim Dare is a full time writer from Wales (UK).

First published in December 2008, Kim has since released more than 75 BDSM erotic romances. That means that well over one hundred characters have chattered away inside her head during that time – and that's not even taking into account the fact that there are over three times that number of people clamouring in the wings for a chance to tell their stories. It's no wonder she loses track of what's happening in the "real" world at times…

While Kim's stories range over male/male, male/female and all kinds of menage relationships and have included vampires, time travelers, shape-shifters and fairytale re-tellings, they all have three things in common – kink, love and a happy ending.

You can visit Kim at her website and her blog.
Contest Rules
To enter, leave a comment stating that you are entering the contest. Contest closes 7 pm CDT, Monday, September 7.
By entering the contest, you're confirming that you are at least 18 years old.
If you haven't commented before, your comment will not be visible until after I moderate it. Please do not leave a second comment because your first doesn't show up! The blog gnomes will decide your comments are spam and then only ritual dust bunny sacrifice will salvage your entry…
If your comment is actually an advertisement or if your CommentLuv link turns it into an advertisement, your comment will be deleted. (Most of you do not need to worry – this refers to some pretty clever comment spam.)
Winners will be selected by random number.
You must leave a valid email address in the "Email" portion of the comment form.
Please make sure that your spam filter allows email from stumblingoverchaos.com!
If a winner doesn't respond to my congratulations email within 48 hours, I will select another winner.
If you win, please respect the author's intellectual property and don't make copies of the ebook for anyone else.
This contest is open worldwide!
---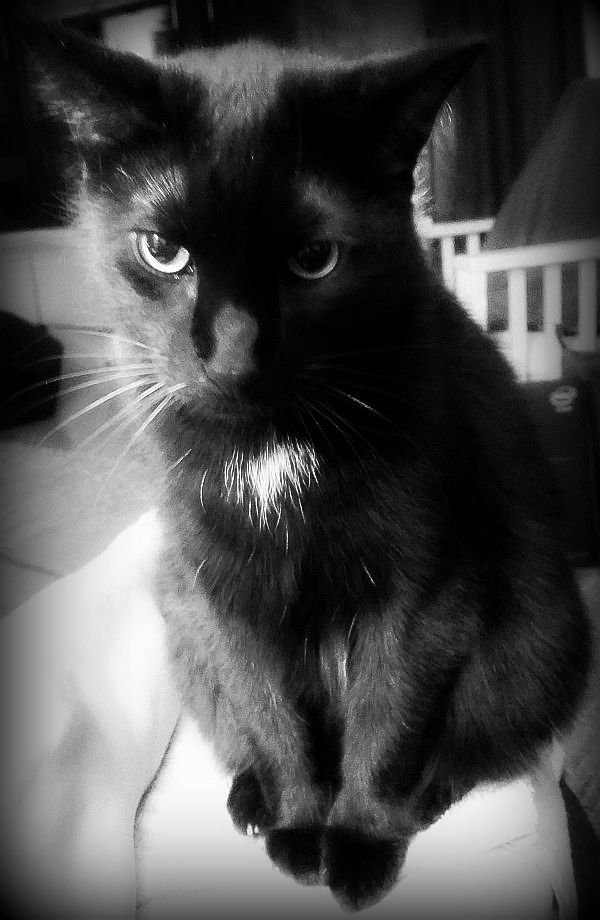 *attempting to balefully will me into feeding him 90 minutes early* -Chaos