Many thanks to PD Singer for donating an ebook copy of her forthcoming paranormal m/m romance, Otter Chaos, for a lucky commenter to win! Otter Chaos will be released by Rocky Ridge Books on October 9. (The book is only $0.99 if you pre-order it prior to its release date.)
Lon Ewing snowboarded in and turned economist Corey Levigne's life upside down, introducing him to a world he didn't know existed. Corey's still adjusting to a boyfriend who shifts into an otter and raids the koi pond – and now Lon says Corey's department chair is a werewolf?

Wolves at the university, wolves in the bank – across Lon's desk sits Professor Melvin Vadas and his hench-wolves, demanding a construction loan for the pack's new lodge in the mountains. There's just one little problem: the proposed building site is home to a breeding population of rare fish.

What do wolves care for stupid human rules, an otter who'd barely make a good snack, or one pesky man determined to protect the environment? Once they're snout to snout with Corey and Lon there's more than silverscale dace on the Endangered Species list.

Includes Tail Slide
Fresh powder snow and running water in the Colorado back country call Lon like the moon calls the wolves. Belly-sliding to a good time on the weekends makes up for a workweek at a desk, and meeting Corey adds a whole new level of fun to snowboarding.

It's easy to slip away for time alone in the woods without raising suspicion, but how's Lon to entertain himself when bad snow and a worse spill force them off the mountain too early?

Never give an otter a box of Cheerios.
About PD
PD Singer lives in Colorado with her slightly bemused husband, two rowdy teenage boys, and thirty pounds of cats, all of whom approach carefully when she's in a writing frenzy. She's a big believer in research, first-hand if possible, so the reader can be quite certain PD has skied down a mountain face-first, been stepped on by rodeo horses, acquired a potato burn or two, and will never, ever, write a novel that includes sky-diving.

When not writing, playing her fiddle, or skiing, she can be found with a book in hand. Her husband blesses the advent of ebooks — they're staving off the day the house collapses from the weight of the printed page.
Contest Rules
To enter, leave a comment stating that you are entering the contest. Contest closes 7 pm CDT, Thursday, October 8.
By entering the contest, you're confirming that you are at least 18 years old.
If you haven't commented before, your comment will not be visible until after I moderate it. Please do not leave a second comment because your first doesn't show up! The blog gnomes will decide your comments are spam and then only ritual dust bunny sacrifice will salvage your entry…
If your comment is actually an advertisement or if your CommentLuv link turns it into an advertisement, your comment will be deleted. (Most of you do not need to worry – this refers to some pretty clever comment spam.)
Winners will be selected by random number.
You must leave a valid email address in the "Email" portion of the comment form.
Please make sure that your spam filter allows email from stumblingoverchaos.com!
If a winner doesn't respond to my congratulations email within 48 hours, I will select another winner.
If you win, please respect the author's intellectual property and don't make copies of the ebook for anyone else.
This contest is open worldwide!
---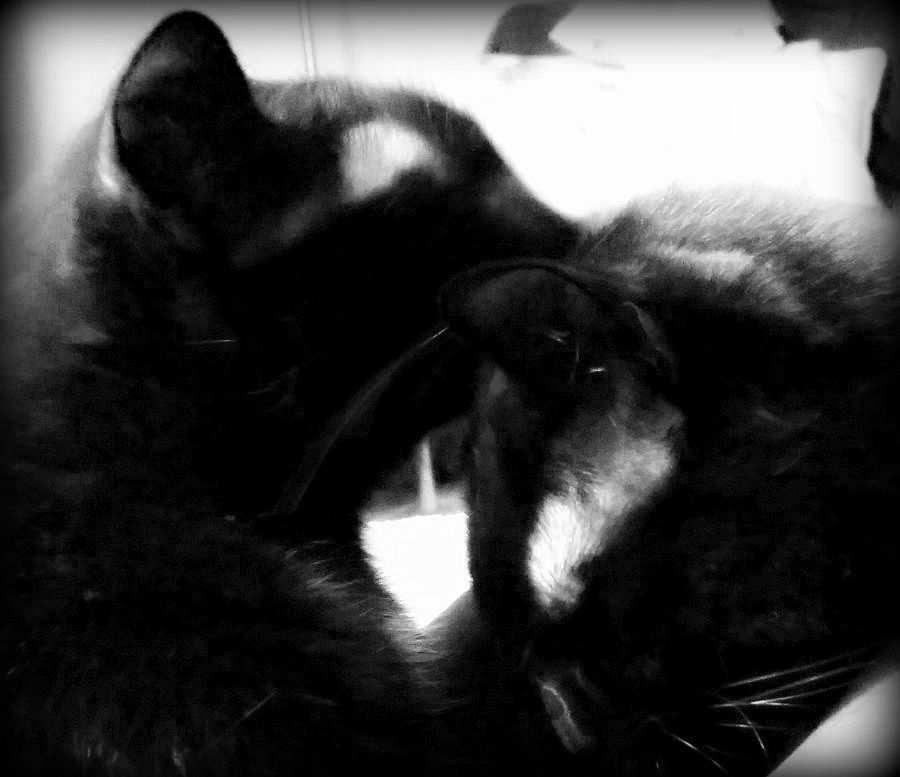 "Clean head, clean head, May's going to have a clean clean head!" -Chaos
*purrrrrrrrrrrrrrrrrrrrrrrrrrrrr* -Mayhem