---
---
Congrats to Verena, who won Teacher Plus Two (In the Eyes #2) by Valentina Heart!
---
---
Contests
Jenre's giving away three ebooks by Aleksandr Voinov: Scorpion, Counterpunch, and a choice from Aleks' backlist. Comment on one or both of the contest posts for your chance to win.
Bookity
Ebookity
GayRomLit
Learn, Do, Make, Think
Halloweenity for Next Year
Cookity
Crafty
Cool
Cool or Wha…?
Wha…?
LOL
Teh Cute
Reading Update

The German by Lee Thomas. ebook. Very good historical gay suspense/horror set in small-town Texas during WWII, when the brutal murder of two boys has emotions running high against the Germans in town. Be prepared for a very disturbing read.

Nexus (Warder #5) by Mary Calmes. ebook. Good paranormal m/m romance about lawyer and warder Marcus going to Kentucky with his hearth, Joe, to visit Joe's family, never expecting to run into demons while there. While I did enjoy this, at times I felt simultaneously as if I was missing part of the story, yet was being rushed through the story.

I Dare You by Tam Ames. free ebook short. Cute free short Halloween-themed m/m romance about a college student whose roommate dares him to go to a Halloween party and make a move on a guy he likes.

More Than Anything (More #1) by Shawn Lane. ebook short. Sweet short m/m romance about a college freshmen who thinks the hunky football player hitting on him is just doing it to make fun of him. I want to read more about these two!

Hot Ticket (Serving Love) by KA Mitchell. ebook. reread. Good m/m romance about two very different guys who meet while doing court-ordered community service. *waves at Slave Boy*

Foxe Hunt (Skyler Foxe Mysteries #2) by Haley Walsh. ebook. Good m/m romantic suspense about high school English teacher Skyler who gets involved in another murder investigation while trying to decide if he actually has a boyfriend or not. It wasn't until I hit the cliffhanger ending that I remembered I wasn't going to read this one until the next book came out. D'oh! Also, Skyler is starting to reach new levels of TSTL and I spent a fair amount of time wanting to shake him.

Crankset (Chainbreaker #2) by Kate Roman. ebook short. Good short m/m sequel to Chainbreaker, which unfortunately lacks the charm of the original. In this one, our San Francisco bike messenger and his Gulf War veteran boyfriend become frustrated about living behind a curtain in the corner of someone's living room.

Night Terrors (Night Wardens #1) by Stephani Hecht. ebook. Pretty good m/m paranormal romance about a guy who has to leave college in order to fulfill his destiny as a Warder and protect humanity from a paranormal threat. This one needed a bit more polish and development to really shine.

For the Bite of It (Vampire in Exile) by Viki Lyn &Vina Grey. ebook. Meh paranormal m/m romance about an exiled vampire stripped of his powers and baking cupcakes in Tempe, Arizona, where he comes under suspicion of murder. Did the suspicious cop have to be so appealing and so deeply closeted? Although this is kind of choppy and sloppily edited ("scoured" instead of "scowled"?!), it was heading for three stars until it abruptly stopped, at the point of a critical conversation, feeling very unresolved. If this is supposed to be the first part of a serial, there's sure not anything about it on Liquid Silver's page for the book. And if there had been – I wouldn't have purchased it.
---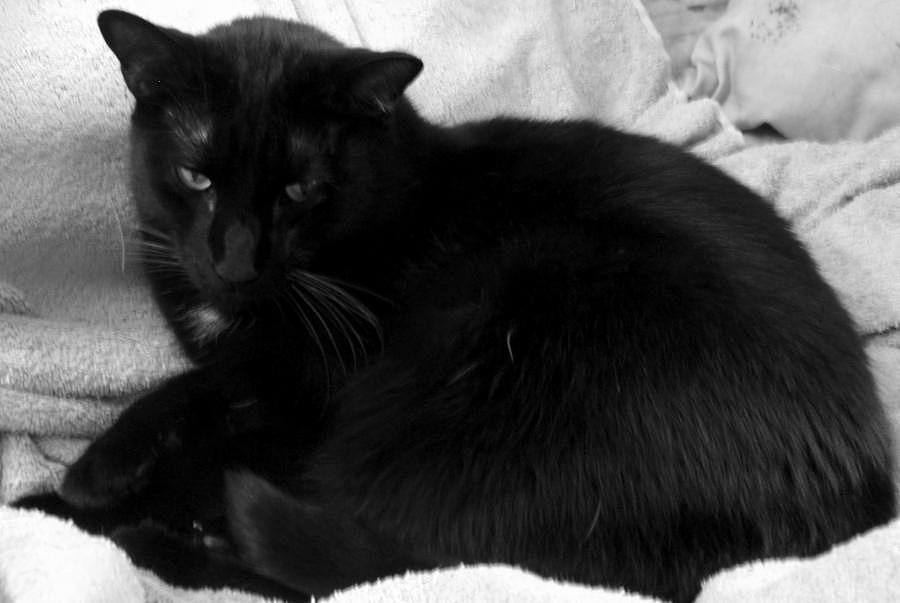 "Hmm. How much wood would a woodchuck chuck if a woodchuck could chuck wood?" -Chaos