Contests
Bookity
Learn, Make, Do, Think
Huh
LOL
Teh Cute
Reading Update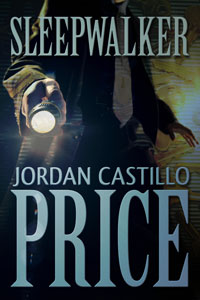 Sleepwalker by Jordan Castillo Price. ebook. Very good m/m romantic suspense about a night watchmen at a decrepit natural history museum who has a weakness for the skatepunk taxidermist brought in for some last minute exhibit cleanup. (Jordan reports that the followup book will be called Insomniac.)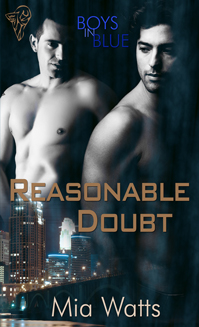 Reasonable Doubt (The Boys in Blue, Book 2) by Mia Watts. ebook. I would've thought this m/m romance was very good, even if I hadn't been mentioned in the dedication. 🙂 I loved the first book (Bad Boys, Bad Boys) and I was thrilled to read more about Geo and Mack!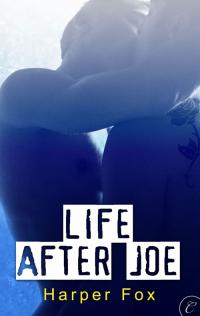 Life After Joe by Harper Fox. ebook. Very good m/m romance about a medical intern who's been living in a haze of booze and one-night stands in the six months since his boyfriend of years left him for a woman. I got sniffly while reading this one.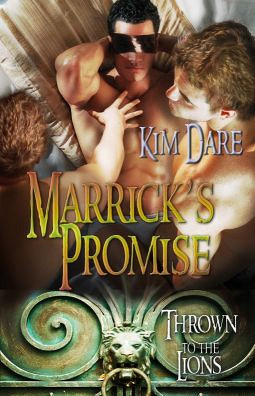 Marrick's Promise (Thrown to the Lions, Book 2) by Kim Dare. ebook. Very good kinky paranormal m/m/m romance about a young man who's determined to live life to the fullest and try everything once (but not necessarily twice). Will he change his mind after getting thrown to the (were)lions?

Miles and the Magic Flute by Heidi Cullinan. ebook. Excellent dark fantasy m/m romance about a man who's lost his job and his dream life and been forced to return to his small home town in Minnesota. When he finds a mysterious silver flute in the pawn shop where he now works, he becomes caught in a series of fantastical events he could not have predicted… or have believed.

Word on a Wing by Jamie Craig. ebook. Very good kinky m/m romance about a directionless young man who gets pulled over by the infamously tough sheriff and offered a dangerous deal that will keep him out of jail…

Number Theory by Noah Bogdonoff. ebook short. Ok very short, somewhat literary feeling m/m about a boy who sees the world in binary/black and white.
From the Dreamspinner Midsummer's Nightmare Daily Dose…

I Fell in Love with a Zombie by Sean Kennedy. ebook. Very good post-apocalyptic m/m with which I had two problems: the ending is abrupt (is there going to be a sequel?!) and I kept hearing this song in my head the entire time I was reading.

Raiders by Evan Gilbert. ebook short. Enjoyably wicked m/m paranormal short about two homophobic hustlers. I'm not saying anything more about this one, because the surprising twist was a big part of the fun!

Enter the Succubus by Kate Roman. ebook short. So so m/m paranormal romance short about a gay college student who's accosted by a creepy woman who won't take no for an answer.

66 Hours in the Devil's House by Jamie Freeman. ebook. Pretty good paranormal menage about a celebrity trio and their best gal pal who stay in an allegedly haunted bed-and-breakfast for a weekend to determine whether the hauntings are real.
---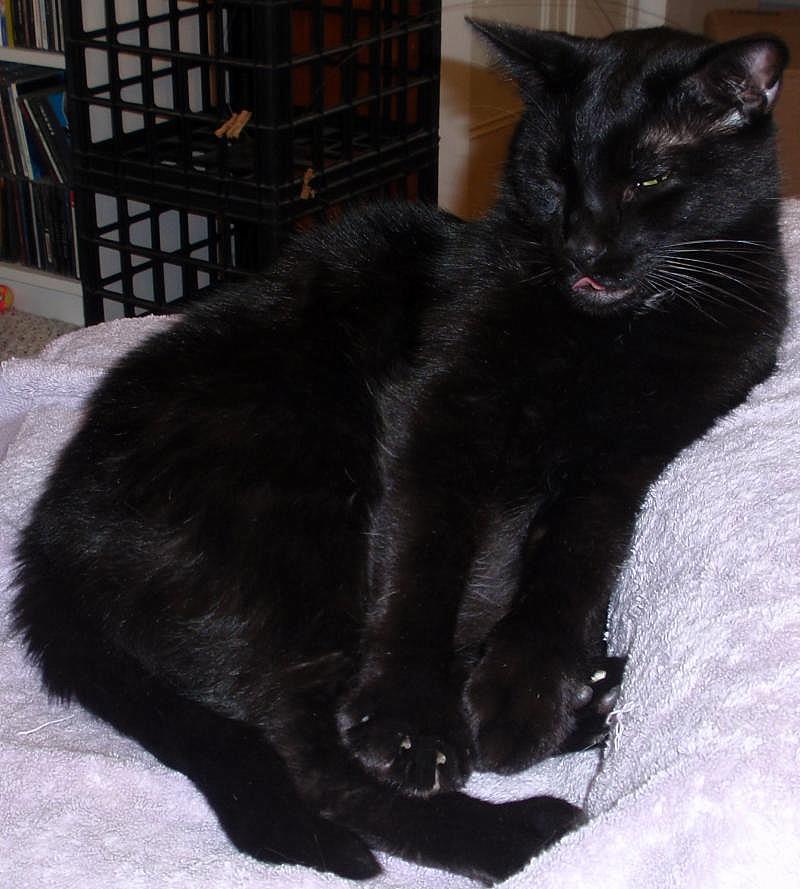 "You put your right paw in, you put your right paw out, you put your right paw in and you shake it all about…" -Chaos