Signups are open for Sockapalooza 4 – sign up fast, because they won't be open for long! I think I'm going to skip this one – the pressure of knitting socks for someone other than myself or my family – oh my. I did sign up for Sockamania, which is limited to 25 people, so act fast if you're interested in that, too! 4/13/07: Sockamania is now closed.
Signups open April 16 for Knitters' Coffee Swap Round 2! Mark your calendars – Round 1 was a blast.
Not only is it the month of prizes for participating in the Walker Treasury Project, but Karrie is offering an additional special prize to a randomly chosen mosaic swatch knitter. Since the only mosaic swatches so far have been knitted by Karrie and one other person, you have great odds on this contest!
You could win a free Jordana Paige knitting bag – winners will be announced on April 23.
Knitting Update
Coworkers whose wives are having babies… what to do but knit bibs? 🙂
"I do not approve." -M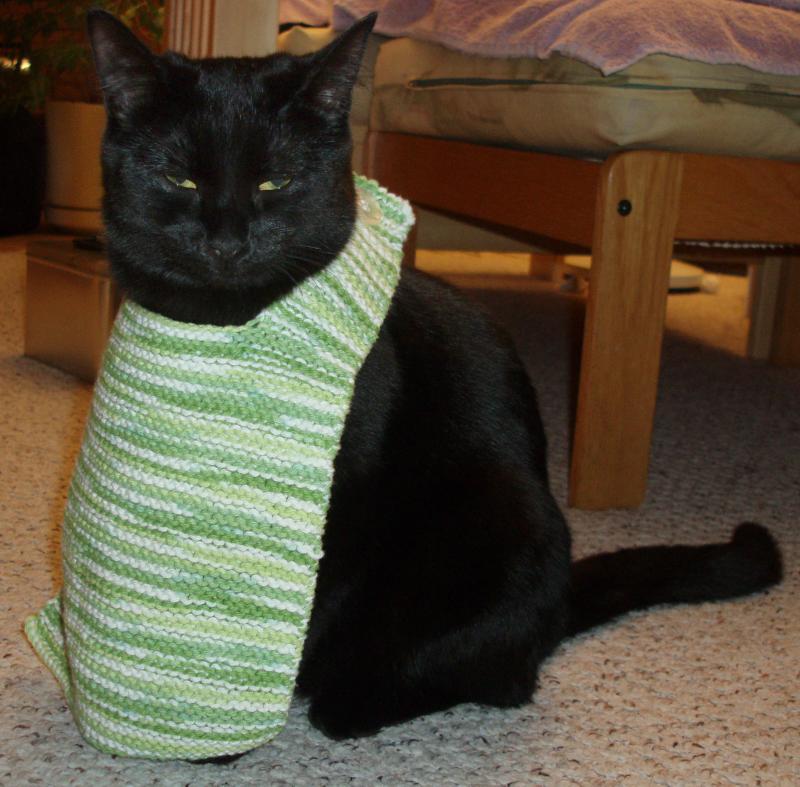 "I do not approve. At. All." -M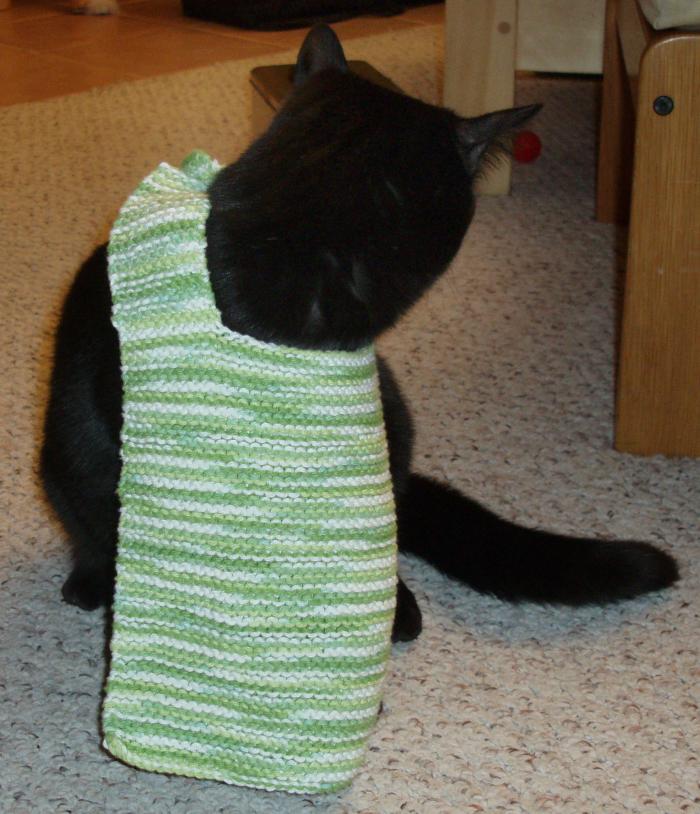 "A little help here, big kitty? No?" -M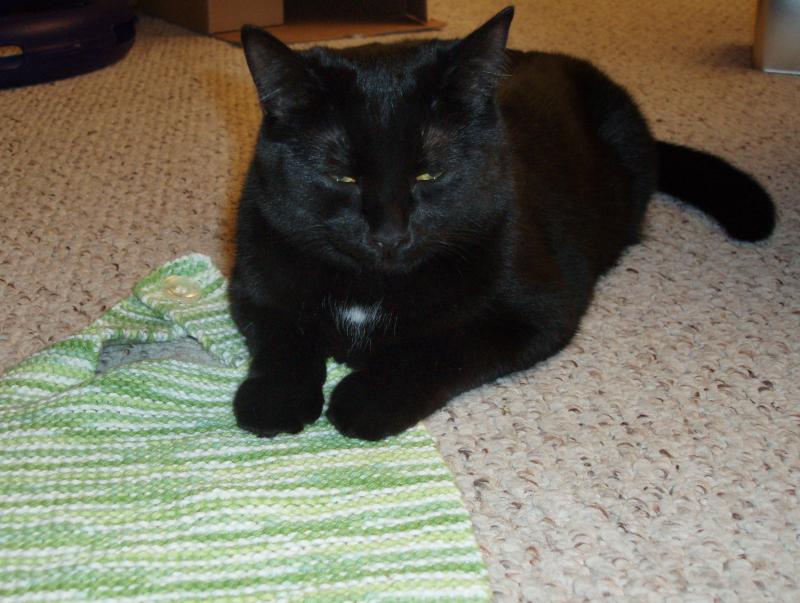 "Heh. The secret is to look so pathetic and betrayed that Mom removes the bib herself!" -M
Doesn't taking a picture without the flash (even as terribly blurry as it was, since May moved her head) convey a totally different feeling? How would you caption this last picture of Mayhem?