I think Mayhem broke her personal record for sitting on my lap, thus preventing me from doing linkity. Next week!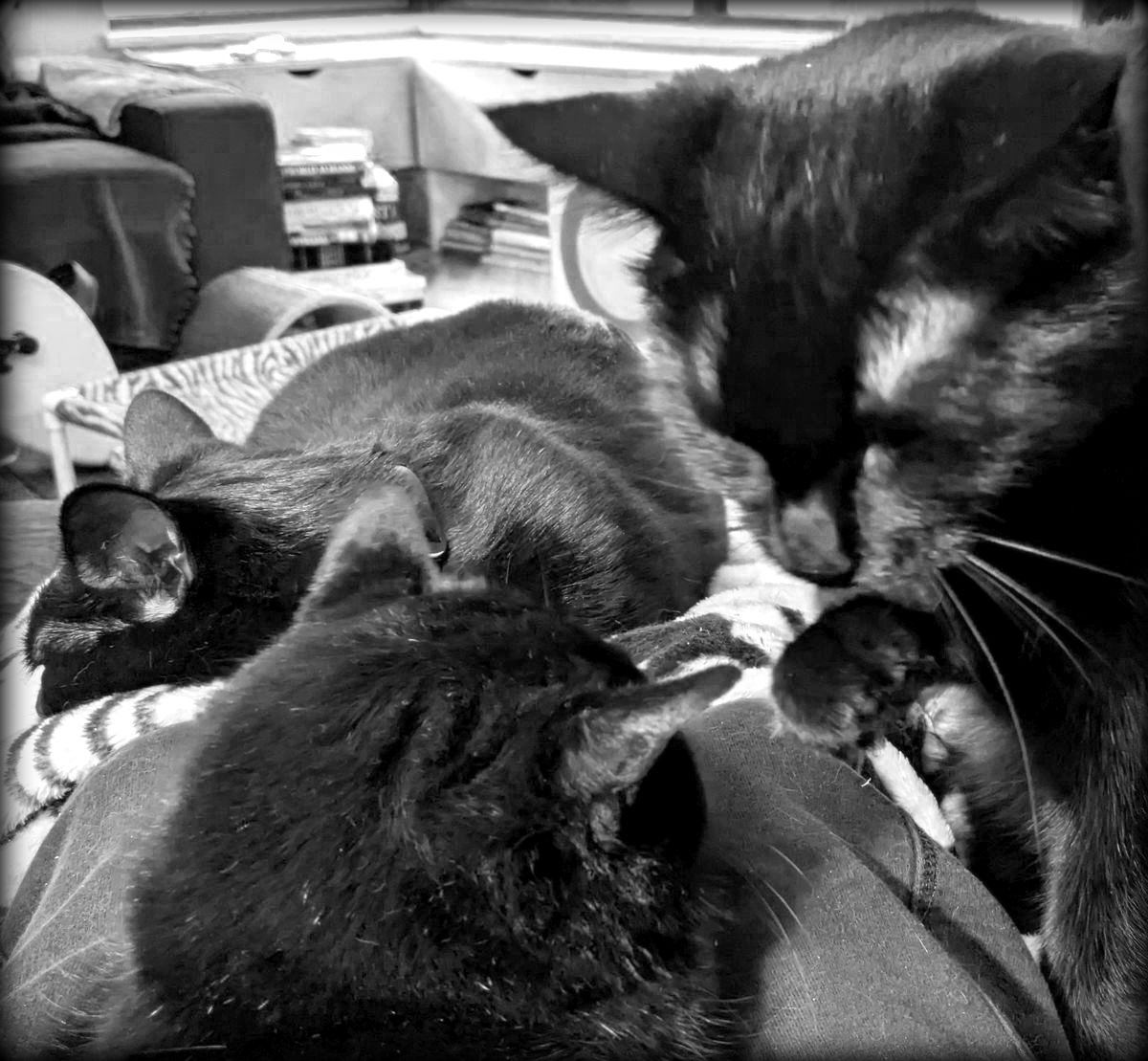 Harry on my legs, Mayhem on my lap, and Polly taking a bath beside me. You'd never guess that this was after it turned cool, but before the heat was turned on for my building, would you? 😉
The rest of the series of photos after the one where Harry sat on Polly from last week:
Polly looks So Done.
Whatever's up there is obviously FASCINATING.
Don't mind me, guys!