---
Polly looking on whilst Harry tries to remove his IV bandage from his overnight stay at the emergency vet. Turns out he'd decided to supplement his diet with cardboard. Fortunately, the vet was able to resolve the issue without surgery. WHEW.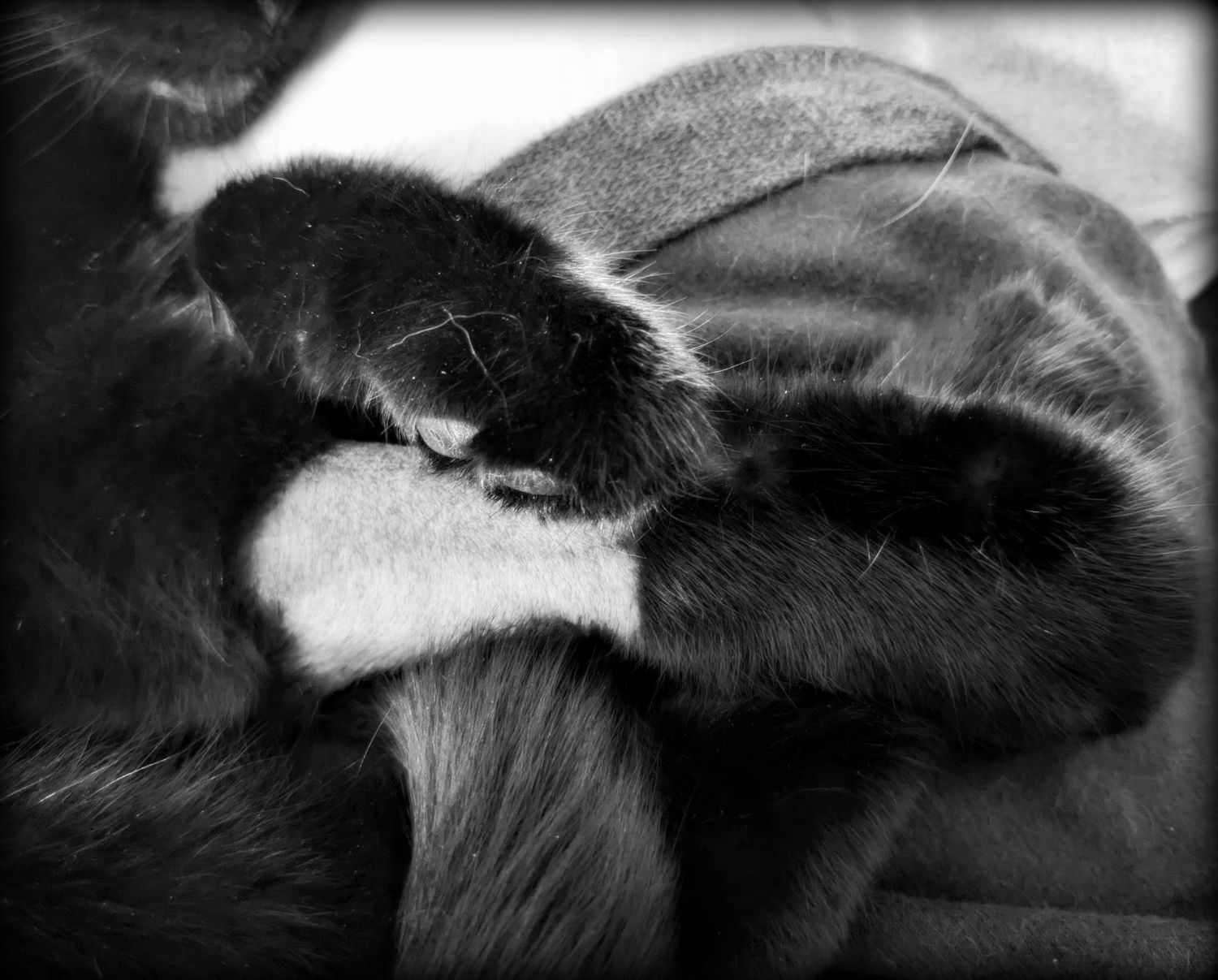 Harry's leg after the bandage was removed (by me).
Harry, having sat on Polly. Love the expression on Polly's face!
Polly grooming!