Bookity
Think, Learn, Do, Make
Cookity
Gluten Free
Artsy Crafty
Cool
Cool or Wha…?
Wha…?
LOL
Teh Cute
Reading Update

Dragon Justice (Paranormal Scene Investigations #4) by Laura Anne Gilman. Good continuation of this series about a paranormal investigation agency. If you read it, brace yourself. Not everyone on the team makes it to the end.

Volatile Bonds (Prospero's War #4) by Jaye Wells. Another good addition to this series about a police detective attached to a Federal unit focusing on crime in the city's supernatural community.

Staying Dead and
Curse the Dark (Retrievers 1-2) by Laura Anne Gilman. Good sort of detectivey series about Wren, whose magic leaves her unnoticed by most people, and her partner Sergei, who isn't magical at all.
---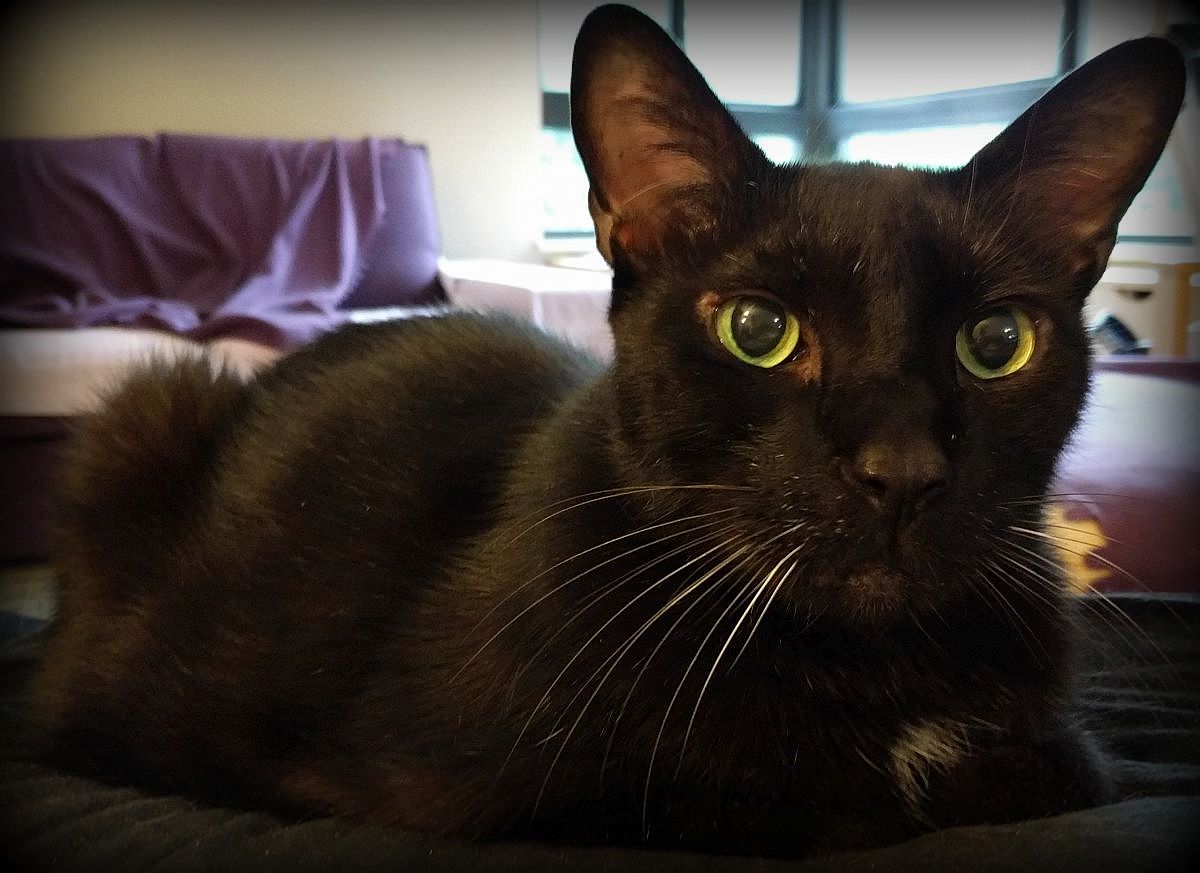 "FeedmeFeedmeFeedmeFeedmeFeedmeFeedme!" -Chaos
Have I mentioned before how glad I am that he never grew into his ears (or paws)?!