---
---
Congrats to tea58, who won Baited by Tami Veldura! Tami will release Baited on November 28.
Congrats to Jess1, who won The Fifth Son (2nd ed) by Blaine D Arden! The Fifth Son will be released by Cayendi Press on November 28.
---
---
Many thanks to Lillian Francis for donating an ebook copy of her forthcoming holiday m/m romance, When Love Flue In (2nd ed), for a lucky commenter to win! When Love Flue In (2nd ed) will be released by Totally Bound on December 5.
A soot-haired chimney sweep, an exploding flue and an uncooked turkey. It's an unholy trinity that may make all of Dominic's Christmas wishes come true.

Dominic is celebrating his first Christmas since his divorce, and although he's spending it on his own, he's determined to have a traditional Christmas morning, including a roaring fire. Unfortunately, Dominic's chimney is blocked, which is why Reagan, a soot-haired chimney sweep, is head and shoulders up Dominic's flue. Dominic is just lucky the man had a cancellation on Christmas Eve.

Unable to take his eyes off Reagan's low-slung jeans and enticing ass while he sets about the hearth with rods and brushes, Dominic knows five years is a long time to be obsessed with the man who sweeps his chimney every Christmas. This year there's nothing to stop Dominic from acting on his desires – except his own insecurities.

An exploding flue provides the opportunity for more than just polite conversation and could be the catalyst for a perfect Christmas. But Dominic will need to stop hiding who he really is before a special sweep can light a fire in his heart.

Publisher's Note: This book was previously released by another publisher. It has been revised and re-edited for release with Totally Bound Publishing.
About Lillian
An avid reader, Lillian Francis was always determined she wanted to write, but a 'proper' job and raising a family distracted her for over a decade. Over the years and thanks to the charms of the Internet, Lillian realized she'd been writing at least one of her characters in the wrong gender. Ever since, she's been happily letting her 'boys' run her writing life.

Lillian now divides her time between family, a job and the numerous men in her head all clamouring for 'their' story to be told.

Lillian lives in an imposing castle on a wind-swept desolate moor or in an elaborate 'shack' on the edge of a beach somewhere depending on her mood, with the heroes of her stories either chained up in the dungeon or wandering the shack serving drinks in nothing but skimpy barista aprons.

In reality, she would love to own a camper van and to live by the sea. You can find out more about Lillian and her books on her blog, Goodreads author page, and Twitter.
Contest Rules
To enter, leave a comment stating that you are entering the contest. Contest closes 7 pm CST, Thursday, December 4.
By entering the contest, you're confirming that you are at least 18 years old.
If you haven't commented before, your comment will not be visible until after I moderate it. Please do not leave a second comment because your first doesn't show up! The blog gnomes will decide your comments are spam and then only ritual dust bunny sacrifice will salvage your entry…
If your comment is actually an advertisement or if your CommentLuv link turns it into an advertisement, your comment will be deleted. (Most of you do not need to worry – this refers to some pretty clever comment spam.)
Winners will be selected by random number.
You must leave a valid email address in the "Email" portion of the comment form.
Please make sure that your spam filter allows email from stumblingoverchaos.com!
If a winner doesn't respond to my congratulations email within 48 hours, I will select another winner.
If you win, please respect the author's intellectual property and don't make copies of the ebook for anyone else.
This contest is open worldwide!
---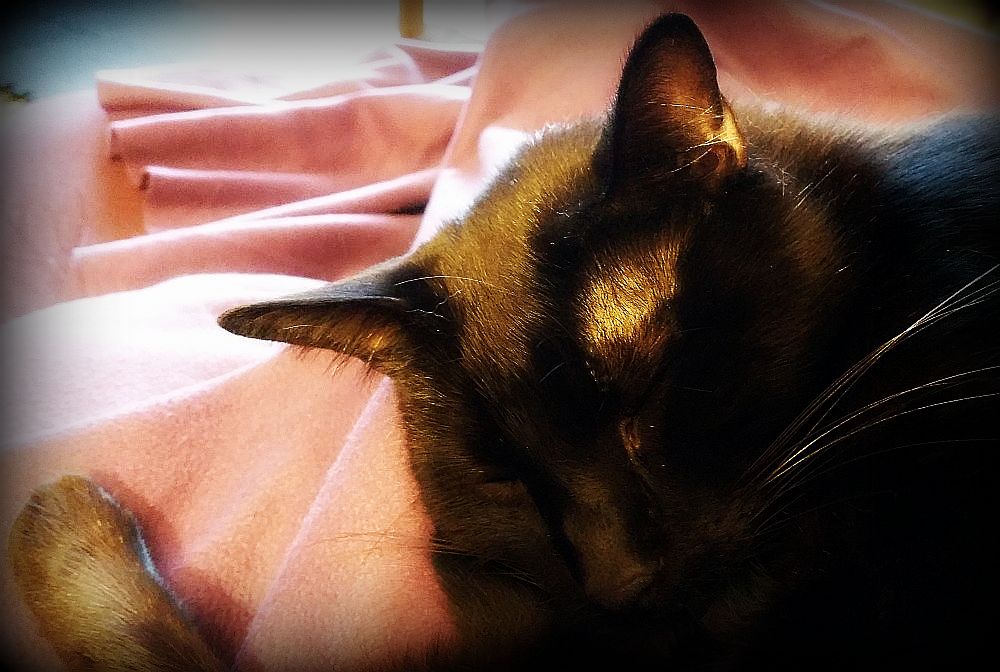 "…zzzzzzzzzzzzzzzz…" -Chaos