---
---
Congrats to Kim W, who won Temper Sanguine (Sanguine #2) by Lou Harper! Temper Sanguine is being released today by Samhain Publishing.
---
---
Many thanks to Becky Black for donating a signed paperback copy of her two novella m/m science fiction romance anthology, Travelers: Tilt, for a lucky commenter to win!
Ganymede Tilt
Union man Sean Morgan and mining company executive Alex Jackson already know how good they are together, after sleeping together several times. But when they find themselves facing each other across a negotiating table they know their relationship has to become strictly professional.

It's no big deal, they think – until they try it. It's only after they stop seeing each other that they realize they had started something deeper and have stronger feelings than either has admitted. But giving in to temptation now can only lead to trouble. Alex fears involvement with Sean will cause him to repeat a mistake that almost cost him his career. For Sean it may destroy the dreams he's already waited too long to pursue.

When they lose the battle with temptation they must try their best to leave Morgan and Jackson outside the door, and just be Alex and Sean. But the outside world can't be kept out forever.

Chrysalis Cage
Jarrett Blake's escaping from prison after months of torture and solitary confinement, but his bid for freedom ends when his stolen ship crashes into a remote moon. He wakes to find himself with two broken legs and helpless in the care of Marc Satie, a technician stationed alone at an isolated monitoring station. Marc saved Jarrett's life, but was it an act of mercy or does he want to claim the reward on Jarrett's head? Its a big reward – as befits the most wanted terrorist in the galaxy.

Jarrett gradually recovers under Marc's care and seduces him, hoping Marc will never turn his lover over to the authorities. As time passes, Jarrett begins to think of it as more than a seduction. Marc is beautiful, gentle and kind and Jarrett's had none of those things in his life for a long time. He wants Marc at his side permanently. But Marc is not the man Jarrett thinks he is, and his secret could put Jarrett in more danger than he ever imagined.
About Becky
A long time science fiction fan, Becky thinks there are few story ideas that can't be improved by the addition of the words "in space". If the story also includes two gorgeous men unable to keep their hands off each other then so much the better. She'd happily go into space herself, but being English would insist on there being a reliable supply of tea available.

She likes nothing more than trapping her characters in tricky no-win situations and watching them figure a way out. When not chasing her characters up trees and throwing rocks at them Becky can be found working in an office – where she's usually thinking about the next rock to throw.

You can find out more about Becky and her books at her blog, Twitter, Facebook, and Goodreads.
Contest Rules
To enter, leave a comment stating that you are entering the contest. Contest closes 7 pm CDT, Monday, June 16.
By entering the contest, you're confirming that you are at least 18 years old.
If you haven't commented before, your comment will not be visible until after I moderate it. Please do not leave a second comment because your first doesn't show up! The blog gnomes will decide your comments are spam and then only ritual dust bunny sacrifice will salvage your entry…
If your comment is actually an advertisement or if your CommentLuv link turns it into an advertisement, your comment will be deleted. (Most of you do not need to worry – this refers to some pretty clever comment spam.)
Winners will be selected by random number.
You must leave a valid email address in the "Email" portion of the comment form.
Please make sure that your spam filter allows email from stumblingoverchaos.com!
If a winner doesn't respond to my congratulations email within 48 hours, I will select another winner.
This contest is open worldwide!
---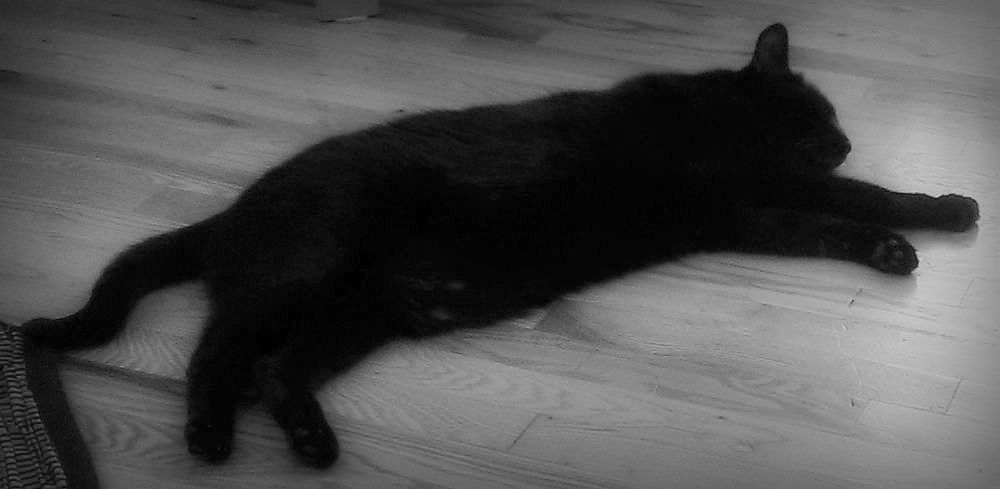 "…zzzzzzzzzzzzzzzzzzzzzz…" -Chaos