Many thanks to Marie Sexton for for coordinating this contest, in which the winner will receive individual ebook copies of all the stories from the forthcoming m/m romance anthology, Promoted by the Billionaire! Promoted by the Billionaire is currently available for pre-order through April 1 and will be released by Total-E-Bound on April 29.
Flowers for Him by Marie Sexton and Rowan Speedwell
He wanted to learn about beauty. He never expected to learn about love.

Billionaire Chandler Harrison's third marriage is now history, and he's left with his ex-wife's parting barb, "You have no appreciation of beauty." Determined to prove her wrong, Chandler hires artist Neil Sweeney to add a mural to his office wall. He doesn't even care what the picture is, as long as it's beautiful.

Neil Sweeney is an ex-tagger, a free spirit, and a bit of a hippie. He's never met anybody as uptight as Chandler, but when it comes to warming up Chandler's cold, stark office, Neil has plans involving more than art.

Chandler begins to find himself strangely moved by the mural developing on his office wall. He's especially moved by the artist himself. Chandler has denied his homosexual urges for most of his life, but it isn't long before Neil begins introducing Chandler to all kinds of new things. As Neil's masterpiece comes to life, so does Chandler's appreciation for art, colour, and the best kind of beauty of all – love.

Vital To Him by SL Majors
Hot sex in the back of a limo? Billionaire Brenton Marston is stunned when his street-wise chauffeur welcomes him home in a way he never expected, and Brenton wonders who is really in the driver's seat.

No fraternising…

Billionaire Brenton Marston has rules meant to keep the boundaries clear. He respects his employees and never wants anyone to feel as if they owe him anything.

Robert Silles, the reformed hoodlum, has desired his boss for years. Robert has fantasised about introducing Mr Marston to the pleasures of man-on-man sex, fucking him and sucking him until he forgets his numerous stresses.

When his trusted chauffeur suggests a hook-up, Brenton is stunned, but he knows he shouldn't be. No one knows him better than the man who's seen him at his best as well as his worst.

It shouldn't surprise him that Silles knows him and his innermost secrets. In fact, Silles recognised the truth before Brenton ever did.

Silles' suggestive offer turns Brenton on. Damn if he isn't attracted to this broad, handsome, sexy man, in a way he never wanted anyone else.

The question is, will Brenton push aside his inhibitions and reservations? Will he allow his chauffeur to give him what he craves? Will he willingly surrender to the orders of his servant?

Fly to Him by J.P. Bowie
A young flight attendant gets a billionaire's attention in a way that could have meant the end of his career, but instead could be the beginning of an unexpected romance.

When Kevin Tate takes over for a friend as flight attendant on billionaire Logan Maguire's private jet, he is certain it will be his one and only time aboard when he accidentally dumps an ice-cold drink on his employer's lap. Instead, an instant attraction flares between the two men and Kevin accepts Logan's offer to stay with him at his villa in Puerta Vallarta.

Their fledgling romance is abruptly brought to an end when Logan hurries back to the States on a desperate mission to save his company from a hostile takeover. Kevin is left wondering if success and wealth is more important to the billionaire than the chance of love and real happiness.

Enough For Him by Em Woods
When secrets come to light, two men must realise that, despite their fears, the love they have really is enough.

When software mogul Shannon Murphy is requested to appear at an international convention to accept an innovation award, he's honoured. But when the invitation arrives and requires the attendance of his fictional partner, he needs a plan. There is only one man he wants, one man he trusts, to help him. He turns to personal assistant and best friend Noah Greene.

Noah isn't sure if this is his most secret desire come true, or his worst nightmare. Once the media connects them in a relationship, no secret will be safe, and Noah is positive that Shannon won't be comfortable in the reflected spotlight of a recovering gambling addict. Unable to turn away his friend, Noah decides to do this one favour for Shannon before sacrificing everything he's worked so hard to build and walking away.

Surrendered To Him by Sara York
When the storm hits, everything changes. Will shifting priorities lead to a shift in life, or will Storm Bennett abandon his heart's desires?

Storm rules the Bennett Empire with an iron fist, never taking time to allow emotions into his life, leaving him looking like the bad guy in the media over and over again. When a typhoon hits the island where one of his hotels is located, he sees it as a chance to repair his damaged reputation.

On the island, nothing is as it should be. Storm meets Keoni, a native, who challenges everything Storm knows about relationships, family and love. Keoni is blown away by Storm but wants the man so badly he can taste it.

Can he risk his newfound peace, giving a part of himself to Storm, or will he stay detached, allowing love to slip away?

Designs For Him by Noelle Keaton
Normally all business when it comes to his career, Jon finds the lines between the professional and the personal getting blurred after falling in love with billionaire CEO Warren

After months of unemployment, Jon Pritchard finds work with Cressen Furniture, the 'American Ikea', in a low-level job. A software program he creates in his free time attracts the interest of Warren Cressen, the interim CEO of Cressen Furniture, who quickly gives Jon a promotion.

The attraction between the two men is undeniable, and it isn't long before they act on it, though they agree to be discreet until Warren's position as CEO is made permanent.

Their relationship grows serious, but it is tested when evidence is discovered that seems to point to Jon being a corporate spy and Warren starts to wonder if he hasn't been used all along.

With the highest professional stakes on the line, Jon and Warren have to decide whether the professional success they share in the boardroom is worth sacrificing the passion they share in the bedroom.
Other Books
About Marie
Marie Sexton lives in Colorado. She's a fan of just about anything that involves muscular young men piling on top of each other. In particular, she loves the Denver Broncos and enjoys going to the games with her husband. Her imaginary friends often tag along. Marie has one daughter, two cats, and one dog, all of whom seem bent on destroying what remains of her sanity. She loves them anyway. You can learn more about Marie and her books at her website.
Contest Rules
To enter, leave a comment stating that you are entering the contest. Contest closes 7 pm CDT, Monday, April 1.
By entering the contest, you're confirming that you are at least 18 years old.
If you haven't commented before, your comment will not be visible until after I moderate it. Please do not leave a second comment because your first doesn't show up! The blog gnomes will decide your comments are spam and then only ritual dust bunny sacrifice will salvage your entry…
If your comment is actually an advertisement or if your CommentLuv link turns it into an advertisement, your comment will be deleted. (Most of you do not need to worry – this refers to some pretty clever comment spam.)
Winners will be selected by random number.
You must leave a valid email address in the "Email" portion of the comment form.
Please make sure that your spam filter allows email from stumblingoverchaos.com!
If a winner doesn't respond to my congratulations email within 48 hours, I will select another winner.
If you win, please respect the author's intellectual property and don't make copies of the ebook for anyone else.
This contest is open worldwide!
---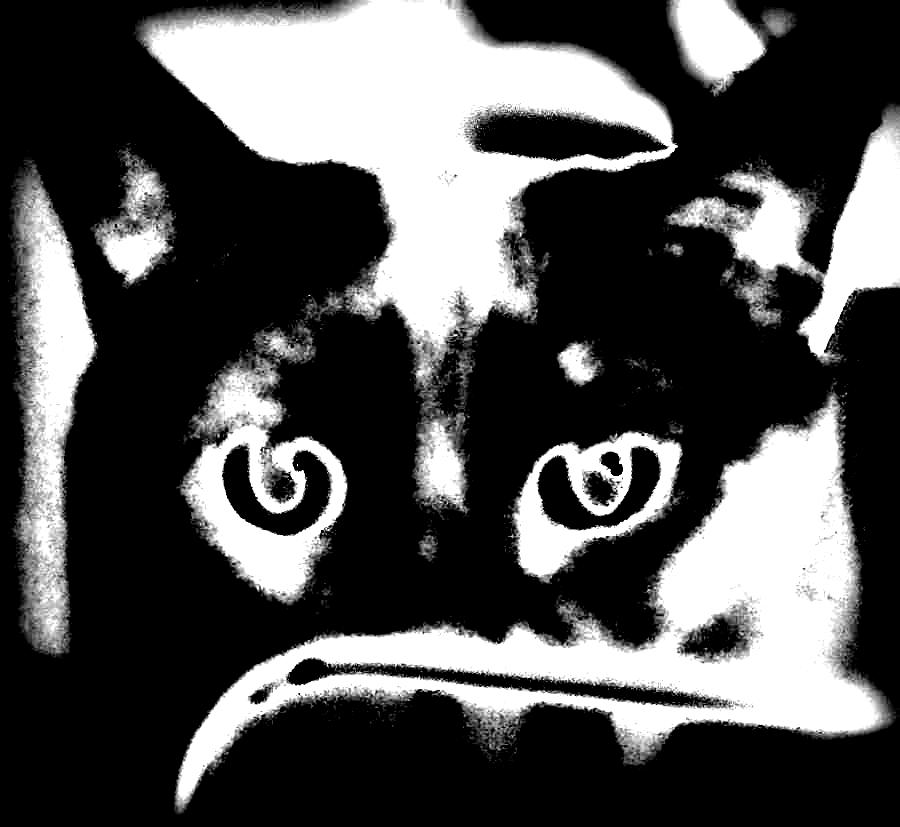 "But what if I don't want to be pop art?!" -Mayhem