---
---
Congrats to Courtney S, who won Eight Nights by Keira Andrews!
Congrats to Heather C, who won Let It Snow by Devon Rhodes!
Congrats to kasjo_peja, who won Jesse's Christmas by RJ Scott! Jesse's Christmas will be released by Silver Publishing on December 25.
---
There will be no Misadventure on Monday, December 26, as it's a holiday for me – but maybe on Tuesday. Happy holidays to all of you, from all of us. 🙂
---
---
Contests
Bookity
Ebookity
Think, Do, Make, Learn
Holidity
Cookity
Crafty
Cool
Cool or Wha…?
Wha…?
LOL
Teh Cute
Reading Update

A Gift of Mistletoe by Alex Whitehall. ebook short. Very good short m/m historical holiday romance about a young man returning home from university for the holidays, hoping he'll be brave enough to tell his former tutor of his attraction.

The Santa Problem by Tam Ames. ebook short. Steamy short m/m holiday romance about a bouncer whose boyfriend guilts him into dressing up as Santa for his office building.

Holiday Outing by Astrid Amara. ebook. reread. Another delightful Hanukkah m/m romance from Astrid Amara! A successful author of gay fiction, still closeted to his family, gets snowed in with his family (and a high school nemesis) for Hanukkah.

Hopes and Fears by Rowan Speedwell. ebook short. Very good short m/m holiday romance about an investigative journalist going to physical therapy for his injured knee who's very attracted to his physical therapist.

Melting Mr. Mowburrey (The Whole A-Z #1) by Kim Dare. ebook short. Very good kinky short m/m story about the titular character who's staying at a friend's house and is tempted by a young sub he believes to belong to his host. (And I took the picture that inspired the story!)

You Melted Me by Kari Gregg. free ebook short. Steamy short m/m romance about an office worker who was sleeping with one of the executives, a known player, but has been trying to avoid the guy and protect his heart.

Patchouli for Christmas by Bren Christopher. ebook. Good m/m holiday romance about an event planner putting together a Christmas party for a wealthy client, who wants her grandson's very dark paintings displayed at the party.

Russell's Reversal (Lost Shifters #14) by Stephani Hecht. ebook. Good paranormal m/m romance about Russell, a Wolf shifter and crime lord, who decides to clean up his act because of his feelings for Lynx shifter Dalton.

Fangs, Fur and Snowballs (Lost Shifters #15) by Stephani Hecht. ebook. Good m/m holiday paranormal romance that catches up on many members of the Feline Coalition, focusing particularly on Keegan and Colby.
---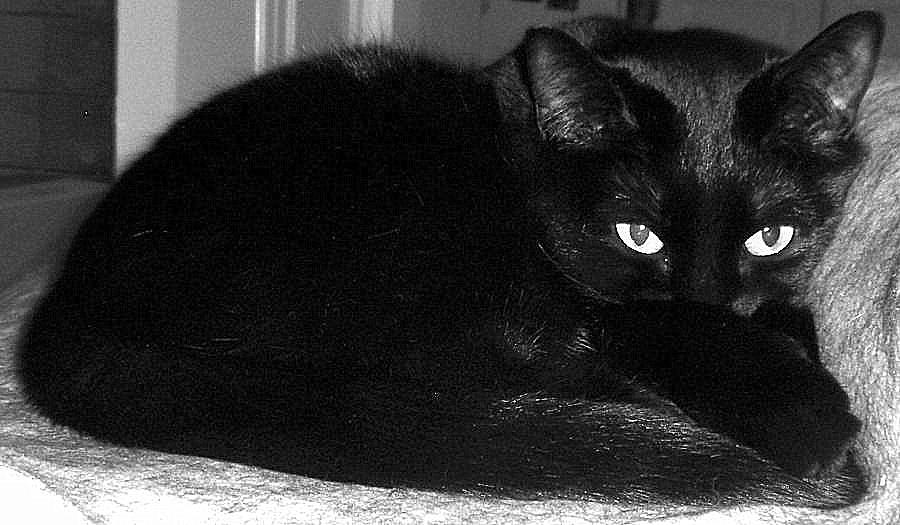 "Diva? Moi?" -Mayhem