Oh, there's a kitty-themed music cd swap on swap-bot. Who's in with me?! You have to sign up by June 1.
Our Further Adventures in Dyeing
Deb has already posted her account of our Saturday dyeing adventures. I sure couldn't tell she started her day off with a migraine – it certainly didn't impair her gracious hostessing abilities one bit! (If you ever have the chance to eat at Deb's, do it.)
Here's Jeanne, doing a little dye organization – alas, you can't see her cute haircut. (Deb, you'll thank me for not posting the picture I took of you.)
We dyed a lot of yarn.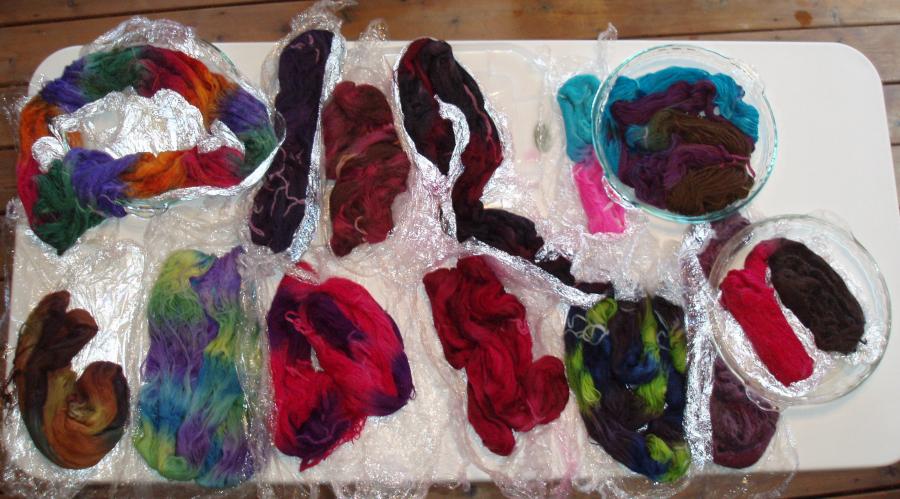 I did have a mission, so I was cranking through the yarn and went well outside of my usual palette. I'll wait for you all to recover from the shock.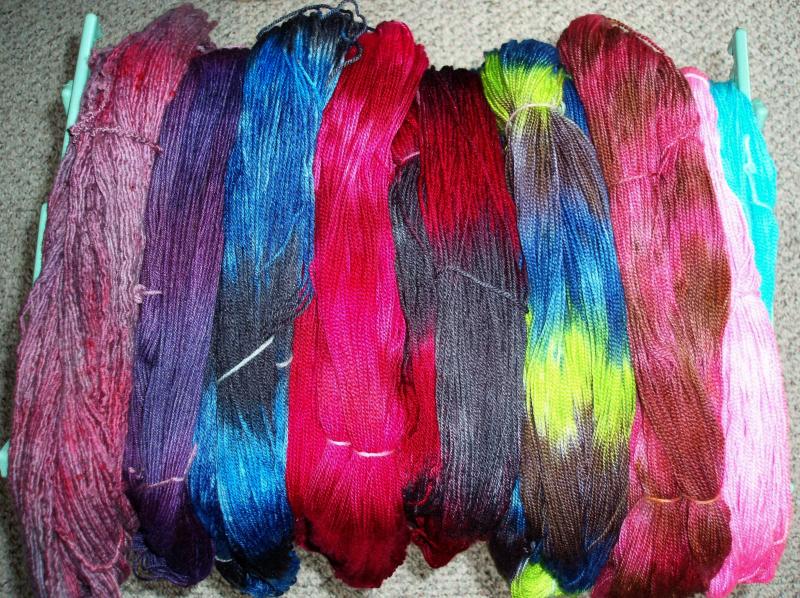 Sorry about the color in that picture – I swear, every time I've tried to take yarn pictures for the past several days, clouds have swept across the sun. I was trying to get the lime green to show up better… Maybe this is a bit better – no touch ups at all.
Here's what the pink and brown skein on the far left looked like reskeined. I haven't reskeined any of the others yet.
"What the heck?! Are you using me as a prop again?!" -Chaos
"I'm so disappointed in you, Mom." -Chaos