Reading Update
Bit the Jackpot by Erin McCarthy. Another steamy Vegas Vampires book. Fun and light.
Murder of a Small-Town Honey and Murder of a Sweet Old Lady by Denise Swanson. Cozy mysteries about Skye Denison, a school psychologist in Scumble River, Illinois.
Birthday Update
Happy birthday, Mayhem!! Although you're all grown up now, you will always be my Kitten Girl. (Actual size of that "huge" blue mouse below? 2.25 inches… Actual size now of Mayhem's back leg from toe to knee? 4.5 inches…)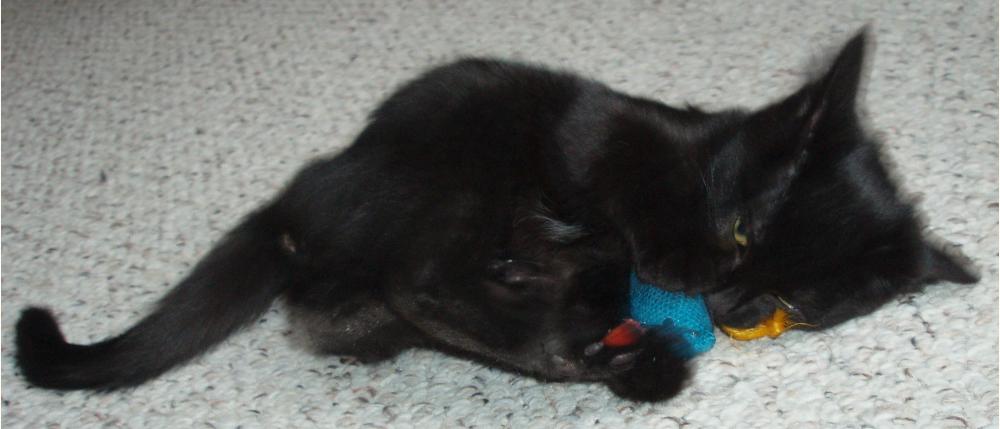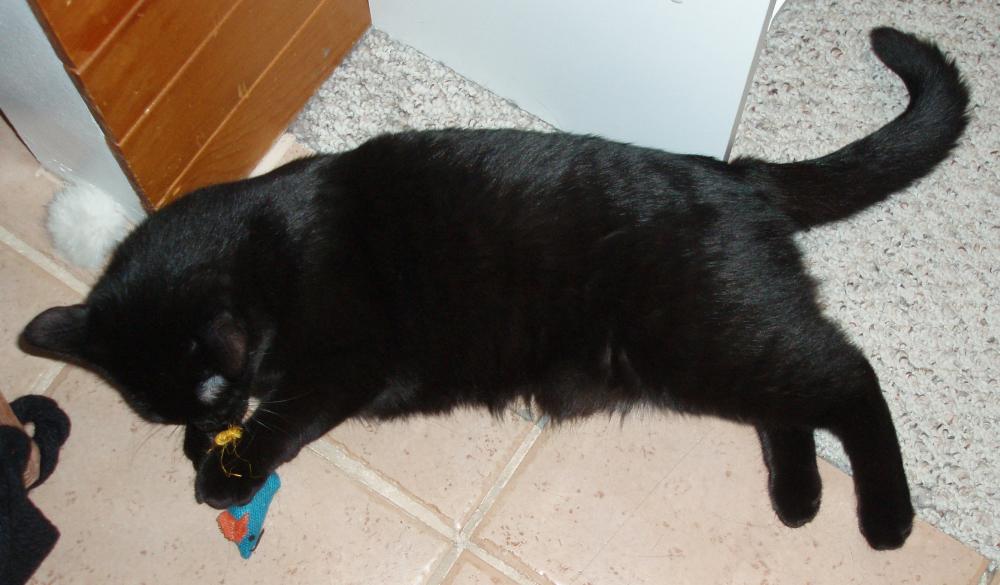 There will be a contest to celebrate her birthday – but it's going to be after I get back back from Colorado, near the end of June.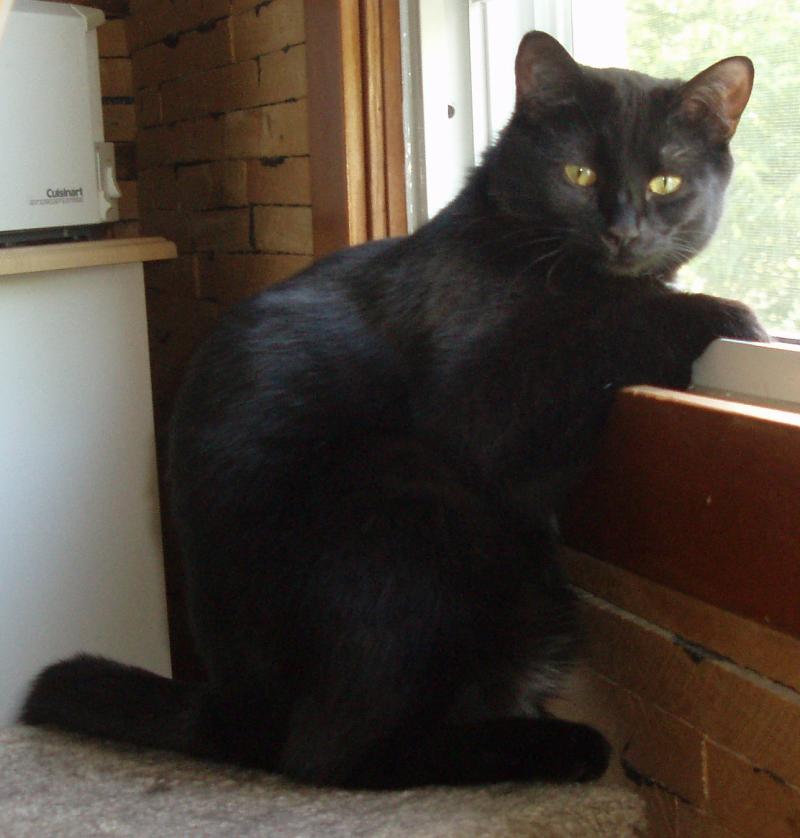 "But… I still feel like a kitten…" -Mayhem