---
---
Congrats to Monica, who won Owner of My Heart (Mending the Rift #2) (2nd ed) by Valentina Heart!
---
---
Randonymity
Bookity
Think, Make, Learn, Do
Cookity
Gluten Free
Crafty
Cool
Cool or Wha…?
Wha…?
LOL
Teh Cute
Reading Update

Ideas & Inspirations for Art Journals & Sketchbooks by Suzanne McNeill. Ok short collection of examples from McNeill's own "Sketch-Journals", along with some tips for starting your own such journal and a list of basic supplies.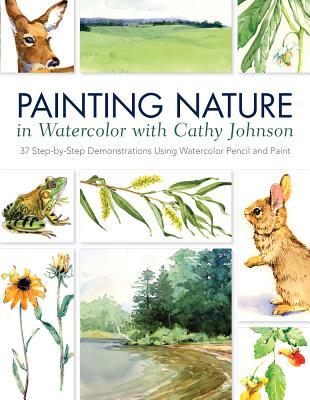 Painting Nature in Watercolor with Cathy Johnson: 37 Step-By-Step Demonstrations Using Watercolor Pencil and Paint by Cathy Johnson. Very good book about using watercolors (primarily watercolor pencils) to capture scenes from nature, ranging from forests to mountains to water to desert. Lots of great detail about technique and materials, too. (In the conclusion, Johnson mentions her friend Hannah Hinchman – I can definitely see similarities in their styles and subject matter!)

I am AspienGirl: The Unique Characteristics, Traits and Gifts of Females on the Autism Spectrum by Tania A Marshall. This was an odd book. Each page had a quote from an "AspienGirl", another from some sort of adult caregiver (parents, teachers, grandparents, psychologists, etc), and a photo. The appendices had additional detail about typical characteristics/symptoms of females with Aspergers/high functioning autism and how female characteristics differ from those of males. The overall effect was chaotic and shallow. Plus the whole "AspienGirl"(r) annoyed me…
---
"…zzzzzzzzzzzzzz…" -Chaos
"…zzzzzzzzzzzzzz…" -Mayhem
I am not sure how May can breathe whilst sleeping on her face like that…