---
---
Congrats to Perpetua, who won the signed paperback copy of The Lost Shifters (Books 1-3) by Stephani Hecht!
Congrats to Lily, who won Dance With Me by Heidi Cullinan! Dance With Me will be released today by Loose Id.
---
---
Many thanks to L.A. Witt for donating an ebook copy of her forthcoming kinky m/m/m romance, Out of Focus, for a lucky commenter to win! Out of Focus will be released on August 2 by Samhain Publishing.
He'll bend for them. But they may break over him.

For twelve years, Dom lovers Ryan "Angel" Morgan and Dante James have run a successful photography business, and satisfied their need for a submissive with the occasional sizzling three-way. On a wedding job, they both zero in on the bride's beautiful brother, but as professionals, they keep their attraction on the down-low – for now.

Jordan Steele has no trouble establishing mastery over his stallions. When he hires Angel and Dante to shoot promotional photos for his stable, though, there's something about them that calls to his inner submissive. After a little flirtation and a photo session that gets almost too hot to handle, Angel and Dante are happy to show him the ropes. And the whip.

Once they break the ice, their sexual chemistry burns hotter than a macro flash. Everyone gets what they need…until emotions come into play. Their power could develop into something permanent, throw everything off balance – leaving one of them the odd man out.

Product Warnings
Contains lots of sarcasm, a double helping of steamy erotic photography, and two dominants having their way with one very enthusiastic submissive.
About L.A. Witt
L.A. Witt is an erotica writer currently living in Okinawa, Japan, with her husband and two incredibly spoiled cats. When she's not snorkeling in the crystal clear waters around the island, trying to elude the Polynesian Mafia, or taking pictures of hermit crabs, she also writes hetero erotic romance under the pseudonym Lauren Gallagher. She is a direct descendant of Genghis Khan, Ulysses S. Grant, and the Aztec god Quetzalcoatl. This makes for the occasionally awkward family reunion.

You can find out more about L.A. at her website, blog, Twitter, and Facebook.
Contest Rules
To enter, leave a comment stating that you are entering the contest. Contest closes 7 pm CDT, Monday, August 1.
By entering the contest, you're confirming that you are at least 18 years old.
If you haven't commented before, your comment will not be visible until after I moderate it. Please do not leave a second comment because your first doesn't show up! The blog gnomes will decide your comments are spam and then only ritual dust bunny sacrifice will salvage your entry…
If your comment is actually an advertisement or if your CommentLuv link turns it into an advertisement, your comment will be deleted. (Most of you do not need to worry – this refers to some pretty clever comment spam.)
Winners will be selected by random number.
You must leave a valid email address in the "Email" portion of the comment form.
Please make sure that your spam filter allows email from stumblingoverchaos.com!
If a winner doesn't respond to my congratulations email within 48 hours, I will select another winner.
If you win, please respect the author's intellectual property and don't make copies of the ebook for anyone else.
This contest is open worldwide!
---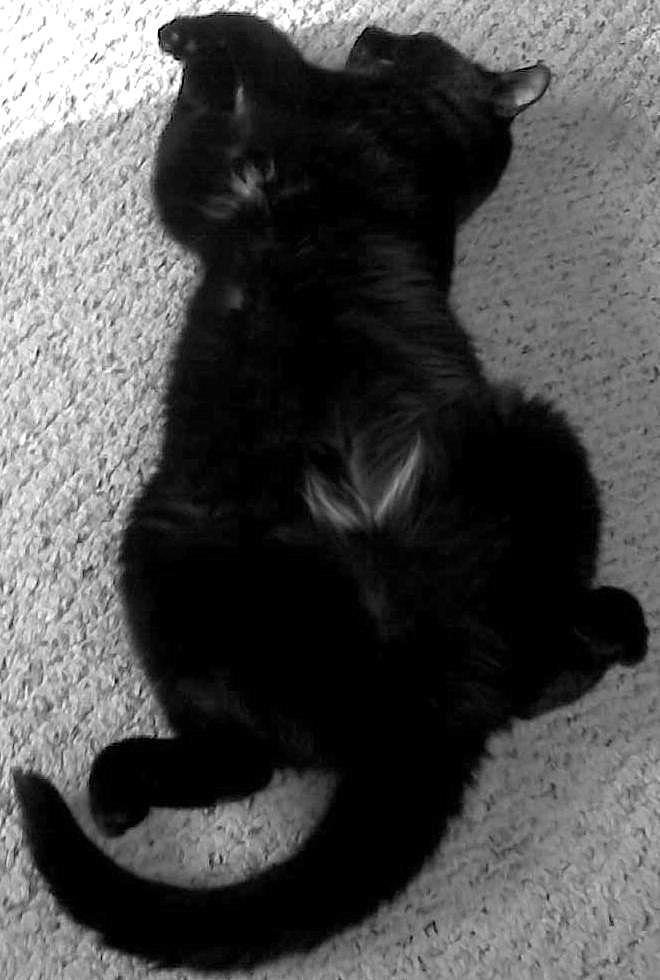 "…zzzzzzzzzzzzzzzzzzzzzzzzzz…" -Mayhem