Oh, hello there! Hope everyone continues to be pandemic fine, at the very least?! I am now fully vaccinated and the two weeks have passed. I've been "celebrating" by having a few long-delayed routine medical appointments… And I got my hair cut! It was past my shoulder blades – now it skims my shoulders.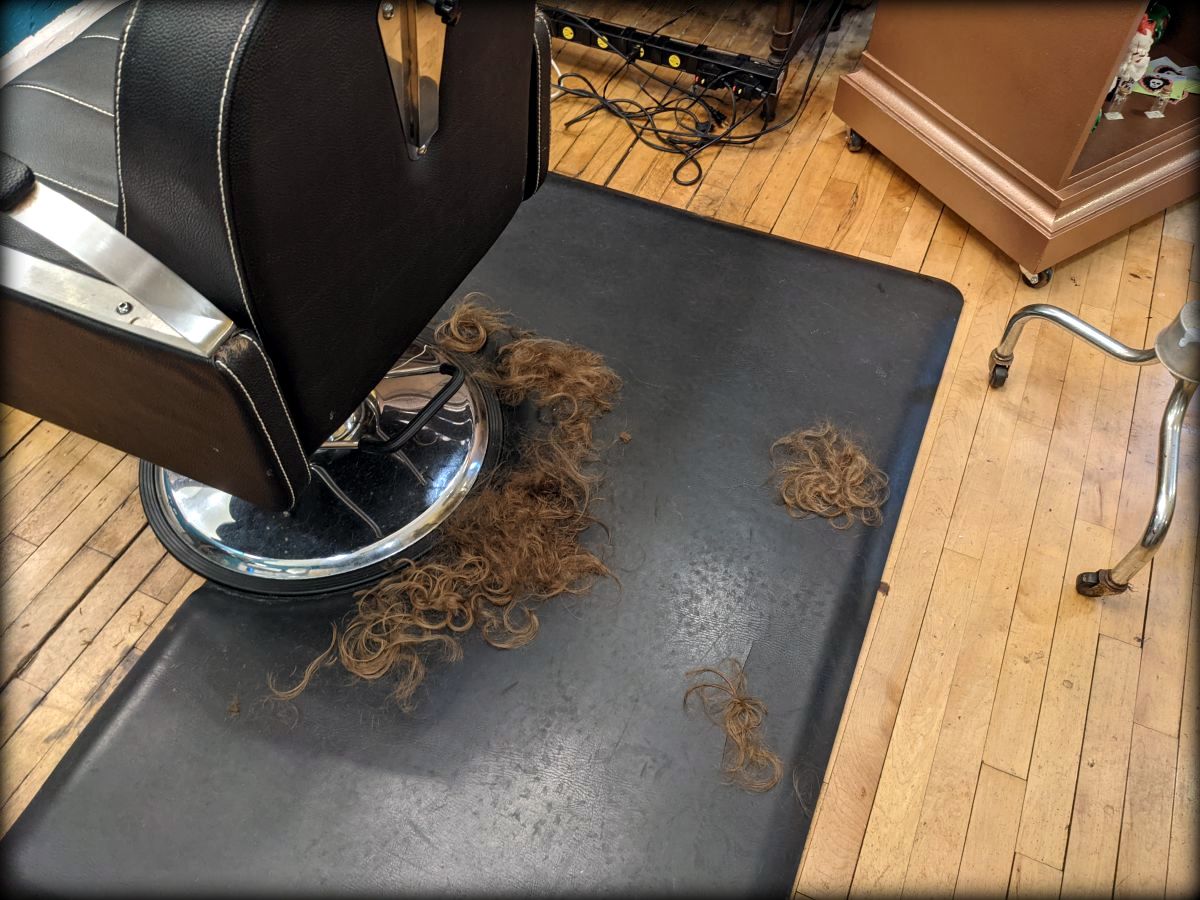 Reading Update
Not everything, but some of what I've been reading…

Across the Green Fields (Wayward Children #6) by Seanan McGuire. Not related to the school at all, but still good. I just wish these had a bit more closure.

The Secret Chapter and
The Dark Archive (The Invisible Library 6-7) by Genevieve Cogman. Pretty solid in 6 and then WTF at the ending of 7.

The Last Smile in Sunder City and
Dead Man in a Ditch (The Fetch Phillips Archives 1-2) by Luke Elliot Arnold. Good but tragic – these are mysteries set in a world which has lost its magic, which really messed up creatures that relied on magic to live, such as vampires, unicorns, etc.
---
Harry has very short, sleek fur. Polly's fur is a bit longer. They both love the windows!

The look of resignation on Mayhem's face (plus the side-eye she's giving Harry), compared to the FOCUS on Harry's face…