Vacation Summary So Far
Friday – Biked, went to the library, picked up new glasses, read, knitted.
Saturday – Moaned about the rain, read, knitted, met Jodi of A Caffeinated Yarn at Common Roots for coffee, conversation, and knitting while she was in the area.
Sunday – Moaned about the rain, read, knitted, ripped, re-knitted, bothered the cats, randomly selected contest winner. Congrats to Lisa! Your copy of Night Shift will be on its way as soon as I make it to the post office.
---
Reading Update
Gale Force (Weather Warden, Book 7) by Rachel Caine. This is a series I continue to enjoy, but boo hiss to the cliffhanger endings! (If you read either Caine's Weather Warden or Morganville Vampire series, check out the free online short stories on her website.)
Birthright and Two of a Kind (Impulse / The Best Mistake) by Nora Roberts. It's starting to scare me how much she's written…
Acheron (Dark-Hunter, Book 12) by Sherrilyn Kenyon. This book was hefty – over 700 pages worth of heft. The first half, about Ash's human life, is not easy reading. The second half seemed really choppy and not very well-written – not sure if I was just reading too fast, or if I had expectations for this book that it couldn't quite meet.
Witch in the House by Jenna McKnight. Another light'n'fluffy paranormal romance, featuring a witch and a Pierce Brosnan lookalike PI.
---
"Sheesh, Mom, can't a guy sprawl in his own living room without ending up on the internets?" -Chaos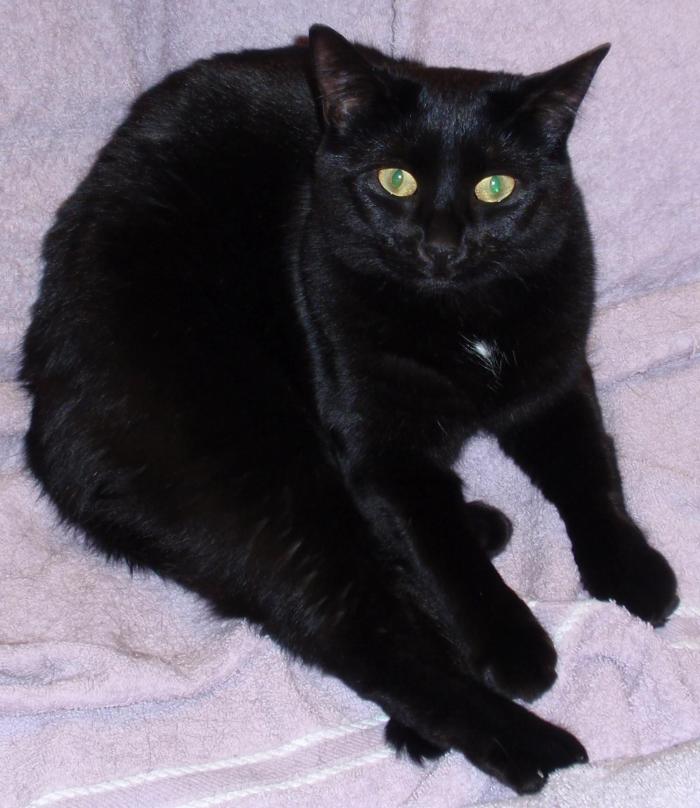 "I didn't do it! You can't prove it! Oh, wait, what?" -Mayhem