Vampire Wire's giving away a copy of Bound to Shadows, the ninth Riley Jenson paranormal by Keri Arthur – that contest closes the evening of October 29. Anna also has a copy to give away – her winner will be announced October 31. Donna (Fantasy Dreamer) is giving away a copy, too – that contest closes 10 pm CST, November 1.
Largehearted Boy's giving away a copy of Kids Go!, which is a book and DVD put out by They Might Be Giants. Winner will be announced midnight CDT, October 30.
Cecile's curious whether you prefer bad boys or knights in shining armor. Let her know by October 30 for your chance to win a DVD of Supernatural.
Author Julie James is giving away a copy of Nalini Singh's Slave to Sensation (Psy-Changelings, Book 1) and Colleen Gleason's The Rest Falls Away to someone who comments before 10 pm CST, October 30.
For an assortment of fun prizes from Linda Wisdom related to her Hex series, stop by Night Owl Romance before October 30.
Book Junkie's giving away a copy of the cookbook Chocolate, a Love Story. Contest closes 11:30 pm EST, October 30.
Sara at Urban Fantasy Reader is giving away a copy of Ann Aguirre's great urban fantasy, Blue Diablo. Contest closes midnight EST, November 2.
*blink blink* Ok, there's an entire book of kitty wigs, called Glamourpuss. Moderncat's giving away a copy on November 3 – stop and leave a comment before then if you're interested. Or you can just go look at the kitty sweater costumes…
Donna (Fantasy Dreamer) is splitting her weekly news into new releases on Tuesday and contests/interviews/etc on Wednesday. SciFiGuy.ca posted another great news/interview/contest roundup over the weekend.
---
This is a dangerous week for kitties, especially for black kitties. Moderncat has some Halloween kitty safety tips.
Basement Cat knows what scares you…
Aren't these kitty jack-o-lanterns cool?
Dear Author thinks this is a good time to buy an ereader; TeleRead disagrees. (Don't forget that there are other readers besides the Sony, the Kindle, and the Nook out there!)
Dear Author brings up an important point that has been very neglected in the world of ebooks: readers have rights under copyright law, too.
An interesting post on book piracy from the MLR Press authors' blog. Remember that not all pirated books are pirated from authorized ebook editions – in France, 95% of pirated ebooks were not from authorized editions (so were from scans, etc).
Completely drool worthy cover here…
Amy of A Closer Look at Flyover Land visited Uncle Hugo's and Uncle Edgar's last week and took some great pictures of the interior.
Jackie at Literary Escapism desperately needs submissions for the Urban Fantasy stop of the Bookworms Carnival before October 29.
Reading Update


Knit the Season (Friday Night Knitting Club, Book 3) by Kate Jacobs. Review copy from publisher. So, um, I didn't actually read more than 1.5 chapters before I realized that I had pretty much mentally finished with these characters after the second book. It happens. But! If you didn't feel that way, Knit the Season will be out November 3. Oh yeah, among the recipes at the back, there's one for gluten-free pumpkin muffins. 🙂

Becoming Us by Anah Crow and Dianne Fox. ebook. Wow. This m/m romance really took me by surprise. Very steamy, yet sweet, too, it's the story of two guys in college – one out, one whose family with disown him if they found out he has a boyfriend. The only thing I didn't like is that it felt like the book was building toward a big emotional crisis that never materialized. Weirdly, that was disappointing.

The Happy Onion by Ally Blue. ebook. I must confess that I avoided this good m/m romance for quite a while because I hated the name. The Happy Onion is a bar and vegan restaurant owned by one of the main characters.

Love, Like Ghosts (Bay City Paranormal Investigations) by Ally Blue. ebook. Very good m/m romance that takes place ten years after the events in An Inner Darkness. Bo and Sam's son Adrian is at college, but remains distanced from those around him as he works to control his telekinesis.

Life or Something Scary Like That by T.C. Blue. ebook. Good m/m romance that totally sucked me in – enough so that I left a comment for the author asking whether there was going to be another book featuring one of the characters. (Hopefully, but not yet.)

The One That Was Lost by T.C. Blue. ebook. Decent m/m romance that takes place during and after The One That Got Away.

Mexican Heat (Crimes & Cocktails, Book 1) by Laura Baumbach and Josh Lanyon. ebook. Intense m/m romantic supsense – I thought I had it figured out, and I did, but only to a point. Recommended. Looking forward to a sequel!

Snowball in Hell by Josh Lanyon. ebook. Historical mystery and m/m romance. This very well done mystery was set in Los Angeles during World War II, when being outed could lead to being imprisoned or being committed. As CJ and I have both wondered, why the heck isn't Josh Lanyon more widely known and available in my public library system?

VGL Male Seeks Same and
NEG UB2 by Rick R. Reed. ebooks. Good m/m romances about a lonely guy in his forties who, in the first book, tries online dating, and in the second book, begins to blog. These definitely had a bit more substance than many m/m romances that I've read.

Cheating Chance and
Inland Empire (Taking the Odds, Books 1-2) by James Buchanan. ebooks. Very good m/m romantic suspense about a closeted cop and a not closeted agent of the Nevada Gaming Commission who meet at a goth convention and then become entangled on a case. Highly recommended – I'm definitely looking forward to the third book, which isn't out yet.
---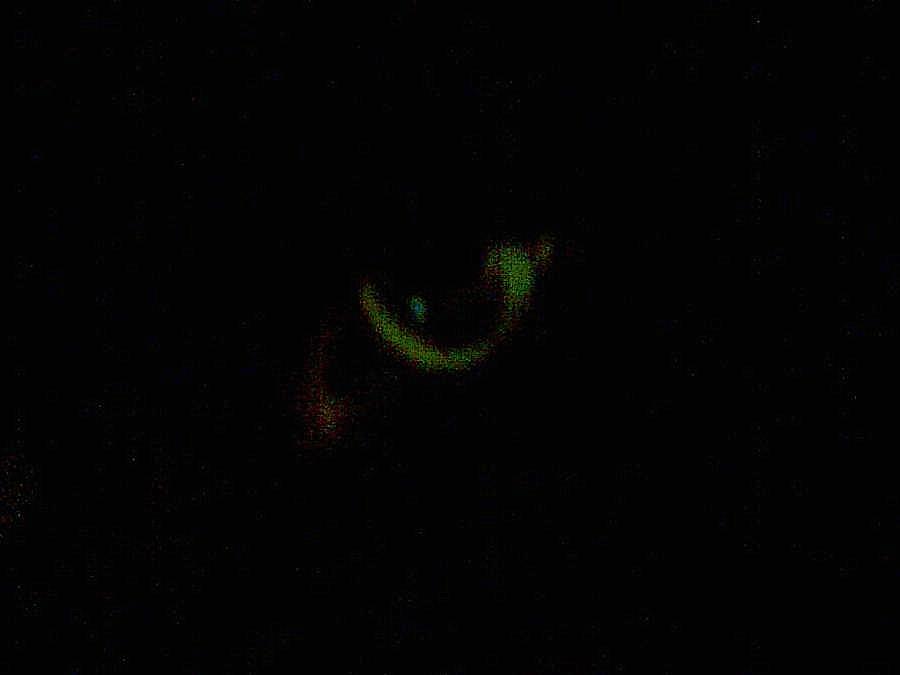 "Basement Cat has his eye on you and he knows if you've been nice or naughty…" -Chaos, acting as Basement Cat's agent…