Margene is celebrating her third blogiversary! Leave her a comment revealing a little secret about yourself and you could win some fibery prizes on March 14.
Sundara is celebrating the first anniversary of Sundara Yarn. Guess how many skeins of yarn she's dyed in the first year – submit your guesses by March 7 and you could win some very yummy yarn!
It's very snowy here. That truck hadn't been parked there more than 60 minutes yesterday when I took this picture. If you enlarge the picture, you can see the snow falling (use the truck as a backdrop). This morning? The cars look like snow banks. I'm working from home again today. 🙂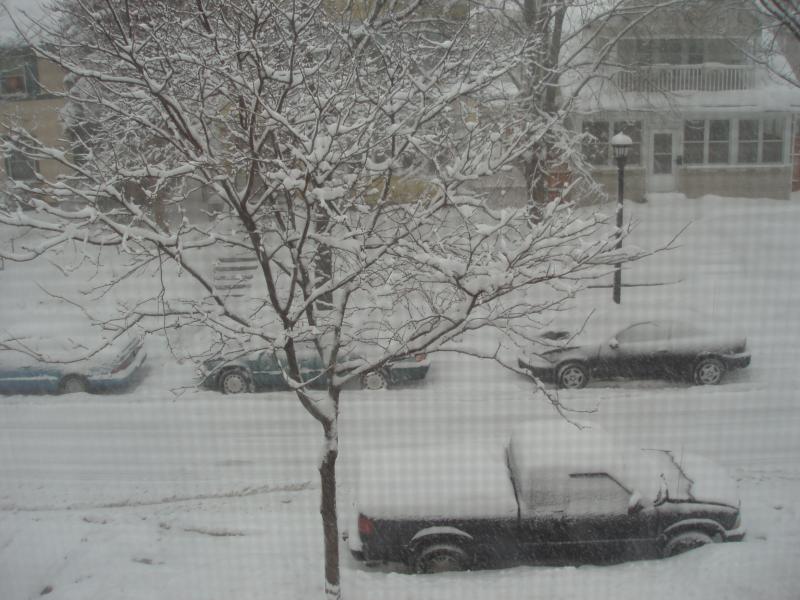 While I was looking out the window at the snow, I got this cute picture of Mayhem's little kitty arms:
Awwww…
I started another pair of socks earlier this week, using some Opal Zebra. This yarn is boring me (why is it more interesting in the ball than when knit?!), but at least it fits the Project Spectrum theme (the white). The foot is plain, but I'm knitting the cuffs in the Jaywalker pattern.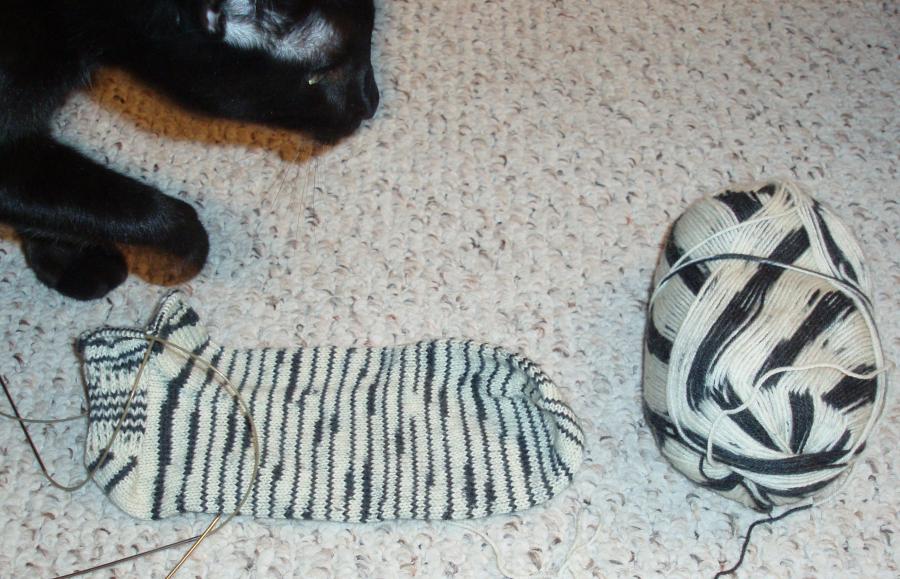 "Dum-de-dum-de-dum… oh, look, some yarn on the floor again." *yawn* -C
I joined FiberFlix. There are two films for March – you can watch Run Lola Run (my personal choice) and/or Logan's Run. Fitting the theme of motion, I'm knitting the previously mentioned Jaywalkers and will also be starting some RPMs from my first Sundara Sock Club yarn, Lenten Rose (also a very Project Spectrum color – sort of a greyish plum).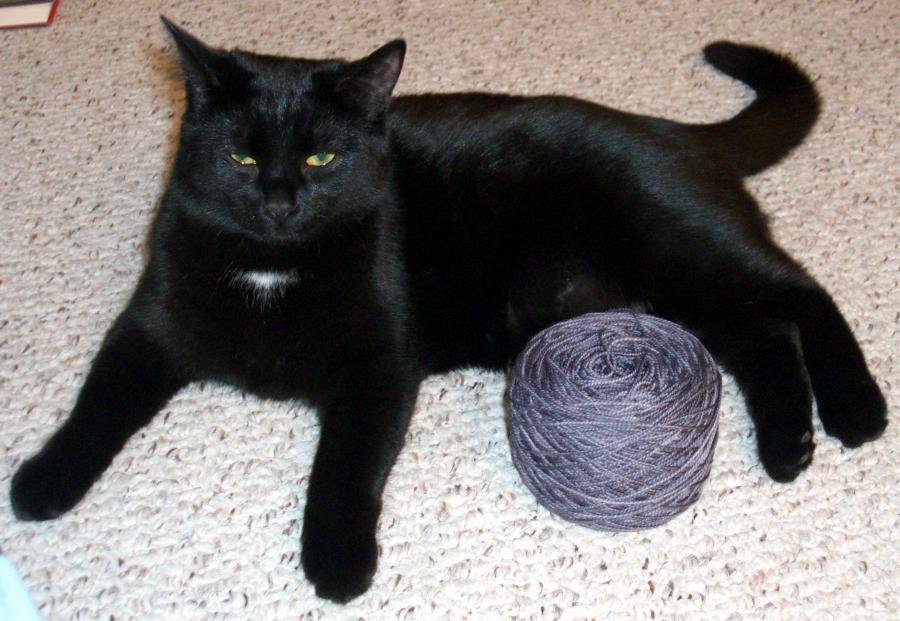 "You put this yarn by me and you expect me to be good?! As if!" -M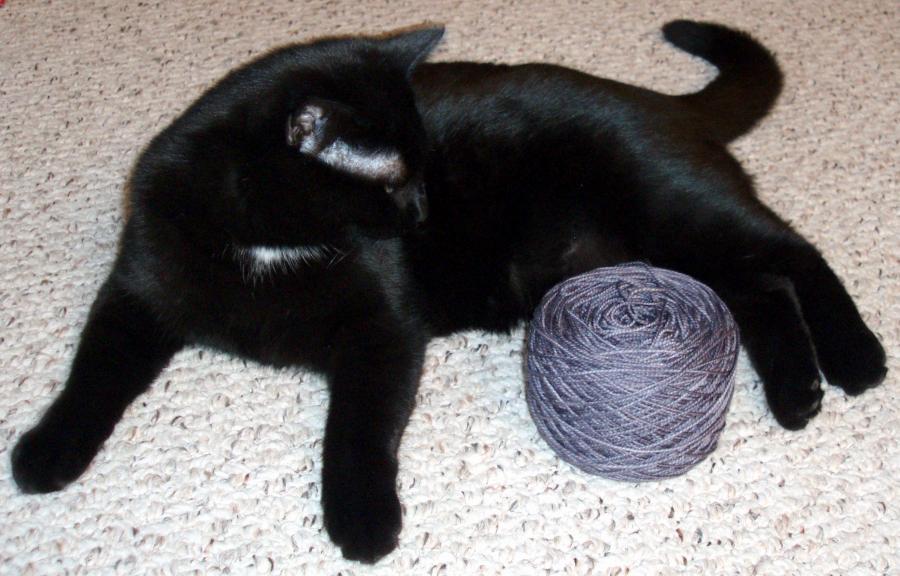 "I mean, look at that tasty yarn cake!" -M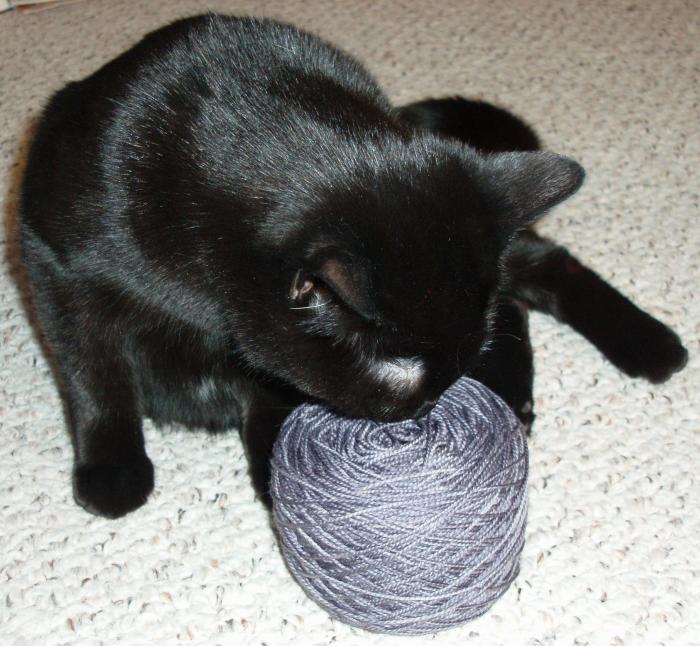 "Mmmm… yarn cake…" -M
I quickly rescued the yarn at that point!