Contest(s)
Bookity
Do, Think, Make, Learn
Cookity
Gluten Free
Crafty
Cool
Cool or Wha…?
Wha…?
LOL
Teh Cute
Reading Update

Daemons Are Forever (Secret Histories #2) by Simon R Green. Pretty good continuation of this paranormal suspense series loosely (very loosely) based on James Bond: Eddie Drood is Bond, the Armourer is Q, Penny is Moneypenny, the Matriarch is M, and the books' titles are hauntingly not-quite-familiar.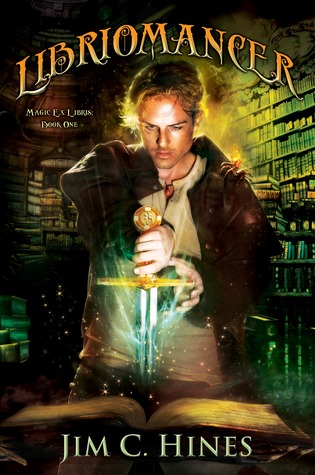 Libriomancer (Magic Ex Libris #1) by Jim C. Hines. Good contemporary fantasy about a wizard whose power is being able to make things from books real. Due to a magical mishap, he's been relegated to working as a librarian in the UP (Michigan's Upper Peninsula) and not using magic… until the shit hits the fan, of course.

Codex Born (Magic Ex Libris #2) by Jim C. Hines. Ok continuation of this contemporary fantasy series about a UP book mage and the dryad he loves. That's a radical simplification of things, but I'm still annoyed about the ending – it wasn't a cliffie, but things were left way too wide open. If that happens with the next book, I won't continue reading the series.
---
"Mom, I'm pretty sure you should back away slowly from the photo effects." -Mayhem