The Knitting Doctor is celebrating her five-year blogiversary with a contest! Simply leave a comment about your favorite knitting gadget before midnight PDT, April 5, for your chance to win a mysterious prize.
Sign ups for the Mean Girls Yarn Club, put together by KnottyLa and KnittingKnitterton, open April 3.
This was my favorite April Fools Link from yesterday: Fiction World Rocked as Woman Claims No Sexual Attraction to Neil Gaiman.
---
Yes, reduced to posting recipes again. 😉
These cookies were originally made with oatmeal – I know you can get oatmeal now that's certified gluten-free, but my body isn't so happy with the stuff I've tried so far. Besides, quinoa (KEEN-wah) has more protein and is more fun to say than oatmeal!
Unbaked Chocolate Quinoa Cookies
2 cups sugar
1/3 cup unsweetened cocoa
1/2 cup milk (I haven't tried it with soymilk yet)
1/2 cup butter
3 1/2 cups quinoa flakes
1 teaspoon vanilla
1/2 cup smooth peanut butter
Combine sugar, cocoa, milk, and butter in a saucepan. Melt over medium heat, then boil for 1 minute. (Keep stirring!)
Remove from heat. Add quinoa, vanilla, and peanut butter and mix well.
Drop by spoonfuls on waxed paper and let cool.
---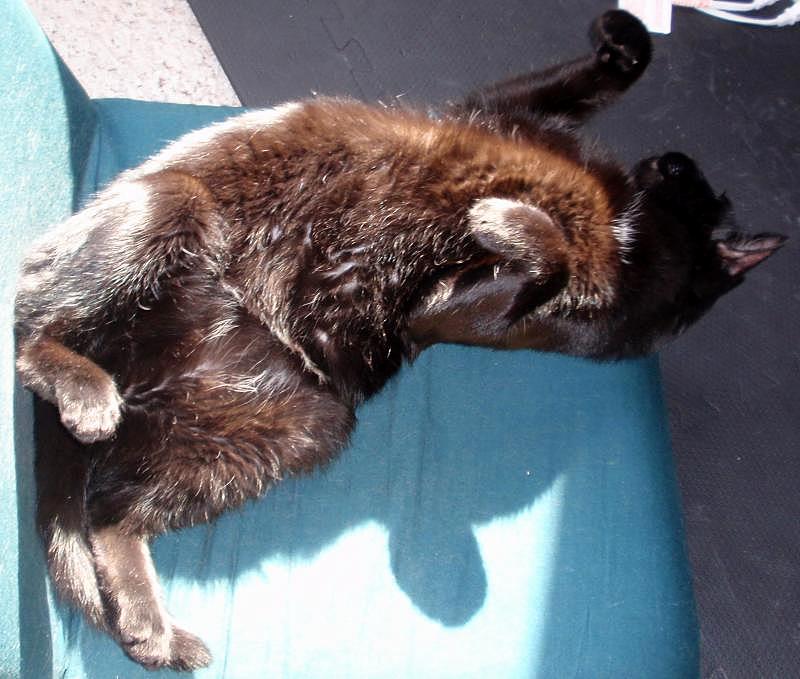 "Go away. I'm sulking. You'd think Mayhem was the only one with a cute tummy or something. Hmph." -Chaos