---
---
Congrats to ShellBell, who won In the Blink of an Eye by Kim Dare! In the Blink of an Eye is being released today by Resplendence Publishing.
---
---
Many thanks to Amber Kell for donating an ebook copy of her freshly released m/m paranormal romance, Mate Healer (Dragonmen #4), or her forthcoming m/m/m paranormal romance, Back to Hell (Hellbourne #2), for a lucky commenter to win! Or, if you already own both books, you can choose a future release!
Lian Blythorpe avoids entanglements. Nevair Dragonfang is deeply entrenched by them. When they meet, their outlooks change and they forge a bond. But not everyone is happy with that outcome.

His parents' violent ending makes Lian Blythorpe vow to keep things light between himself and any partner. His promise is abandoned when he meets Nevair Dragonfang, the religious leader for an entire planet. One glance into Nevair's intense gaze and Lian melts. It only takes them coming together one time for Lian to find himself captured by his sexy mate to the point where he can't imagine life without him. Unfortunately, not everyone is pleased with their bond and one man's jealousy sends Lian to a trial by fire he may not survive.

Excerpt (scroll down and select tab)
Even the devil needs a little help sometimes, but for Luc, going back to hell to make things right could end up breaking him…

Luc's life is finally starting to settle down. His wolf shifter lover is back in his bed and his father is no longer ruling hell…or Luc's life.

Unfortunately, his happiness is only an illusion. Nikko, his vampire soul mate, is starving to death, Luc's psychotic brother is taking over hell, and the balance of good and evil all depends on Luc to set things straight.

The archangel Michael tells Luc he needs to go back to hell to correct the problems he caused, but Luc refuses. However, some people still think Luc is a contender to be the demon lord. When his brother kidnaps Bran, Luc has to show the underworld why you don't mess with the devil's son.

Back to Hell will be released by Total-E-Bound on September 17.

Excerpt (scroll down and expand)
About Amber
Amber is one of those quiet people they always tell you to watch out for. She lives in Dallas with her husband, two sons, two cats and one extremely stupid dog. You can find out more about Amber and her books at her blog.
Contest Rules
To enter, leave a comment stating that you are entering the contest. Contest closes 7 pm CDT, Monday, September 24.
By entering the contest, you're confirming that you are at least 18 years old.
If you haven't commented before, your comment will not be visible until after I moderate it. Please do not leave a second comment because your first doesn't show up! The blog gnomes will decide your comments are spam and then only ritual dust bunny sacrifice will salvage your entry…
If your comment is actually an advertisement or if your CommentLuv link turns it into an advertisement, your comment will be deleted. (Most of you do not need to worry – this refers to some pretty clever comment spam.)
Winners will be selected by random number.
You must leave a valid email address in the "Email" portion of the comment form.
Please make sure that your spam filter allows email from stumblingoverchaos.com!
If a winner doesn't respond to my congratulations email within 48 hours, I will select another winner.
If you win, please respect the author's intellectual property and don't make copies of the ebook for anyone else.
This contest is open worldwide!
---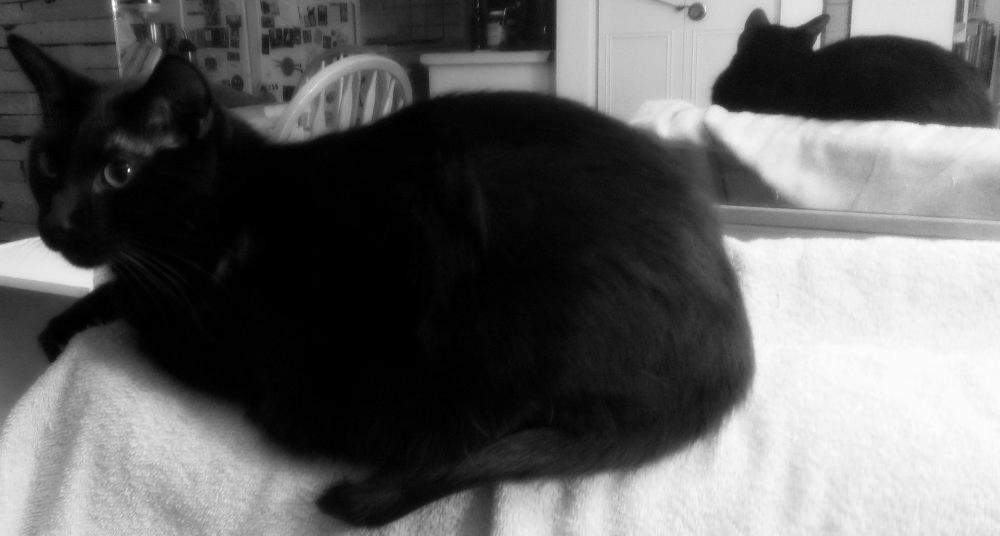 "Oh oh… I didn't like the sound of that noise… Monsters must be coming to get us!!" -Chaos