---
---
Make sure you enter the contest for Jack in the Green (2nd ed) by JL Merrow! Closes 7 pm CDT, Friday, May 1.
---
---
Contest(s)
Bookity
Think, Learn, Do, Make
Cookity
Gluten Free
Crafty
Cool
Cool or Wha…?
Wha…?
LOL
Teh Cute
Reading Update

Art for Kids: Drawing: The Only Drawing Book You'll Ever Need to Be the Artist You've Always Wanted to Be by Kathryn Temple. Good basic overview of a wide variety of drawing concepts. I've tried a few of the exercises in my sketchbook and plan to try a few more before returning this book to the library.

The Gluten-Free Revolution: Absolutely Everything You Need to Know about Losing the Wheat, Reclaiming Your Health, and Eating Happily Ever After by Jax Peters Lowell. DNF. Not going to rate this. I didn't realize it was the third edition of Lowell's Against the Grain: The Slightly Eccentric Guide to Living Well Without Gluten or Wheat, which was a really important read for me after I was diagnosed with celiac disease in 1997. Lowell's no-nonsense, seize-the-day attitude was so completely different from every other book about celiac and the gluten-free diet – it was refreshing and freeing. But I'm in a very different place now with the gluten-free diet and this time Lowell's style was just rubbing me the wrong way.
---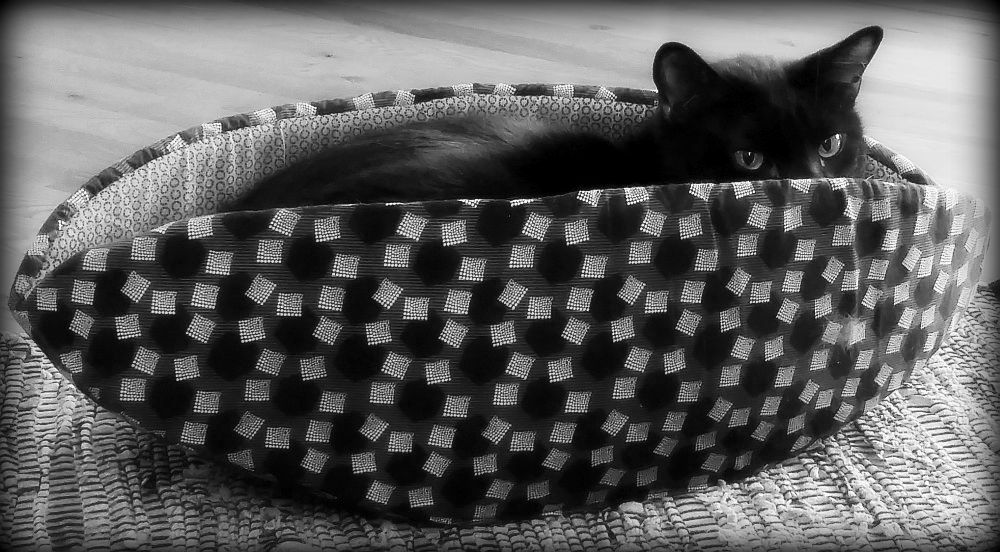 "Don't think I'm not keeping an eye on you, Mom!" -Chaos