Congrats to Katie, who won Trinity Trespass by Val Kovalin! Trinity Trespass was released today by Loose Id.
---
Many thanks to Kim Dare for donating an ebook copy of the forthcoming menage anthology, Threefold, for a lucky commenter to win! Threefold will be released on September 6 by Total-E-Bound.
"Party of Three" by Desiree Holt
Carolina "Carrie" Derosa had the hots for her boss, Drew Magellan, from the first day she went to work for him. Little did she know that Drew wanted her just as badly, but the same thing was holding them back – taboo on sex in the workplace.

When Drew's friend, Linc Conover, drops into the office to see him after hours and they bump into Carrie on her way out, the sparks that fly from all three light up the hallway. It doesn't take long before they adjourn to Drew's condo and fall into a whirlpool of eroticism.

But no one expects jealousy to rear its ugly head. Who will come out on top in this menage – so to speak?

"Trust, Love, Submit" by Kim Dare
Dallen and Caroline understand each other's needs perfectly. That's the problem, they both need the same things – things another submissive has no chance of providing. They need a dominant in their lives.

Finding someone they want to submit to isn't easy. Finding a good dominant who is equally interested in them both is even harder. After several disastrous encounters with different doms, the only thing that's keeping them going is hope.

When Horton sees a beautiful young couple, playing in a local club, he knows he's spotted his ideal pair of playmates, but he's not looking for anything serious. He's not looking to fall in love with anyone.

Can three people looking for very different things find real happiness in each other's arms? Caroline, Dallen and Horton are about to find out.

"Strangers in the Night" by Brynn Paulin
Book one in the Behind Sin's Door Series
The bar, Sin's Door, has a reputation and McKenzie Stewart knows all about it.

She's been warned it's nothing but a meat market, but meeting someone is exactly what she has in mind when she goes there one hot, September night.

Little does she realise that she'll meet not one but two men and experience pleasure that keeps her coming back for more.

"Keeping Faith" by Kris Norris
As a helicopter pilot, Faith Anderson is pretty open-minded. But when she finds her lover's best friend in his bed, naked, she assumes the worst and leaves, not realising she's just walked out on years of planning.

Donovan can't believe his ultimate seduction has just gone up in flames, not after finally finding a woman he and his friend, Parker, know is the other piece to their puzzle. They've spent years watching her, and after being together for over a year, one miscalculation has ruined everything…until Parker comes up with a plan that'll have Faith flying back into their arms, and their bed.

"Between A and Z" by Suzanne Graham
Mia dubbed her life-sized clay sculpture, Adam, because he is the first man she's ever made. Most of her work has been female torsos, but recently her muse insisted it was time for her to produce a man. Though, she might have been confusing her surging libido with her artistic muse.

Mia has been abstinent for nearly a year, but not because of any plan. Her best friend, Shirle, has organized a party for Mia to put an end to her long dry spell and give her vibrator a night off. Before she even gets out of Shirle's car, Mia meets Zed.

Zed has come to the party to win a challenge. The waiters at the restaurant where he is the head chef and owner don't think a black French chef can country line dance. Once he meets Mia, his purpose for the night changes. He plans to spend the evening with this incredibly sexy woman whose sense of humour is developed enough to subject herself to the intense teasing from her friends about her lacking sex life. But he must decide whether he still wants Mia when he discovers Adam plays an important role in her life.

"Lust Dazed" by Charlotte Stein
Ellie, Evan and Jimmy have always been best friends. They work together, play together, support each other and…accidentally eavesdrop on each other, doing some very dirty things.

When Ellie hears what Evan and Jimmy have been doing behind her back – watching smutty movies that feature women who look just like her – she doesn't know whether to be bemused or offended. Or maybe just hugely turned on.

And that's not even getting into the secret crush Jimmy seems to have on Evan…or the plans he has for the three of them, now that everything's out in the open…
Contest Rules
To enter, leave a comment stating that you are entering the contest. Contest closes 7 pm CDT, Tuesday, September 7.
If you haven't commented before, your comment will not be visible until after I moderate it. Please do not leave a second comment because your first doesn't show up! The blog gnomes will decide your comments are spam and then only ritual dust bunny sacrifice will salvage your entry…
If your comment is actually an advertisement or if your CommentLuv link turns it into an advertisement, your comment will be deleted. (Most of you do not need to worry – this refers to some pretty clever comment spam.)
Winners will be selected by random number.
You must leave a valid email address in the "Email" portion of the comment form.
Please make sure that your spam filter allows email from stumblingoverchaos.com!
If a winner doesn't respond to my congratulations email within 48 hours, I will select another winner.
If you win, please respect the author's intellectual property and don't make copies of the ebook for anyone else.
This contest is open worldwide!
---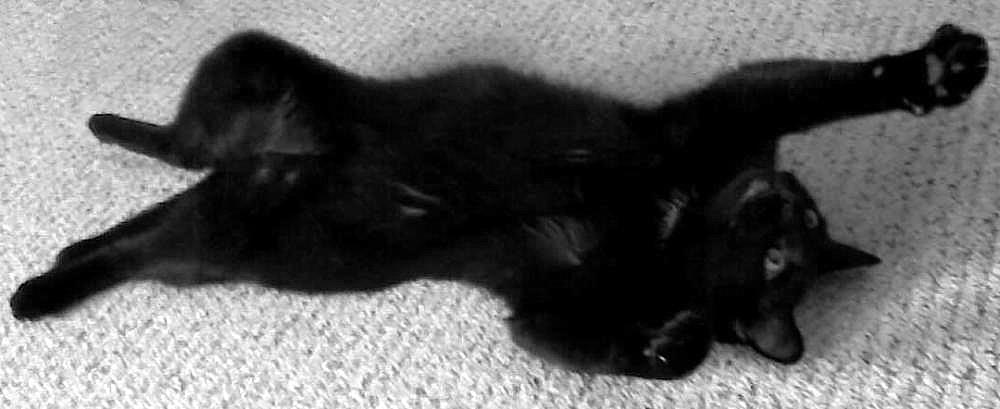 "Can't. Quite. Reach…" -Chaos