On Sunday, my baby girl turns three. *sniff*
She was a wee mite of three months when I brought her home from the rescue org in September 2006, but that never stopped her from taking on the big kitty:
"Take that, big kitty! I'm not afraid of you!!" – Mayhem
"Good grief!" – Chaos
---
She's still as sassy and energetic as ever. Happy birthday, MayMay!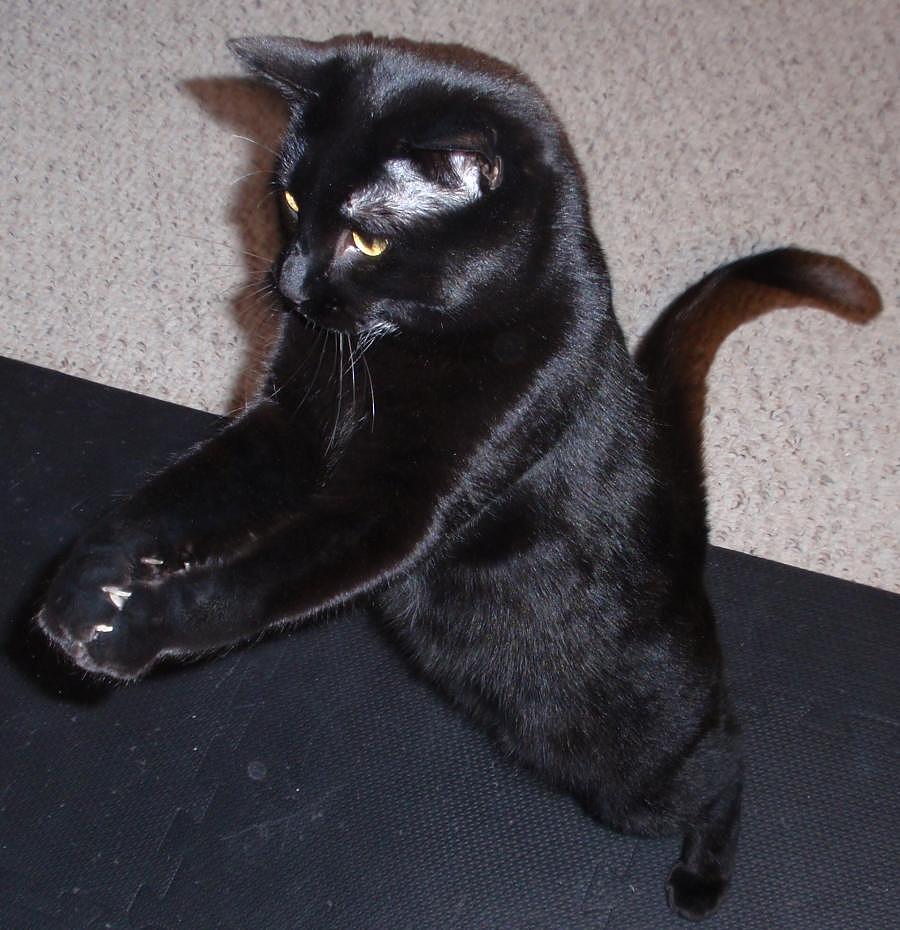 "Oh, goody – presents! Bring 'em on! I better get a Panther Princess Tiara this year. Sparkly, furry, and hot pink, if you please." -Mayhem